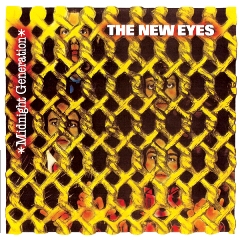 THE NEW EYES 'MIDNIGHT GENERATION' (TOOLBOXX RECORDS/ALIVE)
Another interesting release from the German re-issue label TOOLBOXX RECORDS. 'Midnight generation' is the title of the album and it concerns here the 2nd album of the German band THE NEW EYES. It was also their final album, which followed up their same titled 1980 album. Musically the band played typical early 80s Rock, which was a mix of New Wave, AOR and Powerpop. Perhaps it should better be called Melodic Poprock, because that is basically what we get to hear during the 12 included songs on this re-issue. It has a real 1982 sound, although now after remastering still sounding fresh. The songs sound like a cross between CHEAP TRICK, CITY BOY, CHARLIE, 80s BLUE OYSTER CULT and AGENT, so a little awkward and out-of-the-ordinary here and there, but still catchy and melodic, as well as most of the time straight-ahead uptempo Poprock. The vocals could have sounded better, but with uptempo rockers like "Get down tonight", "Can't get away", "No letdown" and especially the great AOR tune "You need somebody", THE NEW EYES delivered a good album to check out if you're into the mentioned bands. Go to: www.toolboxx-records.de to find out more info on this limited edition release.
(Points: 8.3 out of 10)
INVICTUS 'PERSECUTION' (ESCAPE MUSIC)
Kind of a surprise to see the new CD being released on the English AOR/Melodic Rock based label ESCAPE MUSIC. The label picked up the French band INVICTUS for the release of their 4th CD 'Persecution'. The previous CD 'Black heart' was released on LIMB MUSIC and saw the band clearly sounding better than they had ever been since the formation in 1996. 'Persecution' is without a doubt a strong high quality Melodic Metal record that sounds like a cross between THRESHOLD (vocally), EVERGREY (the riffs), DUNGEON (the songs) and THE SCORPIONS (the melodies sometimes). Highlights among the 12 tracks included are the midtempo "Silence of death", the uptempo "The eclipse of the world", the Power Metal of "See you back" and closing track "Rose Rose" (sounding like THRESHOLD and DREAM EVIL playing a SCORPIONS cover!). Maybe not a sensational record, still INVICTUS shows they deserve that a new album of them should be released on a decent label and gladly that has happened thanks to ESCAPE MUSIC. Be sure to check out the band at: www.invictus-metal.com
(Points: 8.3 out of 10)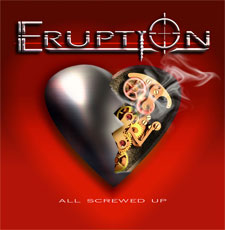 ERUPTION 'ALL SCREWED UP' (ESCAPE MUSIC)
ERUPTION is a band from Australia, although guitarist SANTI RIGOLIZIO came originally from Italy when he relocated to Brisbane in 2003. After forming the band ERUPTION, 6 years later he has an official CD out through UK label ESCAPE MUSIC. Together with singer DARREN GRANT, Santi is the main core of the band ERUPTION. Musically it has the typical Australian Hardrocksound a la AC/DC, KINGS OF THE SUN, CHOIRBOYS, AIRBOURNE, ROSE TATTOO with some COLD CHISEL/JIMMY BARNES and DIRTY WHITE BOY similarities too. It is really raw punchy Rock and Roll that at times is groovy and features great songs like the midtempo "Leopard" (with a deadly catchy chorus and excellent guitarwork), the uptempo "Naive" and the semi-rocker 'Nine year old child". The combination of strong JIMMY BARNES' type of vocals and Shredding-guitars is making this CD worth checking out, although the included 10 Rock and Rollsongs are a bit cliché sounding and not always that sensational. Nevertheless, fans of mentioned bands will definitely like this a lot.
(Points: 8.2 out of 10)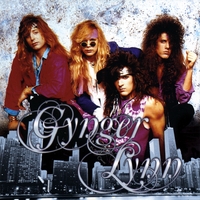 GYNGER LYNN 'GYNGER LYNN' (EONIAN RECORDS)
EONIAN RECORDS is a new US label focusing on releasing CDs that contain fully remastered recordings of rare late 80s/early 90s US independent/small label or demo/EP/Singles only releases of bands in the Hair Metal/Melodic Hardrockgenre. It's quite stunning how many new labels have started the past few years, just focusing on releasing rare 80s recordings onto CD. EONIAN RECORDS is the latest one and I have to admit they are doing a wonderful job on their first 4 releases. The sound is huge, super professional and the artwork is stunning as well, but also the particular bands are very obscure and still very impressive. GYNGER LYNN is one of them. They were active in the late 1980s and early 90s, when they recorded a bunch of demos besides playing 8 nights a month in Chicago 5 years long. By 1994 they split up and they seemed to be one of the long lost bands of the genre until 2009 saw them finally get some more recognition from outside Chicago, because EONIAN RECORDS has released a full-length CD with 13 tracks the band recorded in 1990 and 1991. Although at first sight it all looks and sounds like one of those late 80s US Hair Metal bands, if you listen to all songs you can hear clearly the band is offering a lot more. In fact, they play more the Melodic Hardrockstyle a la FIREHOUSE and WHITE LION, with vocalwork a la KILLER DWARFS. Only 2 songs were not that interesting, namely the Party Hardrock of "Dirty" and "On my way" that go a bit into the BULLET BOYS style. However with the lovely catchy uptempo Melodic Pop Metal of "Tell the world", "One and Only", "My, My Lisa", "I Love the Lights" and "Arms Around You" (all sounding like a cross between FIREHOUSE, WHITE LION and CRUE guitar riffs) as well as the excellent ballads (a la WARRANT, SLAUGHTER, WINGER) "Reasons Why", "Why Is It Over" and "In My Heart", the band showed they could be one of 'them' if they had been signed by a major label in the USA almost 20 years ago. That did not happen, as after the split in 1994, the band never reformed and this is the first time an official CD with most of their recorded 'demo' material has been released on CD, with thanks to the new US label EONIAN RECORDS. All info at: www.EonianRecords.com
(Points: 8.7 out of 10)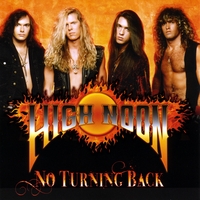 HIGH NOON 'NO TURNING BACK' (EONIAN RECORDS)
Just like the other release of for example GYNGER LYNN on the new label EONIAN RECORDS, also this HIGH NOON from California were active between 1989 and 1994, releasing just a handfull of demos, but due to the grunge arrival, also HIGH NOON never got signed and also never managed to release a full-CD. So actually here we have the first official release of the band HIGH NOON, although they do not exist anymore for the past 15 years. Nevertheless, the included music is timeless and clearly marks the sound of the late 80s/early 90s, so this is typical Hair Metal that is rather groovy and reminding of bands like EVERY MOTHER'S NIGHTMARE, SKID ROW and WARRANT. Not as good as the other releases on EONIAN RECORDS, as most of the songs here are groovy and not that melodic, but happily the highlights of the CD see the band delivering excellent ballads in typical US 1989 mainstream style, such as "Don't come running" and "Just like a woman" and the great uptempo Melodic Hardrocksong "Have my heart" (a la FIREHOUSE). However like said before, most of this CD is moving into a groovy Hardrockstyle that was popular in the very early 90s, just before Grunge hit big time, so then think of acts like EVERY MOTHER'S NIGHTMARE, DAN REED NETWORK and also SKID ROW. All info at: www.EonianRecords.com
(Points: 8.1 out of 10)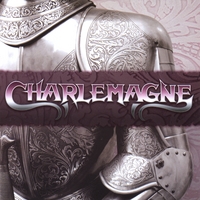 CHARLEMAGNE 'CHARLEMAGNE' (EONIAN RECORDS)
With the release of CHARLEMAGNE, the new US label EONIAN RECORDS has delivered a masterpiece, because this CD is filled with superb high quality 1987ish New Jersey style Melodic Rock of the early BON JOVI/DANGER DANGER/PHANTOM'S OPERA kind, but also clear comparisons to FIREHOUSE and JADED HEART are possible. Especially the band's singer RAYM BARRETT sounded great, reminding of MICHAEL BORMANN (ex-JADED HEART) a lot. The band however was active in the Hollywood scene between 1987 and 1994, the Hair Metal years where one could enjoy every night bands playing in clubs across the different boulevards in that part of LA, especially along the Sunset Strip. Just like hundreds of other bands, also CHARLEMAGNE was close in signing a major label deal, but it all fell through when Grunge entered. Nevertheless, this band was much more Melodic Hardrock based and were musically very much going for a high quality professional approach instead of the other somewhat lower quality Glamrockbands in Hollywood around 1989. At least that is what we can hear on this CD, with material record 15-20 years ago, because the CD is filled with 11 lovely pure Melodic Hardrocksongs, of which the highlights are "Secret Romeo" (superb uptempo high class melodic rock, smooth and just perfect like the very first FIREHOUSE) and the uptempo MHR songs (a la JADED HEART) "I Don't Wanna Lie", "So Far Away" and "I Wish I Knew" as well as "Is It Ever Easy" (very nice calmer almost AORish ballad with really amazing guitarwork!!!!!) and the 80s BON JOVI uptempo Melodic Rockers "Chance Is Calling" and "Last Chance". The only less sensation tracks are the somewhat groovy BULLET BOYS/VAN HALENish songs "She's Only Young", "I've Got You" and "I'm Not That Easy". With excellent voalwork a la MICHAEL BORMANN and superb guitarwork, besides a bunch of great songs, this release is the best of the first 4 releases on EONIAN RECORDS. All info at: www.EonianRecords.com
(Points: 9.1 out of 10)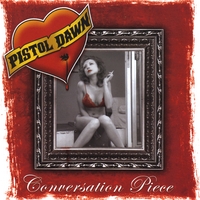 PISTOL DAWN 'CONVERSATION PIECE' (EONIAN RECORDS)
The band PISTOL DAWN was formed in 1988 and were one of thousands of US bands back in the Golden era for Hair Metal in the late 80s whom were only able to release some independent material. This CD on EONIAN RECORDS contains their only 2 EP's originally released in 1990. In total 10 tracks can be found here on this new CD. The songs from their first EP were produced by Chip Z'Nuff of ENUFF'Z'NUFF, but do not sound anything like that band happily. The Chicago based band PISTOL DAWN played typical 80s Hair Metal with a taste of Melodic Hardrock, not far away from SKID ROW actually, with as highlights "Message In A Bottle" and "Hard Way" (both classic uptempo Hair Metal, very melodic and super catchy with excellent guitarsound) and the even more catchy smooth uptempo melodic rockers "Dreams Come True", "Stocks and Blonds" and "Still Running Wild". All together another recommended piece of the upcoming new rare late 80s/early 90s 'Hair Metal' driven label EONIAN RECORDS. All info at: www.EonianRecords.com
(Points: 8.5 out of 10)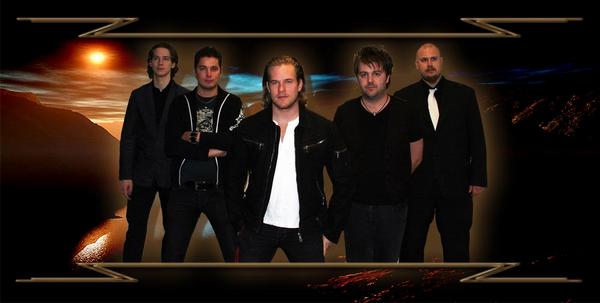 TURBULENCE 'WALK THROUGH FIRE' (INDEPENDENT)
Sort of another surprise from Sweden, because the band TURBULENCE sent me a superstrong mini-CD that contains perfectly played and sung Melodic Rock in typical classic Scandi style. Of course we have had many excellent independent releases from Sweden the past few years, but with TURBULENCE we have another big hit for the Melodic Rock fanatics. Did not expect to see yet another sensational independent band from Sweden so soon, as we have been overwhelmed lately the past few months, but believe me when I say 'Walk through fire' is a highly recommended mini-CD. Hooks, choruses, keys and perfect vocals is the name of the game here, with of course big 80s references, yet it all still sounds quite fresh and up-to-date. The band is blessed with a great lead singer (MAGNUS GORANSSON) and songs like "Another chance" (SUPERB!), "Illusion" (big harmonyvocals driven chorus and 80s synths, classic 80s AOR tune sound) and the midtempo "Falling" are really amazing AOR/Melodic Rocksongs that remind one of bands like AMAZE ME, ECLIPSE, H.E.A.T., BROTHER FIRETRIBE, etc. etc. 6 songs are included and actually each of them is sensational, so trust me when I say that this TURBULENCE is one of the highlights of 2009 so far, a true gem! Be sure to check out this sensational AOR/Melodic Rockband asap at: www.myspace.com/turbulence0 and e-mail them at: gotthard82@hotmail.com
(Points: 9.2 out of 10)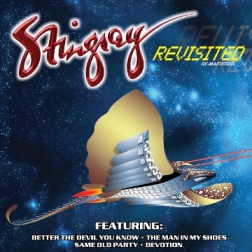 STINGRAY 'REVISITED' (TOOLBOXX RECORDS)
It must have been one of those long hot summers when I first heard the original 1979 album of the South African band STINGRAY. This must have been somewhere during the mid 1990s when chasing and hunting for rare AOR LPs all over Europe. Founding this striking album cover in a bargain bin and immediately thinking of my favorite acts at the time (and they still are), BOSTON, JOURNEY and STYX, I was hoping it was also somewhere close to those bands. Turning on the record at home, I was completely blown away by the immense high quality of music displayed on the record. How on earth could this album have passed by anyone in 1979, except for South Africa where they scored some minor hits and in Germany where they had a few clubhits. This record should have been ranked among the best JOURNEY, STYX, KANSAS, BOSTON and TOUCH Classics from the late 70s/early 80s. It was producer DAVID GRESHAM who first thought about the creation of a BOSTON type of band in South Africa, as he was a big fan of that band and he found a group of musicians that had the same kinda sound. The band called STINGRAY featured Dennis East: vocals , Mike Pilot: guitars and Eddie Boyle: bass (who passed away on stage 19 June 2001), whom all had been members of pop bubblegum outfit THE RISING SONGS, band which had a number of early 70s hits, including "How Do You Do" and "Going Down Jordan". Together with Danny Anthill: keyboards, flute, Shaun Wright: drums and Allan Goldswain: keyboards, vocals STINGRAY recorded under the supervision of DAVID GRESHAM their same titled debut, which many years later is regarded as an AOR Classic and me personally claiming this is the best Rockalbum ever created on the African continent! The song "Love saver" alone belongs to the absolute finest AOR songs ever created in music history, right up there with the best of BOSTON, JOURNEY, TOTO and STYX, boy, what a chorus, will never get out of your head and combined with QUEENish guitarwork a real CLASSIC tune! Anyway, this song and every other song from the original 1979 album has been remastered and now re-issued onto CD, along with a few tracks of the band's 2nd and final album 'Operation stingray'. This has all been done by the German label TOOLBOXX RECORDS, in close cooperation with GRESHAM RECORDS, the South african label of DAVID GRESHAM. All the STINGRAY classics can be found on this compilation CD, such as "The Man In My Shoes" (PRISM style uptempo Melodic Rock), "Same Old Party" (hello BOSTON), "How Much?" (LOVELY SEMI-BALLAD), "Breakdown" (AOR/Pomprock gem), "Devotion" (SUPERB semi AOR ballad a la FRANKE AND THE KNOCKOUTS/ALLAINCE 1982), "Gonna Keep My Head Together" (PRISM style uptempo Melodic Rock), the already mentioned "Love Saver" (one of the finest AOR classics ever recorded, with 80s AOR dut-dut keys ahead of it's time in 1979) and the band's major South African hitsingle "Better The Devil You Know". The only thing maybe is that it would be even better if they had put all the songs of the 2 STINGRAY albums on this CD, so including the classic "Smooth talkin'" that can not be found here. Still, here we have the best sounding STINGRAY CD available through: http://www.toolboxx-records.de/veroeffentlichungen/stingray.htm and more info at: http://www.greshamrecords.co.za and http://www.rock.co.za/files/stingray.html
(Points: 9.3 out of 10)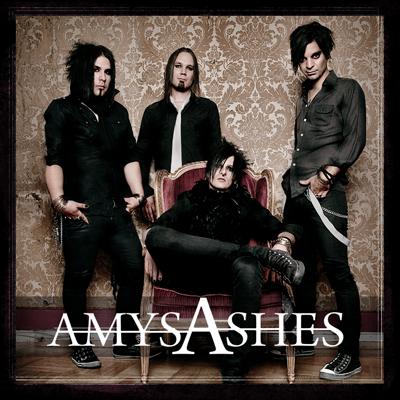 AMY'S ASHES 'AMY'S ASHES' (INDEPENDENT)
AMY'S ASHES is a band formed in Uppsala, Sweden in late 2007 and already during 2008 they recorded this very strong mini-CD. The band is playing typical Finnish Gothic style Melodic Rock in the style of LOVEX, HIM, THE RASMUS… 3 songs ("Everlasting", "Restless" and "Carry on") are included and all of them are strong uptempo pieces, dangerously close to HIM with DURAN DURAN like 80s melodies/vocal lines (just listen to "Carry on"). The EP sounds very professional, partly thanks to the production of ORJAN OMKLOO (IN FLAMES), while the upcoming full-length CD of the band will be co-produced by DANIEL BERGSTRAND (MESHUAGGAH, IN FLAMES, STRAPPING YOUNG LAD). I am quite convinced this band will be able to release a sensational full-lengthy someday soon. In the meantime, check out their site at: www.amysashes.com
(Points: 8.3 out of 10)
ROYAL MODESTY 'OBSOLETE FASHION' (STONERUDE RECORDS)
ROYAL MODESTY is a Swedish band with a typical modern Rocksound that is quite melodic and would not be out of place on a major label. The band was formed 6 years ago and are making their debut with 'Obsolete fashion' on the Swedish label STONERUDE RECORDS. 11 songs are included and actually the band sounds if they were coming out of UK and are signed to a major label, but in fact this little Swedish band is signed to a small label at the moment, which of course musically speaking does not matter at all, because the modern Melodic Poprock of the band will definitely appeal to fans of a band like KEANE. Check them out for yourself at: www.royalmodesty.se
(Points: 8.2 out of 10)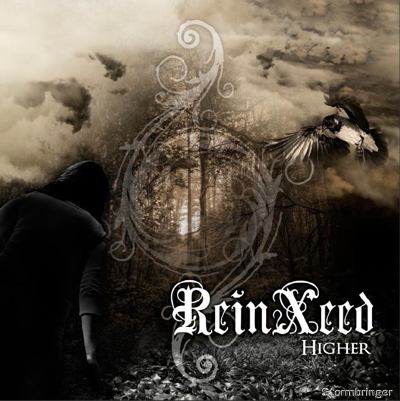 REINXEED 'HIGHER' (RIVEL RECORDS/BERTUS)
The Swedish band REINXEED is the brainchild of Tommy Johansson (Vocals, guitars, keyboards, bass, guitar & orchestration), who gathered some musicians around him to record 'The light', their debut released in 2008. One year later it is time for album number 2 'Higher'. Musically nothing has changed and perhaps some might find this album a bit too much 'by the numbers and too polished' sounding, but without a doubt what we have here is a great little Melodic European Power Metal record filled with gorgeous melodies like SONATA ARCTICA, KAMELOT and STRATOVARIUS are not making anymore. Japan is their main target of course, where they love these kind of fast super melodic tunes that are filled with catchy choruses to sing-a-long to, neo-classical guitar vs keyboard duals and melodies basically all over the place. Especially the beginning features some excellent material, such as 'Haunted mansion", "Star shine", "Magic still remains" and "Higher", all loaded with beautiful melodies and choruses that even recall ABBA at times! However the absolute highlights are "Reality" and "Fantasia" which both have the perfect melodies you're always waiting for when listening to an album, these are those Italo Power Metal Hits a fan of the genre will absolutely fall in love with! OK, far from original, still check out this great album and more info on REINXEED at: http://www.myspace.com/reinxeednorth Must-have for people who miss the glorious SONATA ARCTICA/STRATOVARIUS days and enjoy Italo Power Metal a la WONDERLAND, DERDIAN, LABYRINTH, VISION DIVINE, BLACK WINGS…
(Points: 8.7 out of 10)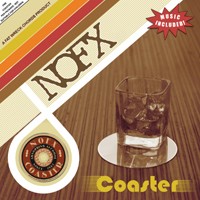 NOFX 'COASTER' (FAT WRECK RECORDS/SONIC RENDEZVOUS)
The legendary Punkrockband NOFX returns with their 12th full-length studio-album, which is titled 'Coaster'. Musically they never changed and so we can once again hear how real Punkpoprock should sound like. 12 short (2-3 minutes) uptempo sing-a-long Punkanthems are being thrown at ya. Admitted, a bit short, but with songs like "First Call", "Eddie, Bruce and Paul", "Suits and Ladders", "I Am an Alcoholic" and "One Million Coasters", an album to enjoy from start to finish. Of course a must-have for anyone who calls him/herself a Punkrocker, because NOFX belong to the origin bands from America who basically played it long before the members of all the Emo/so-called US Punkpopbands even were born. Probably now going strong for a 20+ years, NOFX also shows they are still sounding great after all these years.
(Points: 8.2 out of 10)
HENRY'S FUNERAL SHOE 'EVERYTHING'S FOR SALE' (ALIVE NATURALSOUND RECORDS)
UK band HENRY'S FUNERAL SHOE is playing as if it was still 1969, because their somewhat Stoner Rocksound also contains a lot of influences from the heavy Bluesrock, Soul, R&B and Psychedelic Era of the very late 60s/early 70s. Still, the heavyness of the songs will make them probably a Stoner Rockband. Their CD "Everything's for sale' features 10 songs and most of these tunes are groovy guitar orientated, with very Soulful vocalwork, making me think of something like a mix between GRAND FUNK RAILROAD, DANZIG and KYUSS. Not something you hear everyday and I'll bet this HENRY'S FUNERAL SHOES could be one of the next big things if they have that lucky break, as even fans of WOLFMOTHER might find something of interest here. Check it out for yourself at: www.alivenergy.com
(Points: 8.0 out of 10)
M.I.C. 'MADE IN CHINA' (INDEPENDENT)
M.I.C. is a band from China, although many international musicians are making their appearance on the debut album of the band. Also their leader (vocalist/guitarist YVON SERRE) and keyboardplayer MARK MCLEOD are of Canadian origin, so it is not a 100% Chinese band here, but they are situated in Chengdu, China. The debut CD of the band is basically featuring pure 80s Hardrock, reminding of HELIX a lot of times, so I would not call this a melodic rockband. 9 songs are included and most of them really have that classic Canadian Hardrocksound of bands like APRIL WINE, HELIX, MOXY, TEAZE… so a but raw and mostly just straight-ahead. Go check it out for yourself at: www.yvonserre.com/mic
(Points: 8.0 out of 10)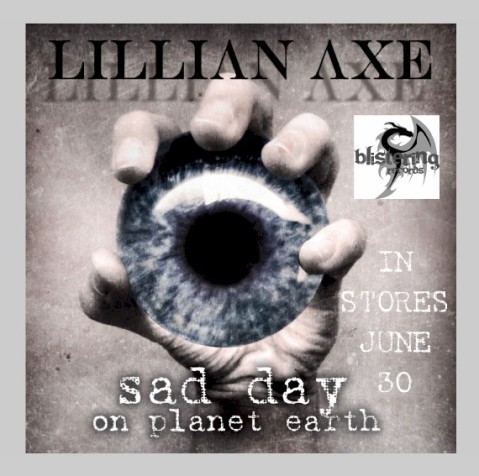 LILLIAN AXE 'SAD DAY ON EARTH' (BLISTERING RECORDS)
In the 1980s 2 bands had a slightly different sound than most Hair Metalbands at the time in the USA. One being TESLA and the other being LILLIAN AXE. Both released a string of albums during the 80s and 90s on major labels, before Grunge took over and releasing new albums became harder. Nevertheless, they both made a comeback in recent years, but sadly modernised their sound a bit and are not able to produce the same kinda classic stuff they did in the past. LILLIAN AXE released some excellent Melodic Hardrockalbums in their early years, but this new album 'Sad day on earth' is nowhere near the level of their first couple of albums. The band has switched to a Modern Hardrocksound and are not really far away from TESLA, whom also went more modern on their last couple of comeback albums. Not saying it is bad release, because the album itself is a strong modern Hardrockalbum that could set the band in daylight again, but compared to their classics from the past, it is just another Rockalbum. On the other hand, with 15 songs included and melodies here and there hidden within, it is possible also an album to listen to a few times before getting the picture right. However, for old time's sake me personally I am longing back to their legendary debut album from 20 years ago!
(Points: 8.0 out of 10)
JORN 'SPIRIT BLACK' (FRONTIERS RECORDS/ROUGH TRADE)
It seems like Norwegian singer has chosen for a full solo career. After spending his days in several bands (MALMSTEEN, MILLENIUM, MASTERPLAN) the past 2 decades, the past few years he has mainly concentrate his singing career with solo-releases. Just recently a great DVD saw the light of day and now a new solo-CD. If there's one singer who should replace DAVID COVERDALE in WHITESNAKE, it should be JORN LANDE. However, that will never happen, but no big issue, as also this new solo-album is filled with great big time RAINBOW/WHITESNAKEish Melodic Hard/Heavy Rock, such as "Spirit Black", "Road Of The Cross", "Rock N Roll Angel" and the fantastic closing track "I Walk Alone". Outstanding vocalwork and some nice tunes, overall a quality record, must-have for fans of RAINBOW and WHITESNAKE!
(Points: 8.3 out of 10)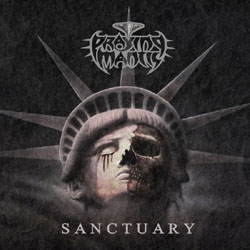 PRAYING MANTIS 'SANCTUARY' (FRONTIERS RECORDS/ROUGH TRADE)
PRAYING MANTIS was one of the most melodic bands to come out of the NWOBHM scene from the early 1980s. They were formed back in 1977 by Spanish-Greek brothers Tino and Chris Troy. In 1981 they released their debut 'Time Tells No Lies', a very strong and legendary Melodic Hardrockalbum that is still waiting for a re-issue. After a namechange to STRATUS and a new line-up that included lead singer (ex-GRAND PRIX/ currently with URIAH HEEP) Bernie Shaw, ex-IRON MAIDEN drummer Clive Burr and a keyboard player, the band went into an American AOR friendly sound on their one-off release 'Throwing Shapes' in 1985 that was re-issued recently on CD. Back in 1990 PRAYING MANTIS sorta reformed and have been ever since playing together and releasing quite a lot albums (with many various line-ups). Especially the change of lead singer on every album was quite remarkable, although each album was quite sensational. Now almost 20 years after the reunion, a new album has been released in the shape of 'Sanctuary', which follows up 2003's 'The Journey Goes On'. The previous record featured different singers, most notably JOHN SLOMAN (ex-LONE STAR) and DOUGIE WHITE (MALMSTEEN, RAINBOW), while the new record features the line-up of the Troy brothers, Benjy Reid on drums, Andy Burgess on guitars and Mike Freeland on vocals. The new CD was recorded in Atlanta, USA under the direction of producer/engineer Andy Reilly (ASIA, THE CULT, FM, etc) and from head to toe this is a very strong Melodic Rockalbum in classic PRAYING MANTIS tradition. Vocally once again still sounding very impressive, despite the constant change of lead vocalist. Catchy hooks and melodic choruses are combined with lead and harmony guitar breaks as well as excellent solos and after having sit with the album for over a week, this is another Melodic Rock highlight of the band. Especially "So High", "Lonely Way Home", "Threshold Of A Dream" and "Playing God" are really lovely tunes, loaded with melodies all over the place. Another fine return of the unstoppable Troy Brothers, whom belong to the most underrated musicians in the UK for sure!
(Points: 8.8 out of 10)
THE LOU GRAMM BAND 'THE LOU GRAMM BAND' (FRONTIERS RECORDS/ROUGH TRADE)
THE LOU GRAMM BAND is of course the new band of former FOREIGNER lead singer LOU GRAMM. We are all aware about the history of Lou, fighting for his life during the 1990s due to his disease, but in the past few years it seems like all has been going much better. However, he is not part of FOREIGNER anymore, which of course is a real pity, because FOREIGNER without LOU GRAMM is almost impossible, just like we have seen in the late 80s when Lou also went solo for a while. Nevertheless, both went their separate ways again during the 2000s and now we can welcome Lou's first move in the shape of this new solo-album on FRONTIERS RECORDS, while FOREIGNER will release their new album with new singer KELLY HANSEN (who is a very good replacement by the way) later this year. Lou's band is formed by Gramm's brothers Ben and Richard on drums and bass respectively with Andy Knoll on keyboards and Don Mancuso on guitars. Although the music is not that far away from FOREIGNER, the main issue is that Lou's voice is not sounding as good as it once was due to the illness he went through. On the other hand, his previous 1980s solo-albums were also musically nowhere near FOREIGNER's sensational AOR and sadly this new LOU GRAMM album is a real disappointment. Both vocally and songwise the 10 included songs are going in one ear and out the other. Back in the late 1970s FOREIGNER was at the top of their game, with superb songs and some of the finest vocalwork ever created. Now in 2009 Lou's solo-album is a very average affair and all hope is now aimed for the new FOREIGNER album, which could become the surprise of 2009 as their new singer can deliver the goods. Sad to say this album is only for die-hard LOU GRAMM fans!
(Points: 6.7 out of 10)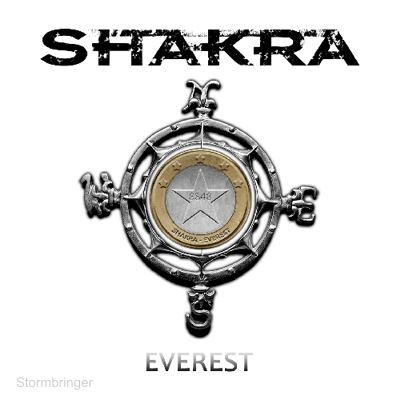 SHAKRA 'EVEREST' (AFM RECORDS)
The Swiss Melodic Hardrockband SHAKRA returns with a new album and somehow this 'Everest' sounds like their best effort so far. A huge sound, heavy-guitar-riffing tunes and sometimes even reaching the pot of Gold of their homeland brothers of GOTTHARD. Midtempo and uptempo Melodic Hardrock is the name of the game here and if you want to hear a cross between KROKUS, PINK CREAM 69 and GOTTHARD, this album is highly recommended. Make sure to check out each of the 12 included songs, especially "Let Me Lie My Life To You", "Why", "The Journey" and the very catchy "Anybody Out There". From start to finish a superstrong pure Melodic Hardrockalbum. Check out the band's site at: www.shakra.ch
(Points: 8.6 out of 10)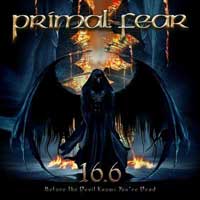 PRIMAL FEAR '16.6 (BEFORE THE DEVIL KNOWS' (FRONTIERS RECORDS/ROUGH TRADE)
The former leaders of SINNER and GAMMA RAY, vocalist Ralf Scheepers and bassist/vocalist Mat Sinner, joined forces in 1997 to form PRIMAL FEAR and now 12 years later this band has rapidly built up a reputation as being one of the strongest Metalbands in Europe at the moment. Their new CD '16.6 (before the devil knows)' is following the style of their earlier albums, which is pure Heavy Metal, injected with many great melodies. The band has actually gone very melodic on this and the previous album, mainly thanks to their new label FRONTIERS RECORDS and also MAGNUS KARLSSON (ALLEN/LANDE, LAST TRIBE, etc.) who joined the band and is playing Guitar and Keyboards besides co-writing most of the songs. Actually the band now has an almost all-star line-up and with engineer Dennis Ward and mixing engineer Achim Koehler, the band has come up with another excellent album. 15 songs are included in total and quite a lot of diversity slips through here, because we can hear the old heavy PRIMAL FEAR that is playing pure Power Metal a la PRIEST, but on the other hand there are also the super melodic tunes. Somehow these melodic metal/hardrock songs are the highlights, such as "Black Rain", "No Smoke Without Fire", "Torn" and the very calm almost AORish ballad "Hands Of Time". Highly recommended to fans of DREAM EVIL, NOCTURNAL RITES, MYSTIC PROPHECY, SEVENTH AVENUE as well as PRIEST, so must-have for fans of True Metal!
(Points: 8.8 out of 10)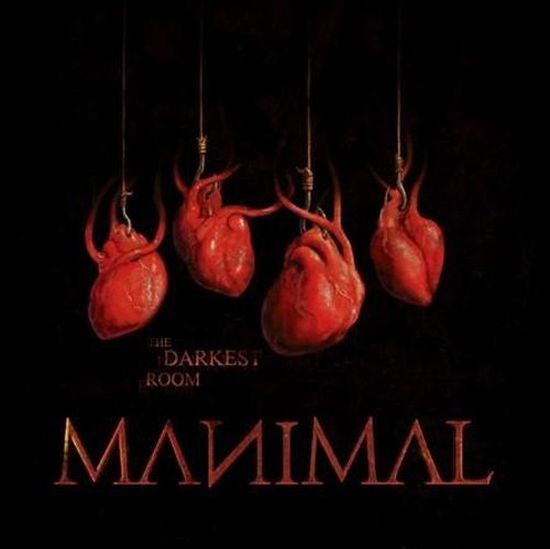 MANIMAL 'THE DARKEST ROOM' (AFM RECORDS)
Formed in 2001, the Swedish band MANIMAL had to wait until 2009 before they could release an official full-length debut CD, which has now been done on the German label AFM RECORDS. In their home country of Sweden the band's debut album entered the official Swedish charts at #36, which is quite remarkable for a first album. On the other hand, it is not that strange if you listen to the album itself, because it is filled with superb high quality Melodic Metal from start to finish. Lead singer Samuel Nyman has a great high pitched voice and the songs are really 'catchy'. 9 tracks can be found here, mostly midtempo and for fans of NOCTURNAL RITES, DREAM EVIL, MYSTIC PROPHECY meets the US Power/Prog Metal style of SYRIS, ONWARD, RUFFIANS, ODIN, CLOUDSCAPE a must-have to check out songs like "Shadows", "I Am", "Ordinary Man" and the best is kept until the end, namely the 2 closing tracks, the fast super catchy "Dreamers and Fools" and the midtempo CRIMSON GLORY like "The Life We Lived" (SUPERB!). Go and discover this new sensational Swedish band at: www.manimal.se and www.myspace.com/manimalsweden
(Points: 8.8 out of 10)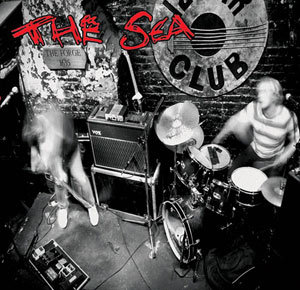 THE SEA 'GET IT BACK' (POP UP RECORDS/SONIC RENDEZVOUS)
And here we have the band that could be the next big thing, because their catchy rocksound is very much sounding like the UK bands that hit it big time the past few years, such as KAISER CHIEFS, THE WHITE STRIPES, PANIC AT THE DISCO FLOOR, etc. so what we have here is real pure Rock and Roll. The band is called THE SEA and they are coming out of London. Actually they are a two-piece band consisting of a guitarist/vocalist and a drummer. Funnily enough it really works on their debut CD 'Get it back', which from start to finish contains only pure Rock. It sounds very catchy and is just so radio ready that if they have the lucky break with one of their songs it could easily become an instant hit. "Love love love" for example is a song that sounds like it was made to be used for a TV commercial! Check out this band asap if you wanna be the first to hear the next big Rockact for the future to come. More at: www.myspace.com/theseasounds
(Points: 8.3 out of 10)
ROBERT GODWIN 'THE MAKING OF LED ZEPPELIN'S 4' (COLLECTOR'S GUIDE PUBLISHING INC./GAZELLEBOOKS)
A funny little book about the legendary 4th album of LED ZEPPELIN. Robert Godwin is the author and he wrote 112 pages about this legendary album of LED ZEPPELIN, packed in a very small format, but enjoyable to read from start to finish. The book includes many little known facts about the recording of this album. "Black dog", "Rock and roll" and of course "Stairway to heaven" are the songs that made this LED ZEPPELIN their most popular after all these years. "Stairway to heaven" reached the ultimate superstardom for LED ZEPPELIN years after the release on this album, because the past 2 decades it reached in many countries the numbe 1 position in a top 100 songs of all times. In this little book one can read everything about each and every song, with interviews with band members about the 4th LED ZEPPELIN album. Also the small pics are very nice to watch. All together highly recommended to ZEP fans. Available through: www.cgpublishing.com and www.gazellebooks.co.uk
(Points: 8.3 out of 10)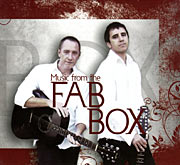 FAB BOX 'MUSIC FROM THE FAB BOX' (INDEPENDENT)
From out of nowhere comes the Italian band FAB BOX. I had never heard of this band, but their first CD 'Music from the fab box' sounds like a great AOR record, not to be missed by the fans of the genre. The CD is filled with 13 songs the two members wrote in the past 10 years. FAB BOX consists of FABRIZIO UGOLINI (former member of 80s Hardrockband REVENGE) and MASSIMO BOZZI (vocalist, guitarist, keyboardplayer and producer for many Italian Popstars), whom together with several guest musicians (like FABRIZIO GROSSI) recorded a full-CD with the material they wrote together this past decade. A few songs were co-written by JOSEPH WILLIAMS (TOTO) and DANNY VAUGHN (TYKETTO). Anyway, the result is a very satisfying AOR album that contains some beautiful melodies and hooks, such as in "Tell her I'm alright", "Nobody tonight", "Together", "Always" and "Reason of the heart". It sounds a bit light, but is still very AOR, although some might also call this pure Westcoast. It reminds me a bit of artists like MARK SPIRO and DAVID ROBERTS somehow and also more recently ON THE RISE, NELSON and SILENCE, so really something you need to check out if you like vocal melody orientated AOR/Westcoast. More info through www.fabbox.net and www.myspace.com/fabbox and e-mail them at: info@fabbox.net
(Points: 8.4 out of 10)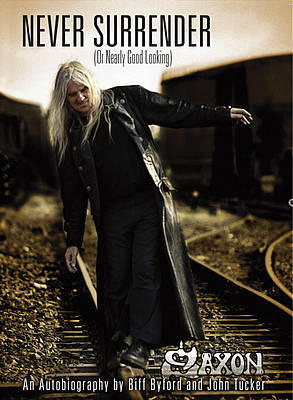 BIFF BYFORD AND JOHN TUCKER 'NEVER SURRENDER – SAXON BOOK' (IRON PAGES RECORDS/GAZELLE BOOKS)
Even though they might have always been standing in the shadow of IRON MAIDEN, DEF LEPPARD and MOTORHEAD, the UK band SAXON might perhaps be the real N.W.O.B.H.M. in the end, also due to their pure NWOBHM sound they are mostly known for almost 30 years later with legendary tunes, such as "747 (Strangers in the night)", "Strong arm of the law", "Denim and leather" and "Heavy Metal Thunder". This is partly due to the fact that band leader, lead singer BIFF BYFORD, he has always been the frontman of the band from day one and their sound never ever changed in the 30 years they have been releasing albums non-stop. Never change a winning-team, although it's further line-up has changed dramatically through the years, with 2 former member touring all over the world with their OLIVER/DAWSON's SAXON version. Anyway, BIFF = SAXON is like DICKINSON = MAIDEN and LEMMY = MOTORHEAD. Therefore it is interesting to read a book written entirely by Biff himself. This 269 pages counting book tells the story through the eyes of Biff. We learn basically everything about him, how he was raised, his first singing moments, the forming of SAXON, the high and lows of his career, the less popular 1990s and the resurrection of SAXON in the later 1990s/2000s when they did quite a lot touring. This and much more can be read in this book, available through: www.gazellebooks.co.uk
(Points: 8.4 out of 10)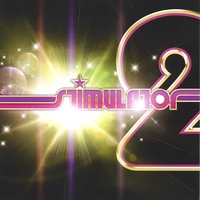 STIMULATOR '2' (STIMULATOR RECORDS)
A few years ago we reviewed the very strong debut CD of the Los Angeles based female fronted band STIMULATOR. The band features singer/songwriter (and guitarist/keyboardplayer) Susan Hyatt, drummer Chad Stewart (FASTER PUSSYCAT) and bassist Sean Tichenor. On their first album it was 80s type of Melodic Rock, but sadly on the new album the band has switched their sound to a sort of 70s/80s radio light-friendly Euro Pop-Disco, so don't expect anything rocking on this new album. A real pity, because their debut was such a solid Rock affair, reminding of PAT BENATAR and TORONTO. Now going for a sort of BLONDIE approach, with here and there some nice 80s Poprock ("Friday's Millionaires"), it is something completely different. It's not bad at all, but I would rather have heard something more like their debut. It never rocks now, only interesting for fans of 80s female fronted Pop (a la KATRINA AND THE WAVES and DOLLY DOTS in the song "Bigger and better" or WOMACK AND WOMACK in the song "Fashion") and late 70s female fronted Euro-Disco Pop (a la BLONDIE in most of the songs). This is the kind of music one could hear non-stop on European Radio during the 1980s, not something that I really dislike, but me personally had rather heard American 80s Radio Rock orientated music a la STIMULATOR's debut. Nevertheless, the music is of a high quality and radio-ready, with a very talented and good looking female singer leading the band, so who knows this might be their break. Check it out for yourself at: www.stimulatortheband.com
(Points: 8.0 out of 10)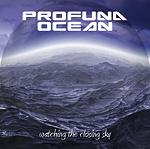 PROFUNA OCEAN 'WATCHING THE CLOSING SKY' (INDEPENDENT)
Another band that popped up on my desk without I had ever heard of them. It's a band called PROFUNA OCEAN and they are from Holland. Musically they play superb Melodic Progressive Rock like only the British bands were supposed to be playing. Of course we have seen many similar Dutch bands playing this kind of Progrock, but PROFUNA OCEAN are doing it very well actually. Although only 4 tracks are included on the debut CD of the band, the songs are quite lengthy, still giving the CD a full-length 40 minutes of music filled material. Especially closing track "S.C.I.T.S." with it's 15 minutes playing time is a wonderful tune that has got all it takes to become a classic tune in the Neo-Progscene. It has an excellent melodic chorus besides a lot of tempo changes and beautiful instrumental passages. The band does remind me a lot of the early FOR ABSENT FRIENDS albums, although IQ and GENESIS are definitely also bands to compare PROFUNA OCEAN to. A real surprise this band, highly recommended to any Progfan out there. Go check them out at: www.profuna-ocean.com
(Points: 8.5 out of 10)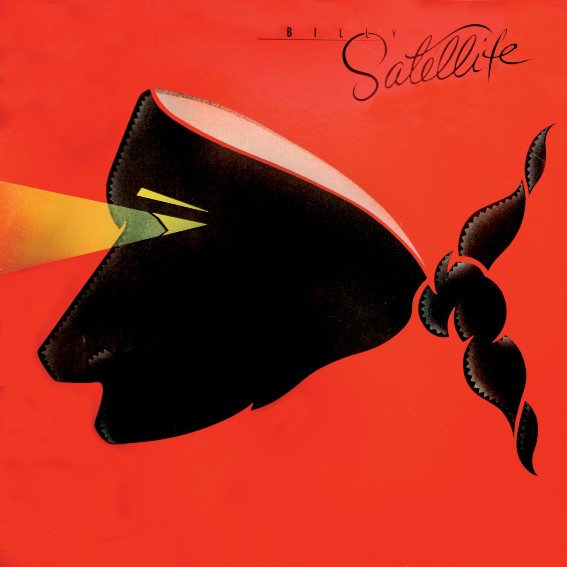 BILLY SATELLITE 'BILLY SATELLITE' (ROCK CANDY RECORDS)
The only BILLY SATELLITE album from 1984 was already re-issued way back in the 1990s by an obscure German label, but now here we have the huge sounding remastered re-issue on ROCK CANDY RECORDS. The obscure one-off release of this band featured typical mid 80s North American AOR/Poprock. Although no major hits, the album was filled with quality AOR/Poprocksongs (mix between PREVIEW, STEEL BREEZE, THE KNACK, SILVER CONDOR, THE RAVIJNS and EDDIE AND THE TIDE), such as "Satisfy Me", "I Wanna Go Back" (covered in 1986 by EDDIE MONEY), "Last Call", "Do ya" and "The Lonely One". The band featured Monty Byrom (who went on to form the well-known country rockband BIG HOUSE) and guitarist Danny Chauncey (later to join 38 SPECIAL) and although the band recorded several more songs, none of them were ever released and also not included here as bonustracks. Nevertheless, this 1984 album sounds quite fresh, ever 25 years after it's original release. More info at: www.rockcandyrecords.co.uk
(Points: 8.3 out of 10)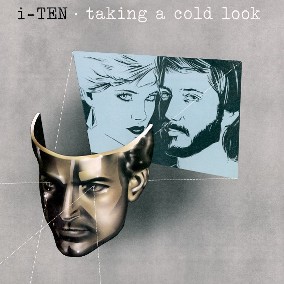 I-TEN 'TAKING A COLD LOOK' (ROCK CANDY RECORDS)
I-TEN, the AOR dream from 1983… it's only album 'Taking A Cold Look' was already re-issued onto CD about 10 years ago by the SONY MUSIC/REWIND label, but now also ROCK CANDY RECORDS gives it a 'much better' completely remastered re-issue. Of course this album was an AOR Classic. A project formed by 2 of the most succesfull songwriters of the 1980s. TOM KELLY and BILLY STEINBERG were their names and besides being songwriters, they also played instruments and even sang, all can be heard in the 1983 one-off I-TEN album. The album was produced to perfection by KEITH OLSEN (PREVIEW, SCORPIONS, FOREIGNER, FLEETWOOD MAC...) and TOTO guitarist STEVE LUKATHER. It was 1983 and this was the perfect AOR sound, KEITH OLSEN was the right man for the job, as in previous years he produced albums of RICK SPRINGFIELD, PAT BENATAR and PREVIEW to perfectionize the AOR / Radiorock sound that was so popular back then. In later years some of the songs on the I-TEN album would become major hits for other bands as they covered them, such as REO SPEEDWAGON, HONEYMOON SUITE and of course HEART, whom scored a worldwide number 1 hitsingle with "Alone". Remastered from the original source tapes, a 4,000 word story of the making of the album, an interesting interview with BILLY STEINBERG, rare photos, etc. , all spread out over a 12 page counting full colour booklet. This is another perfect re-issue, which contains 10 Classic AOR tunes, such as "Quicksand", "Alone", "The Easy Way Out", "I've Been Crying", "Pressing My Luck" and especially "I Don't Want To Lose You". Sounding crystal clear, this early TOTO meets early 80s JOURNEY meets LE ROUX circa 'So fired up' record from 1983 deserves the respect it never got back then. More info at: www.rockcandyrecords.co.uk
(Points: 9.2 out of 10)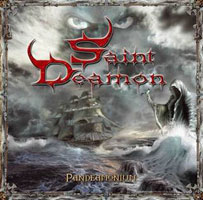 SAINT DEAMON 'PANDEAMONIUM' (FRONTIERS RECORDS/ROUGH TRADE)
Early 2008 saw the magnificent debut CD release of the Swedish band SAINT DEAMON (with Norwegian singer). Already now in early 2009 a follow-up has been released. Musically nothing has changed and so once again we are pleased with high quality typical European Melodic Power Metal in the style of HAMMERFALL, DREAM EVIL, NOCTURNAL RITES, etc. etc. Within 3 years since the formation, the band has rapidly established themselves as a sensational new Melodic Metalband. They were formed by drummer Ronny Milianowicz (ex-DIONYSUS and songwriter for PRIMAL FEAR, CANS and PLACE VENDOME), bass player Nobby Noberg (also ex-DIONYSUS), guitarist Toya Johansson and the superb vocalist Jan Thore Grefstad (ex-HIGHLAND GLORY). The new album 'Pandeamonium' sounds bigger in it's approach, thanks to the production of Roy Z (JUDAS PRIEST, HELLOWEEN, BRUCE DICKINSON) and Jens Bogren (OPETH, PARADISE LOST, AMON AMARTH). 10 hard-hitting, but super melodic tunes can be heard here, from start to finish, all being quite catchy and a must to heard if you enjoy the likes of HAMMERFALL, DREAM EVIL, NOCTURNAL RITES... Make sure not to miss this album! More info at: www.saintdeamon.se
(Points: 8.8 out of 10)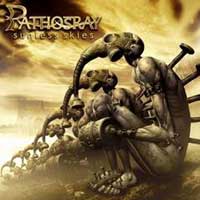 PATHOSRAY 'SUNLESS SKIES' (FRONTIERS RECORDS/ROUGH TRADE)
Italian band PATHOSRAY was formed way back in 2000, but it took them some time to finish their debut, which was finally released a few years ago. Without a doubt, it was a stunning debut CD, which is now followed up by their 2nd album 'Sunless skies'. Anyone still thinking DREAM THEATER is still the ultimate Progmetalband, don't be fooled, because there are many other even better bands out there. The melodies created by PATHOSRAY on their new CD are superior. 10 songs are included and each of them is filled with lovely melodies, both vocally and instrumental speaking. This album can easily be added to the collection of fans of ASTRA, SEVENTH WONDER, SYMPHONY X, VANDENPLAS... The songs are very melodic and combine complex Progmetal riffs, Neo-Classical keyboardwork and catchy hooks/choruses, perfectly blend together and make it another Melodic Progmetal highlight in 2009! More info at: www.pathosray.com
(Points: 8.8 out of 10)
THE TREAT 'AUDIO VERITE DECEPTIVE BLENDS' (ROCKULAR RECORDINGS)
THE TREAT is a UK based band, which musically combines all sorts of UK Rockstyles from the past and on their 3rd album 'Audio verite deceptive blends', this seems to be working best, as this is a whopping double-CD that contains 20 songs divided in 4 different parts/sides. Side 1 is by far the favorite side, because this is the Classic Rocksound, which see the band playing songs in the style of THE WHO and VAN HALEN. The other sides include an acoustic part, an experimental part and a heavy electric side. The experimental part is also very interesting, as on the 5 songs in this part of the CD the band uses a lot of 'out of the ordinary' type of instruments, such as a Daf and a Setar from Iran or the Indian Sitar. Like said before, the beginning of the CD is pure Classic Rock, 70s style, but the rest of the CD digs deep in the music history. Quite an original CD and definitely recommended to people who would like to hear influences from all sorts of bands combined, because in each and every song you can hear a different influence, ranging from 70s GENESIS, PINK FLOYD, LED ZEPPELIN, RUSH, BLUE OYSTER CULT to THE BEATLES. Check it out for yourself at: www.thetreat.co.uk
(Points: 8.0 out of 10)
KAGRRA 'KAGGRA' (KING RECORDS/PS COMPANY/JAPAN IMPORT/ROUGH TRADE)
It must have been the mid 1990s when I was in touch with several Japanese musicians, labels and magazine writers. Looking into all those Japanese magazines I was stunned by the popularity of Melodic Rock, with acts like FAIR WARNING, VALENTINE, BONFIRE, ROYAL HUNT, etc. all being megastars over there, in a time when this kind of music elsewhere in the World was reaching a low point. However, the magazines also covered a genre I had not heard before, but in Japan a lot of bands were playing a sort of Fashion-Rockstyle. The bands all looked the same, very fashionable with a lot of 80s kinda colored clothing and big Hairspray and musically played a weird mix of Melodic Rock, Progressive Rock and well… Japan-style Pop melodies, sounding very original, like COHEED AND CAMBRIA with a Japanese singer! The band X was the first Japanese band to play the style, but the band THE B'ZZ became the most popular J-Rockband in history. Of course thousands of other bands evolved and KAGRRA was one of them. They released about 10 albums and are still going strong, now with a new album on KING RECORDS, distributed in The Netherlands by ROUGH TRADE. The music might sound strange, but it is catchy and melodic. I am quite sure some might call this Japanese Emo-Rock, but this genre already originated way back in the late 80s in Japan and well, it's better you check it out for yourself to hear what this is all about at: http://www.myspace.com/kagrraofficial
(Points: 8.0 out of 10)
(All reviews by Gabor Kleinbloesem except where noted)