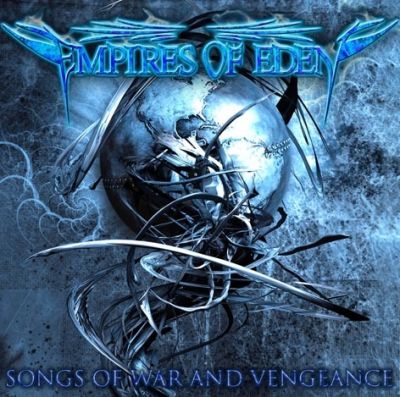 EMPIRES OF EDEN 'SONGS OF WAR AND VENGEANCE' (ACTIVIST MUSIC)
EMPIRES OF EDEN is a new band that was formed in late 2008 and within a very short period (a few months), they have already released a stunning debut album titled 'Songs of war and vengeance'. On the other hand, the band is made up of some of Australian's finest musicians, namely members of well established acts like DUNGEON, VANISHING POINT, LORD, CRIMSONFIRE, etc. EMPIRES OF EDEN is the brainchild of ex-DUNGEON guitarist STU MARSHALL and of course DUNGEON was one of the finest Melodic Metalbands ever to emerge from down under, so with his new band EMPIRES OF EDEN all hope was there for a sensational debut. Happily that has happened, because the 11 included tracks are presenting us really high quality Melodic Metal. Highlights are "New hope" (a great uptempo melodic Power Metal tune), "Empires of Eden" (very good uptempo Melodic Hardrock a la EDEN'S CURSE/FIFTH ANGEL, RAIL, pure 80s), "The reckoning" (a wonderful ballad) and "Dark religion" (excellent melodic progmetal). The final 2 songs, "Fires of torment" (features only a speaking voice) and "Black endings" (calm ballad) end the CD quite calm unexpectedly, but all together this first EMPIRES OF EDEN CD is a very impressive Melodic Metal album to check out at: www.empiresofeden.com and www.myspace.com and e-mail at: empiresofeden@live.com.au Album is also live on I-Tunes and some great value presale packs are being sold at: www.empiresofeden.com
(Points: 8.7 out of 10)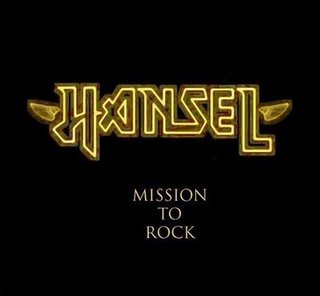 HANSEL 'MISSION TO ROCK' (PUSSYCAT RECORDS)
Boy do I still recall the mid 1990s when Strutter'zine started…Well, of course… because these were the times when it was absolutely forbidden to play catchy 80s type of Melodic Rock. Looking back now and still nowadays discovering albums from that period, it becomes clear that in the pre-internet days one was only depending on the magazines, which did not speak anything about Melodic Rock back in 1994. This was also the reason for me to start a 'zine, which now 15 years later still exists happily. Times have changed much since then, because Melodic Rock is so much alive nowadays. Almost in every country (in Finland even signed to Major Labels) a bunch of Melodic Rockbands are present and doing things as good as back in the 1980s. However this is all thanks to the Internet that is now making it so much easier to discover new bands from all over the world. The band HANSEL for example. 15 years ago it would have been impossible to find out about them on the other side of the world, but in 2009 it is a peace of cake. HANSEL is a very young new Australian band (members were probably not even born in the 1980s!) and they are on a mission to rock! The band released an awesome mini-CD, which musically is filled with classic 80s catchy Melodic Rock meets Glamrock, sorta WHITE LION meets 80s BON JOVI meets POISON, or perhaps better comparable acts are WIG WAM and THE POODLES, also visually looking like the good old Hair Metal bands. It all sounds very impressive, especially opener "Murder 101", a damn catchy uptempo cheesy 80s Melodic Rocker like BON JOVI did in 1986, filled with hooks and memorable choruses. One look at the videoclip of this tune is like looking at something from 23 years ago, for some a bit over-the-top, but for fans of WIG WAM a must-have. Also closing track "Wildcat" is a great uptempo Melodic Rocker. The other 2 songs are more POISONised Glamrockers. However, any Hair Metal fan is gonna love this band! More info at: http://www.hanselsohotrightnow.com and http://www.myspace.com/hanselmusic and e-mail at: email@hanselsohotrightnow.com
(Points: 8.4 out of 10)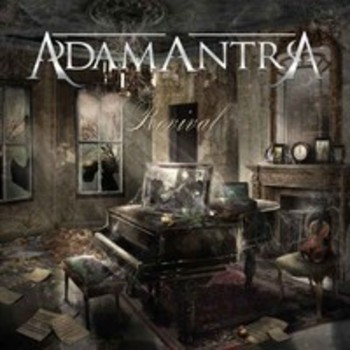 ADAMANTRA 'REVIVAL' (SOUND OF FINLAND MUSIC GROUP)
And it goes on and on in Finland, because ADAMANTRA is the latest sensation from the country that has brought us so many great stuff the past 10 years. This band is playing high quality Melodic Metal, with of course references to SONATA ARCTICA, THUNDERSTONE, STRATOVARIUS and a bit LABYRINTH, VISION DIVINE and RHAPSODY. This is typical European Melodic Power Metal, mostly uptempo with Neo-Classical keyboard- and guitarwork besides pushing upfront some excellent melodic choruses and high pitched vocals and harmonyvocals, although the band also reveals some Progmetal influences here and there (a la PAGAN'S MIND). 'Revival' is the title of the band's debut CD, which sounds huge and offers such great tunes like "Shattered", "Into the fire", "For ever" and "Ungiven" (final and best track on the CD). Without a doubt, a must-have band if you are into any of the mentioned bands. How is it possible so many great new bands are coming out of Finland, it's unbelievable, but the truth and ADAMANTRA is the next in line, so check them out asap at: www.adamantra.com and www.myspace.com/adamantra
(Points: 8.6 out of 10)
LOAD 'FLAMES IN SECONDS' (INDEPENDENT/ROCK INC)
Sort of a surprise, because 'Flames in seconds' is the 2nd CD of the Dutch female fronted band LOAD and I must confess it does sound very good. Most of the 11 included tracks are uptempo rockers with catchy melodies and very strong vocalwork of lead singer ANNALIES GROEN, although semi rockers and ballads can also be heard here and there. It seems like Holland is really the best country to look for female fronted acts nowadays, because every week we receive a new female fronted band, which sounds impressive. LOAD is the latest act and their new CD rocks from start to finish, with as highlights uptempo Melodic Rockers like "Goodbye", "Runnin' away", "Anything but" and the midtempo closing track "Control". More info at: www.load-music.nl
(Points: 8.3 out of 10)
LUCIDFLY 'THE ESCAPE STAGE' (INDEPENDENT/TWO SIDE MOON PROMOTIONS)
LUCIDFLY is a band settled in California, where they moved to from Orlando a few years ago. Musically this female fronted band is playing a mix of Modern Rock, Progressive Rock and Melodic Rock. Their new EP 'The escape stage' sounds quite huge actually, catchy and melodic, but still very modern in it's approach. 5 songs are included and especially singer NIKKI LAYNE is lifting this band up to greater heights. Better check out LUCIDFLY asap if you're a female fronted Rockfan at: www.lucidfly.com and e-mail them at: contact@lucidfly.com
(Points: 8.3 out of 10)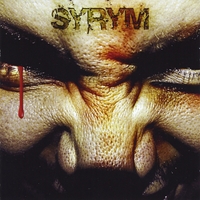 SYRYM 'SYRYM' (HATRIX RECORDS)
Out of California comes SYRYM, a band formed 2 ex-BABYLON A.D. members, namely Guitarist Ron Freschi and Drummer Jamey Pacheco, along with lead singer Jeffrey Winslow and bassist Rich Talley. Musically they go into the late 80s Melodic Hardrocksound, not that far away from BABYLON A.D. actually, but also a bit early 90s TALISMAN, HAREM SCAREM circa 'Mood swings' and even TYKETTO can be heard here, yet with some rawer vocals. Highlights are the lovely midtempo "Torn in two" (TYKETTO meets TALISMAN, strong chorus and great guitarwork), the very catchy uptempo "Ugly on the inside" (hello HAREM SCAREM), the semi-ballad "The sky is falling" and the closing track, the ballad "What I'm trying to say". Actually it all reminds me so much of the DOCTOR ROCK AND THE WILD BUNCH side-project of HARRY HESS (HAREM SCAREM), remember that and also JET RED. Anyway, this is good old fashioned Melodic Hardrock, recommended to fans of mentioned bands, although vocally it is a bit different (more a la BABYLON A.D., SONS OF ANGELS, HERICANE ALICE and EVERY MOTHER'S NIGHTMARE). Make sure not to miss this release as 20 years ago it would have been put out on a major label in the USA! More at: http://www.syrym.com and http://www.myspace.com/Syrym
(Points: 8.2 out of 10)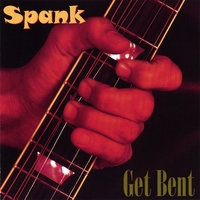 SPANK 'GET BENT' (INDEPENDENT/TWO SIDE MOON PROMOTIONS))
The band SPANK is coming out of North Carolina, USA and already released a CD titled 'Monkey' a few years ago. Now they return with 'Get bent', a nice album filled with Melodic Hardrock, sometimes groovy and at other times straight-ahead. Highlights are the catchy semi-melodic rockballads "Hard to understand" and "Breathing", with it's great Top 40 like chorus (a la WARRANT/FIREHOUSE ballads from the early 90s) and the uptempo melodic rockers "In time" (great, classic HAREM SCAREM sound!) and "Terrified" (with excellent melodic harmonyvocalised driven chorus). The band's previous mini-EP's titletrack was co-produced by the legendary BEAU HILL (WARRANT, WINGER, ALICE COOPER, RATT…), so SPANK already has the contacts to become bigger and with this new CD who knows! They have 3 lead singers, whom all can really sing quite well, besides doing some great harmonyvocals on most of the songs, so go check out this great Melodic Hardrockband's new CD at: www.spankonline.com
(Points: 8.3 out of 10)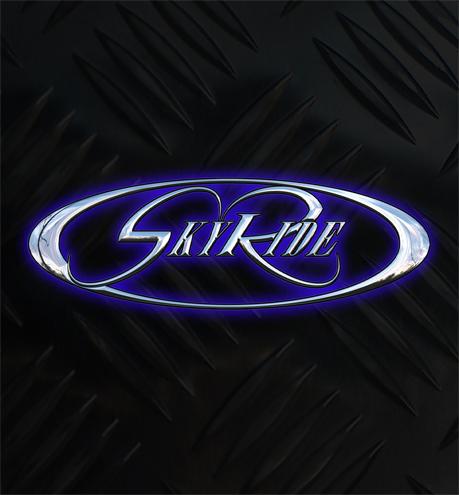 SKYRIDE 'SKYRIDE' (INDEPENDENT)
The Swedish band SKYRIDE was formed a few years ago and recently recorded a great independent demo CD that contains 8 tracks. Musically pretty much going into the Classic Scandi style, this is a great band to check out. Especially songs like opener "Rage and rampage", "Run run baby" and the closing midtempo track "Rock'n'roll youth" are all very strong Melodic Hardrocksongs. Heavier and a little more Glamrock influenced than THE POODLES is this SKYRIDE, but still fans of WIG WAM, THE POODLES, H.E.A.T. and such Melodic Hardrockbands will definitely like this a lot. This is just great Melodic Hardrock and yet another promising band from Sweden. They have already achieved some success in Sweden, also playing support to acts like SABATON and SONATA ARCTICA. Go check them out at: www.skyride.se
(Points: 8.5 out of 10)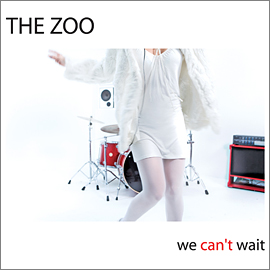 THE ZOO 'WE CAN'T WAIT' (MANHOOVER RECORDS/UNIVERSAL MUSIC SWEDEN)
THE ZOO is a rather new band from Sweden, but should not be confused with the same named band that featured JOURNEY singer ARNEL PINEDA. These Swedish guys are signed to UNIVERSAL MUSIC SWEDEN and are pretty much playing perfect radio-ready hi-tech Poprock with 80s touch (synths and melodies a la THE CARS), yet still with a clear 00s US type of almost Emo approach. The 11 tunes on their debut CD 'We can't wait' are all very catchy and mostly uptempo catchy chorus driven Melodic Poprock, of which the highlights are "Stay until the morning", "In the backseat of your car", "Country girl" and "I want you back". THE CARS, THE ROMANTICSS, THE OUTFIELD and such bands are really the best comparisons here, although it also reminds me a little of SUNRISE AVENUE sometimes. One way or the other, this CD is highly recommended to fans of the classic 80s US Poprocksound. Check out THE ZOO at: www.thezoo.se
(Points: 8.5 out of 10)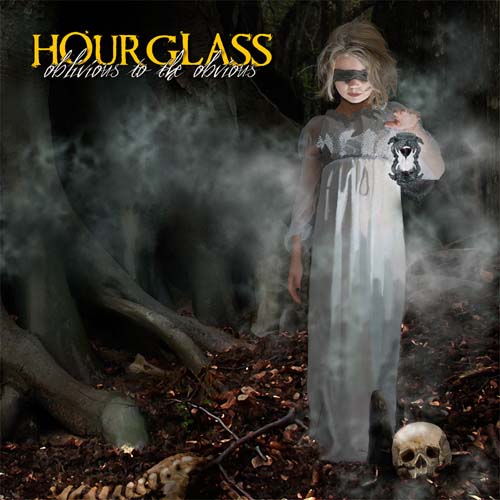 HOURGLASS 'OBLIVIOUS TO THE OBVIOUS' (INDEPENDENT)
The Utah, USA based band HOURGLASS worked on their new album 'Oblivious to the obvious' for 4 years, but now it is finished and what an Progressive Rock/Metal monster album this has turned out to be, because the album consists of 2 discs that contain 139 minutes of high quality music. 10 very long songs can be heard and although the band started as a Progmetalband, this new album is bringing them much more into Classic Progrock territory, which reminds me a lot of KANSAS and ENCHANT. The band has a wonderful clean melodic lead vocalist called MICHAEL TURNER and of course instrumental they are also bringing nothing but excellent musicianship from minute 1 until minute 139. It's a pleasure to listen to this and especially songs like "Homeward bound", "Faces" and the titletrack show there's more than DREAM THEATER on this planet earth! HOURGLASS is the name of the band and their new album is a real must-have for the Progfans, especially to those who like KANSAS and ENCHANT! More info at: www.hourglassband.com
(Points: 8.8 out of 10)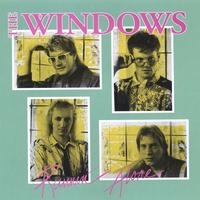 THE WINDOWS 'RUNNIN' ALONE' (RAISIN' KANE MUSIC)
Now this is a real rare piece and dare I say a real discovery, because the only album of the US band THE WINDOWS had never been featured anywhere before in the AOR community and now suddenly from out of nowhere a CD re-issue of their only album from 1987 has emerged on the Internet. It all reminds me so much of BOYSTOWN, a similar sounding band with also 1 obscure release in the late 1980s, which was re-issued almost 15 years later onto CD. THE WINDOWS had the perfect 80s AOR/Radiorocksound that could have made them stars in North America back then, but that did not happen, although they toured extensively playing support to acts like THE BEACH BOYS, PETER FRAMPTON, JEFFERSON STARSHIP and many more. They originally sold over 10,000 units of their album on vinyl when it was released in 1987. Now 22 years later the CD is there, although it was back in 2001 when the CD was first released, but happily still selling through their CD baby website. Musically pure 80s AOR/Radiorock/Poprock in the style of AGENT, URGENT, HAYWIRE, CHAMPION, BYSTANDER, BOYSTOWN, BOULEVARD, GLASS TIGER, etc. etc. Really uplifting catchy hookladen and melodic chorus driven uptempo cheerful Poprock with excellent vocals and songs to remember. Especially the beginning of the album is stunning, with fantastic tracks like "Photograph", "Runnin' Alone", "Runaway", later on "Voices" and closing bonustracks "Oh Rene" and "Never Let You Go" (BRYAN ADAMSish). 10 songs of 'diamond Canadian AOR/Poprock style' in the best 80s tradition is what you get here and therefore be sure to check out this release asap at: http://cdbaby.com/cd/windows and http://www.myspace.com/windowsband and http://www.larrybrewer.biz/ Sadly the band's keyboardplayer KIRBY JACKSON suddenly died a few months after the release of the album back in 1987, but the band kept on playing until 1995 before calling quits. A shame, because their music never got the attention it should have gotten. Nevertheless, the album is not forgotten and any 80s AOR fan (especially AGENT and the first 2 HAYWIRE classix) will absolutely love this CD release a lot! Guitarist/Lead singer LARRY BREWER went on releasing quite a few solo-records, which hopefully will be reviewed very soon here.
(Points: 8.7 out of 10)
TONI ROWLAND 'UNFOLDING' (GRAND AXE MUSIC)
How many undiscovered talented musicians are still out there I ask myself numerous times. TONI ROWLAND I stumbled on by accident on the internet and I am really glad I did, because her CD 'Unfolding' is a very impressive strong original album that was surprisingly produced by KEN HENSLEY (ex-URIAH HEEP), who also plays Hammond and Keys on this debut CD of South-African female singer/songwriter TONI ROWLAND. The CD was released in 2007, but somehow now has popped up and I must say it sounds really great and very professional. The music is Classic Rock ish and reminds me a lot of bands like KARNATAKA, MOSTLY AUTUMN, LANA LANE and also a tiny bit URIAH HEEP (like in the excellent epic "Souls of all the people"). Highlights are "Mantis and the moon" (with very strong melodies, very much like LANA LANE), "Johnny doesn't like it", "Damn you", "Darkness" and "Don't tangle", but any of the 14 included songs as well as the Bonus DVD are very impressive to check out if you're a fan of slightly calmer female fronted melodic rock. More info at: www.tonirowland.com and www.myspace.com/tonirowland
(Points: 8.3 out of 10)
CLARICE 'IN THIS ORDER' (INDEPENDENT)
The German band CLARICE is actually formed around FRANCESCO FERRERI, who is singing, playing guitar, keys and bass, besides writing each of the 11 included songs on the first CD 'In this order'. He got a little help on additional keys and drums, but basically is doing everything on his own, which after listening to the songs still sounds like a full band project. Francesco can sing quite well, while actually the music sounds quite huge, especially for an independent release it just smells like a major label release. Combining elements of HIM ish Gothic Rock/Metal with Progressive/Power Metal of the Italian kind (VISION DIVINE) is giving CLARICE a slight own style. For example opener "Voided minds" is a bit HIM orientated, but the chorus of following song "Beautyfalse friend" is pure VISION DIVINE and so it goes on throughout the CD, with here and there some excellent melodic choruses ("Never too late"). This one really caught me by surprise as it sounds remarkably impressive and should be checked out asap if you want to hear how a mix between HIM and VISION DIVINE sounds like at: www.myspace.com/clariceband and e-mail at: clarice.band@yahoo.com
(Points: 8.4 out of 10)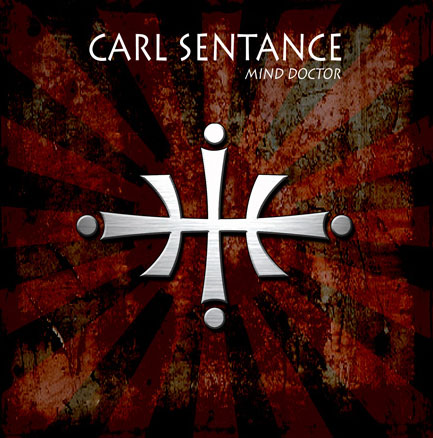 CARL SENTANCE 'MIND DOCTOR' (INDEPENDENT)
This release almost went completely unnoticed, as it was released already some time ago, but it finally reached us after all and I am glad it did, because CARL SENTANCE is perhaps one of the greatest undiscovered lead singers in the UK. He recorded albums in the past with PERSIAN RISK and KROKUS and more recently toured with DON AIREY, who is also a guest on the first solo-album of Carl. The album 'Mind doctor' also features THUNDER members CHRIS CHILDS on bass and HARRY JAMES on drums, while Carl himself plays guitar and of course sings all 12 tunes. The start is excellent with the uptempo melodic rocker "Rain", a very catchy tune with lovely melodic guitarwork and of course Carl's excellent singing. It's almost unbelievable this guy has not sang on 20+ albums in his 25+ year career, because he has such a great voice. Anyway, the music is a mixture of 80s Melodic Rockers/Ballads, quite a lot groovy bluesy Hardrock with a THUNDER touch and a little KROKUS/DIRTY LOOKS/AC/DC here and there ("Girl's got fire" and "Old school"). Other highlights besides the opener are the wonderful semi melodic rockballads "Believe" and "Don't walk away" and the uptempo melodic rockers "Revolution" and "I want your name". Be sure also not to miss the solo-album of Carl, more info at: www.carlsentance.com and e-mail him at: carlos@carlsentance.com
(Points: 8.4 out of 10)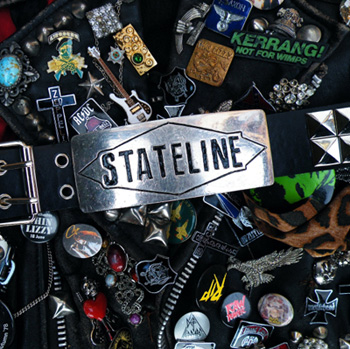 STATELINE 'STATELINE' (AOR FM RECORDS)
AOR FM RECORDS once again comes up with a very interesting release that is featuring 80s material completely dusted off from the shelves and making it sound better than ever. This time it is a CD release filled with 11 tracks and a bonus video from a band called STATELINE, a UK based band from the late 80s whom recorded a single and a bunch of demos that have now been completely remastered and put out on CD by AOR FM RECORDS. The music is as expected pure 80s high quality Melodic Hardrock that sounds a bit American (DANGER DANGER/80s BON JOVI/SURGIN'), but also a lot like the British bands at that time, thinking of PRAYING MANTIS, BLUE BLUD, STRATUS, EXCALIBUR, TOBRUK and such. STATELINE were one more UK band that could have become bigger if they just had that lucky match with a label back in 1989, but that never happened and so now 20 years later finally a CD filled with material of the band is released. Including such great uptempo Melodic Rockers like "Searchin'", "Emergency", "Love don't go" (BON JOVI circa their debut), "Borderline" (AOR keys and hooks here) and "Young, wild and dangerous" as well as the lovely Melodic Rockballad "Forever". The artwork and liner notes are in good shape on this release and for collectors of classic rare 80s Melodic Rock a real gem to check out for sure! Another great job done by one of the rising new re-issue labels in the Melodic Rockfield, check out all info on STATELINE at: www.aor-fm.com
(Points: 8.5 out of 10)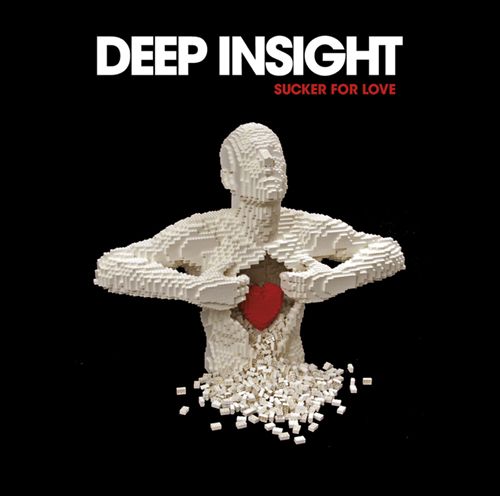 DEEP INSIGHT 'SUCKER FOR LOVE' (HMC WARNER MUSIC FINLAND)
The Finnish band DEEP INSIGHT was formed 7 years ago and although 'Sucker for love' is already their fifth CD, this is my first introduction to the band. They are quite popular in their homeland Finland and also their new album 'Sucker for love' has hit the charts over there. Musically DEEP INSIGHT is playing catchy Melodic Poprock that sounds like a cross between SUNRISE AVENUE, THE RASMUS, American Emo-Powerpop a la THE CLICK FIVE/BOWLING FOR SOUP and British Modern Rock a la THE KILLERS/KAISER CHIEFS. A song like opener "Let me go!" could be a huge European hit as it is a short super catchy uptempo rocker that has basically all the ingredients in sounding both modern and retro, while the chorus is radio-ready! But also most of the other songs on the band's new CD could all become big hits, such as "Dangerous", "Rock with my band" (an anthem that sounds like 1960s Bubblegum Garage Rock (THE HOLLIES) in an early 1980s Poprock jacket (THE OUTFIELD) being worn by a bunch of teenagers in the 2000s (THE CLICK FIVE!) and "Every minute, every second". The album is a deadringer for fans of the first classic THE CLICK FIVE album, but basically anyone into catchy Melodic Powerpoprock is gonna love this record a lot! More info at: http://www.deepinsight.net and www.myspace.com/deepinsight
(Points: 8.6 out of 10)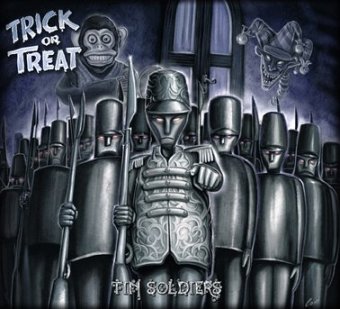 TRICK OR TREAT 'TIN SOLDIERS' (VALERY RECORDS)
'Tin soldiers' is the 2nd album of the Italian band TRICK OR TREAT and this could well become one of 2009's Melodic (Power) Metal highlights! The new album of this upcoming new band features on 3 songs the amazing vocals of 2 of the finest European Power Metal vocalists ever (MICHELE LUPPI – ex-VISION DIVINE and MICHAEL KISKE – ex-HELLOWEEN). Nevertheless, the band's own lead singer (ALLE) also sounds quite superb actually, but still Michael and Michele are shining as always on their 3 tunes, which are the midtempo Melodic Rocker "Take your chance" and the semi Melodic Rockballads "Hello Moon" and "Tears against your smile". Funnily is the fact that these 3 tunes are more calmer Melodic Rock based, while most of the rest of the CD is fast uptempo Melodic Power Metal a la 80s HELLOWEEN/VISION DIVINE, such as "Paper dragon", "Freedom" "Final destination" and "Elevator to the sky", all sounding pretty good and thanks to Alle's vocals also a must-hear for fans of fast catchy uptempo Melodic European Power Metal. Check out all info at: www.trickortreatband.com and www.myspace.com/trickortreatband
(Points: 8.7 out of 10)
LUST UNDER VIRGO 'BOTH SIDES OF THE DIME' (HARDCUTE ROCK CONNECTION)
LUST UNDER VIRGO is a Glamrockband from Italy with a sound not too far away from bands like FASTER PUSSYCAT and especially HANOI ROCKS. The band is basically a one-man show, as IZZY LUST has done almost everything on his own, except for the drums. Main issue is that his vocalwork is not really strong enough to make a big impression. 14 songs are on the CD and although fans of CRUE, POISON, PRETTY BOY FLOYD, HANOI ROCKS, T-REX will find in each song something of interest, I think that LUST UNDER VIRGO would be better off with a real lead singer, because now they will not step out of the crowd with this release. Nevertheless, Glamfans will of course be interested to check this out at: www.lustundervirgo.com and e-mail at: info@lustundervirgo.com
(Points: 7.5 out of 10)
SANCTION X 'THE LAST DAY' (METAL HEAVEN/ROUGH TRADE)
SANCTION X is a new band formed by a bunch of German veterans, such as guitarist ROBBY BOBEL (FRONTLINE, TALON, EVIDENCE ONE), drummer PETER LANGER (STORMWITCH) and vocalist EDDY PADUCH (INFINITY'S CALL, STONEFIELD, D.T.F.). The band's first CD 'The last day' is filled with high quality Melodic Metal in typical German tradition, with top-notch guitarwork and strong vocalwork. VICTORY comes to mind more than a few times and also some other comparisons can be made, mainly the German Melodic Metalbands. Still with songs like "When fire will touch the night", "Eyes of a stranger", "Alone again" and "Feelings came to me" we are pleased with some really nice catchy tunes. Recommended to check out if you're into no-nonsense German Melodic Metal, more info at: www.sanction-x.com
(Points: 8.3 out of 10)
SHORTINO 'CHASING MY DREAM' (METAL HEAVEN/ROUGH TRADE)
PAUL SHORTINO is a legend. His voice never seems to change and comes across like a mix between DAVID COVERDALE in his 1980s days and DAVE MENIKETTI. Musically he also plays a mix between Bluesrock and Melodic Hardrock, not that far away from WHITESNAKE and Y&T actually. Also his new album 'Chasing my dream' is going into the direction we have known Paul for on all the records he sang on the past 25 years. Somehow I am still waiting for official re-issues of the ROUGH CUTT records, because that was Paul at his very best. Nevertheless, his new album also still shows Paul can sing like only the best are able to do. The music is a mix of Heavy Bluesrock and Melodic Hardrock, with songs penned by MAD MAX and JADED HEART members, whom are also playing on the album. The BONFIRE cover "Take my heart and run" is nicely done, but I rather prefer original material and I am quite sure fans of Pauls's amazing voice will enjoy this new release a lot!
(Points: 8.3 out of 10)
NO NAME '20 CANDLES' (MUSEA RECORDS)
The musicscene is very small in Luxemburg and one of the best bands ever is NO NAME. This band released 4 albums between their formation in the early 1990s and 2006. After 2006's '4' it became quiet until now a best of the band is released. Hopefully this does not mark the end of this excellent band, because their Melodic Neo-Progressive Rock easily touches the likes of ARENA, PENDRAGON, IQ, PALLAS, 80s MARILLION and such. This 'new' CD contains 10 re-recorded NO NAME tunes as well as new unreleased tracks. When listening to opener "First night" it becomes clear this band could have easily become huge, because this first song alone is really perfect Melodic Neo-Progressive Rock. And so it goes on throughout the rest of the CD, with many excellent compositions of this underrated Neo-Progband from Luxemburg. Check out all info on them at: www.noname.lu
(Points: 8.4 out of 10)
PEGATAUR 'THE ETERNAL FLIGHT' (FORONCE RECORDS/TSM PROMOTIONS)
PEGATAUR is a band formed around 2 musicians whom deliver with their CD "Eternal flight' a nice instrumental piece that combines in fluences of all sorts of music styles, ranging from Classic Rock to Doom Metal riffs and then a groovy/funky riff here and there, it's all there. For instrumental freaks a must-have as these talented musicians clearly show their skills on this CD. More info at: www.thepegataur.com
(Points: 8.0 out of 10)
BALTIMOORE 'QUICK FIX' (ARFM SALES/CARGO/TSM PROMOTIONS)
The Swedish band BALTIMOORE is unstoppable and somewhere I lost the count after 20 years, but happily the infosheet mentions that 'Quick fix' is the band's 11th album. Musically nothing has changed through the years and they once again deliver high quality Bluesy Melodic Hardrock that sounds like RAINBOW meets WHITESNAKE, with a lot of groovy rhythms, but also some very strong melodies here and there, such as in opener "I'm all about me". Maybe nothing new compared to their earlier released, BALTIMOORE definitely shows they are still a band one can easily check out. More info at: www.baltimoore.net
(Points: 8.2 out of 10)
MOON BIRD 'HUMANS' (TSM PROMOTIONS)
MOON BIRD is a project formed around multi-instrumentalist JAMES KWIECINSKI. He plays his instruments quite well, which can be heard on the 19 included tracks on his new CD 'Humans'. Sadly his vocals are not really impressive, sorta a let-down, although like mentioned before instrumental it is all in good shape here. He is accompanied on the CD by an other multi-instrumentalist called DARYL LYNCH and the 2 deliver a nice piece of work, although like mentioned, vocally there needs to be made some improvement on a future record. More info at: www.moonbirdmusic.com
(Points: 7.5 out of 10)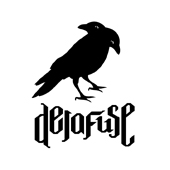 DEJAFUSE 'DEJAFUSE' (REFERENCE RECORDS/PIMP/ROUGH TRADE)
Female singer NIENKE DE JONG left the Gothic Metalband AUTUMN last year and although this was not really good news back then, both AUTUMN and Nienke have released new material and both have impressed a lot. AUTUMN with a new female singer released a great new album a few months ago, while Nienke now has released a new CD with her new band DEJAFUSE, which she has formed together with ex-members of NEMESIS, FIREBIRD and SPIRITUAL BEGGARS, as well as guitarist/producer Arno Krabman. The debut CD sounds quite huge and really rocks from start to finish. There is not a single reference to the music of AUTUMN here, because this is pure Rock and Roll from opener "2 faced" to the final track "Continuum". Of course the average listener in Holland will compare it to ANOUK, but the music rocks much harder, the vocals of Nienke are much better and the songs are really superstrong. Uptempo rockers like "Wrapture", "Wake" and "Exploring" and a midtempo piece like "State of being" are basically really excellent tunes, a must-have for the fans of raw loud Rock and Roll with still memorable catchy melodies, not that far away from bands like CHEETAH, ROCK GODDESS, GIRLSCHOOL, HEADPINS and even THE DONNAS/THE RIPLETS a bit. Check out this great new Dutch female fronted band with the ex-AUTUMN lead singer at: www.dejafuse.com
(Points: 8.5 out of 10)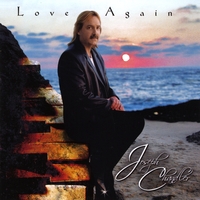 JOSEPH CHANDLER 'LOVE AGAIN' (PANAMA RECORDS)
Now I am not sure if JOSEPH CHANDLER is the same singer/songwriter as JOE CHANDLER, an AOR musician we reviewed 10 years ago, but anyway, this JOSEPH CHANDLER from California has just released a full-length CD, which musically is pure AOR, although very balladish, not far away from the 80s JOURNEY/STEVE PERRY/DENNIS DEYOUNG ballads. 10 songs are included and AOR is the style here, sometimes also reminding of 80s RICK CUA, SWEET COMFORT BAND, ALLIES, BROTHER BROTHER, HALO, WHITE HEART and such… Opener "I will be" is a pure JOURNEY/STEVE PERRY AOR Ballad, including excellent vocalwork and wonderful guitar melodies. Joseph has a truly wonderful voice and most of the material is written around his voice, so mostly pure ballads with a lot of keyboards, in a very 80s AOR JOURNEY balladstyle, that's what you get here. In fact, this could have been a STEVE PERRY album, although vocally Joseph is singing in a somewhat lower register. The album could have used some uptempo rockers, because so many ballads are featured here, but still they are all of a high level and with a midtempo AOR tune like "Hold me" and "Bad move", JOSEPH CHANDLER even moves into a lovely Classic 80s AOR style (also reminding of the first HUGO, STREET TALK besides JOURNEY). Concluded, Joseph has understood the message how to record a pure AOR CD, which he has done very well, clearly influenced by the famous JOURNEY arrangements and melodies to make it all sound perfect. Despite the miss of uptempo rockers (except "One moment" which is very much sounding like JOURNEY circa 'Raised on radio'), still this CD is really recommended to check out as the vocals, melodies and pure 80s keyboard driven AOR ballad material is of a very high level, not heard much these days from an independent recording musician. Check out his site at: www.JosephChandlerMusic.com
(Points: 8.4 out of 10)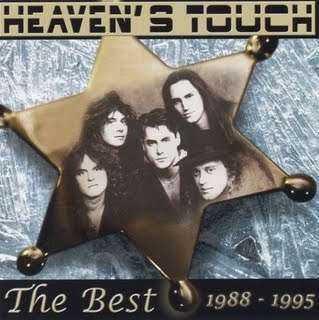 HEAVEN'S TOUCH 'THE BEST - 1988-1995' (FORKATE/ROCK ROYCE)
Now we're talking... This is really nostalgic for me personally, because it must have been 1996 or 1997, before internet took over the world and AOR and Melodic Rock was almost invisible. Nevertheless, there were still all over the world people involved in this musicgenre, either fans or musicians, but also people writing about it. Strutter'zine was already a few years existing as a fanzine and I was very keen on finding out about all these rare impossible-to-get-pre-internet bands. Somehow through another great rare AOR band from France (JANNYLEE) I found out about HEAVEN'S TOUCH from Italy. Remember that this was the time when corresponding was very hard and it all came down to local post to deliver handwritten letters to the addressee. Anyway, tracked them down and they sent a demo tape 'Just...ice', which arrived on a rather hot day in July 1996 or 1997. Listened to the tape and was very impressed what I heard. Back then only 4 labels were active in the AOR/Melodic Rockfield (ESCAPE, LONG ISLAND, MTM and NOW AND THEN), but none of them ever signed this band, despite I put effort in raving about the tape and interviewing HEAVEN'S TOUCH. It was actually already too late, as the band had already given up the ghost by 1997, but the demo got that big review more than 12 years ago and although I never heard anything of them after it's release, now in 2009 out of nowhere a CD pops up with all of their recorded material. So here we are looking at something that me personally puts a smile on my face, as I remember well playing this tape over and over again in the mid 1990s. Songs like "Screamin for you", "Desire" (an AMAZING tune, so incredibly catchy, by far the best they ever did, should have been huge!), "To much love to love you" (a lovely ballad), "Shoot me a bang" and from their earlier demo "Another kind of love" and "Next stop is paradise" are really excellent classic 80s type of AOR/Melodic Rocksongs that sounded like the perfect mix between DANGER DANGER, PROPHET and FIREHOUSE. Be sure not to miss this release, also due to the fact it has similarities to Strutter'zine's past. More at: http://www.myspace.com/heavenstouchband and http://www.rockroyce.it The CD is available through the HEAVEN'S TOUCH website, while you can also contact WALTER@NORESPECT.IT and WALTERBASTIANEL@TELE2.IT whom both are helping to sell this CD. All benefits by the way, really each dollar made with this CD, it will all go to a good cause, so be sure to buy this excellent CD asap!
(Points: 8.8 out of 10)
ALEX FALCONE 'APHASIA' (ROCK ROYCE RECORDS)
If you have names like DOUGIE WHITE, JAMES CHRISTIAN and KEE MARCELLO guesting on your solo-album, then you have definitely something interesting to offer. ALEX FALCONE is a keyboardplayer from Italy, who became well-known in Strutter'zine as being part of one of Italian's finest Melodic Rockbands ever: HEAVEN'S TOUCH. That band did not release a CD during it's existence, only a couple of awesome demos. However, they recently released a CD after all, review elsewhere, so justice after all, because the band split up somewhere in the mid 90s and this 'new' CD is actually a collection of their past work, because the members went their own way and so here is the first solo-CD of ALEX FALCONE, the keyboardplayer who also sings here and there on the CD. Alex also has a brother called ARTHUR FALCONE, who is a guitarist and released an album many moons agao, also review by us in the 1990s. Anyway, Alex' CD features 12 Classic Hardrock inspired tunes, with a lot of RAINBOW influences. The songs that feature James and Dougie on lead vocals are by far the most interesting tracks. It's not as catchy as the melodic rock of HEAVEN'S TOUCH, but fans of DOUGIE WHITE and JAMES CHRISTIAN will absolutely love the tracks that feature them on vocals. A nice melodic rock/classic hardrock album, really recommended to check out at: www.rockroyce.com and e-mail at: agenzia@rockroyce.it
(Points: 8.2 out of 10)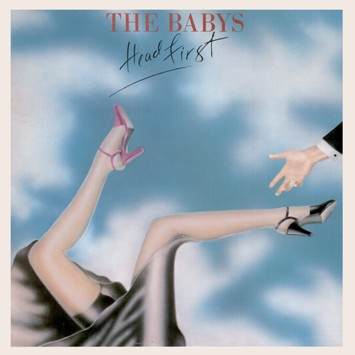 THE BABYS 'HEAD FIRST' (ROCK CANDY RECORDS)
More than 30 years ago a small band from London, England had their fifteen minutes of fame when the single "Isn't It Time" from their 2nd album ended up being a huge hit worldwide and each of it's members suddenly had a bright future ahead of them. Now looking back THE BABYS were one of the most important Melodic Rockbands from the 1970s that paved the way for especially JOHN WAITE and JONATHAN CAIN to become superstars in the 1980s. THE BABYS' first 2 albums however saw the band playing a typical British Heavy Bluesrockstyle a la BAD COMPANY/FREE, yet thanks to the amazing vocals of singer JOHN WAITE, they sounded a little different and with the release of their 3rd album 'Head first' they went into a slightly different direction. They sorta Americanised their sound from that album on, going for a sensational AOR direction that would eventually rank them next to JOURNEY, BOSTON, FOREIGNER and such. 'Head first' was the album that saw the band changing their sound to a more melodic hookladen AOR sound, which gave them one of the biggest hits of the 1970s, namely "Every Time I Think Of You". This song has gone into Platinum Classic Popmusic Heaven, especially here in The Netherlands, where the song is ranked among the 100 greatest songs of all times! Anyway, now 31 years later the original LP has been re-issued onto CD by ROCK CANDY RECORDS, whom did a wonderful job here as always. Remastering and loaded with liner notes and pictures of THE BABYS inside the CD Booklet, this is a CD to really pick-up if you want to check out this highly underrated band, because they had so much more to offer on their albums besides the 2 well-known hits "Every Time I Think Of You" and "Isn't It Time". 'Head first' rocked a little harder and straight-forward than their first 2 Bluesrockalbums and their following 2 AOR releases. Recorded in Toronto with BOB EZRIN (KISS, ALICE COOPER, PINK FLOYD and produced by RON NEVISON (SURVIVOR, HEART, LED ZEPPELIN, BAD COMPANY), the album sounded huge at the time and still does. Songs like the rough uptempo Heavy Rockers "Love Don't Prove I'm Right", "White Lightning", "Run To Mexico" and "Head First" as well as the wonderful twin-guitar led THIN LIZZY style of the closing semi rocker "California" marked the classic THE BABYS sound. Some might call this album the band's finest, but when JONATHAN CAIN joined the band on keyboards for the final 2 albums, also re-issued by ROCK CANDY RECORDS, the band jumped to a perfect AOR sound that saw them delivering a lot more Classic tunes. More info at: www.rockcandyrecords.com
(Points: 8.5 out of 10)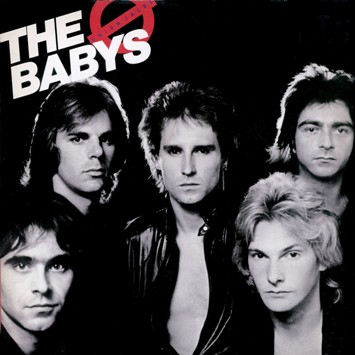 THE BABYS 'UNION JACKS' (ROCK CANDY RECORDS)
Later finding his fame and fortune with JOURNEY, Keyboardplayer JONATHAN CAIN started his carreer (not counting his own JONATHAN CAIN BAND album from a few years earlier) in THE BABYS on the 4th and 5th album, both re-issued now onto CD by ROCK CANDY RECORDS. Originally released back in 1980 and produced by KEITH OLSEN (FOREIGNER, PREVIEW, RICK SPRINGFIELD, SCORPIONS, WHITESNAKE, FLEETWOOD MAC...), this album saw the band moving into AOR territory a la FOREIGNER. Also bassist Ricky Phillips (a future member of BAD ENGLISH, STYX and COVERDALE PAGE) joined THE BABYS and so the band had for 2 albums, both released in 1980, their strongest line-up that produced a bunch of killer AOR tunes. Both albums have been re-issued onto CD by ROCK CANDY RECORDS and both come with extensive liner notes and pics, while the sound quality is superior thanks to a wonderful remastering job. On 'Union Jacks' songs like "Back On My Feet Again", "True Love True Confession", "Midnight Rendezvous" and "Turn Around In Tokyo" are the AOR Classics and it's great to see also this album has now been re-issued in Europe. More info at: www.rockcandyrecords.com
(Points: 8.7 out of 10)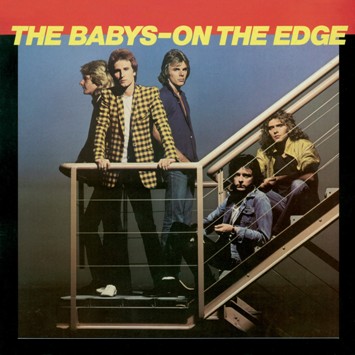 THE BABYS 'ON THE EDGE' (ROCK CANDY RECORDS)
Also the final album of THE BABYS 'On The Edge', their fifth one was a real AOR killer record, produced once again by KEITH OLSEN (FOREIGNER, PREVIEW, RICK SPRINGFIELD, SCORPIONS, WHITESNAKE, FLEETWOOD MAC...). Although the hits were not charting as high as the band's earlier singles, the songs were top-class, such as "Turn And Walk Away", "Sweet 17", "She's My Girl", "Downtown" and closing track "Love Won't Wait". AOR and rocking at it's best and perhaps maybe 'On the edge' was their finest moment. It didn't matter that much however, because JOHN WAITE would start a successful solo career, reaching the top of the US Billboard Charts both solo and with BAD ENGLISH, while JONATHAN CAIN joined JOURNEY to co-wrote some of their finest material and rising up to superstardom in the USA and also ended up with JOHN WAITE one more time in BAD ENGLISH a decade later together with the other THE BABYS member RICKY PHILIPS. Anyway, here it all started for Jonathan and John, because THE BABYS was their starting point and now their 3 final releases have been re-issued onto CD by ROCK CANDY RECORDS, whom gave it an excellent remastering, making these true winners, while the music itself showed how good this band was back in the day. More info at: www.rockcandyrecords.com
(Points: 9.0 out of 10)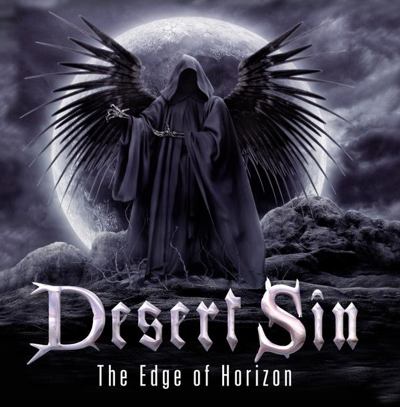 DESERT SIN 'THE EDGE OF HORIZON' (PURE STEEL RECORDS)
DESERT SIN is a band from Austria formed almost 10 years ago. They have already released a few albums during the 2000s and are now releasing their 3rd CD 'The edge of horizon' on PURE STEEL RECORDS. Without a doubt, this must be their strongest effort, because it sounds very impressive. It is pure Melodic Metal in typical German style, sounding like a rawer (vocally) version of PRIMAL FEAR and EDGUY, with some Progressive Metal touches here and there, although some songs can also be classified as pure US Power Metal a la JAG PANZER, ICED EARTH and such, which can best be heard in the song "Heal my soul". So it is a mix of a few pure True Metal styles and I really recommend fans of mentioned bands to check out this band at: http://www.myspace.com/desertsinband and http://www.desertsin.net/
(Points: 8.5 out of 10)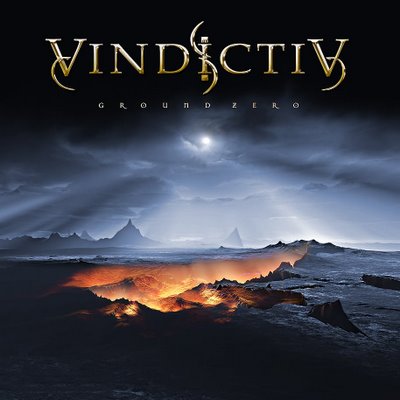 VINDICTIV 'GROUND ZERO' (ESCAPE MUSIC)
When the name GORAN EDMAN pops up on a new release I am always looking forward to hear and review the CD, because this singer is one of the best Swedish singers ever. Now he has also sang on the 2nd album of the Swedish band VINDICTIV. Last year this band released it's debut on ESCAPE MUSIC, which we also reviewed and on which Goran also sang, but somehow my memory does not serve me well this evening, as I can't seem to remember that album. Anyway, 'Ground zero' is the new record, which musically is filled with high class Melodic Progressive Metal, not too far away from SEVENTH WONDER, ASTRA, AVENT, SYMPHONY X, PAGAN'S MIND, MIND'S EYE and you name it further. VINDICTIV easily will find it's way to the fans of this genre, because also their new CD is filled with the same high quality as mentioned bands, so songs loaded with melodies all over the place, be that in the vocal department or in the instrumental passages. DREAM THEATER are the fathers of the genre, but somehow their children seem to grow faster and at times easily beat the legends, such can be heard be on this album and especially on tracks like "Reach out" (a bit MASTERPLANish, also thanks to the vocals of guest singer OLIVER HARTMANN, who sings on 3 tracks here), "Venom" (guest vocals by MARK BOALS), "Tweedledum and tweedledee", "Overshoot day" and "Martha's song". Highly recommended album, more info at: www.vindictiv.com
(Points: 8.6 out of 10)
LARRY BREWER 'LUCKY EVER AFTER' (SOLARFIRE MUSIC)
Singer/songwriter LARRY BREWER is coming out of Mississippi, USA and he was once a member of the band THE WINDOWS. That AOR band recently received a review from our side, because their excellent one-off album from 20+ years ago was re-issued onto CD. On Larry's solo-album 'Lucky ever after' we can hear a more laid-back Midwestern traditional American Pop/Rocksound that goes more into the style of JOHN COUGAR, although here and there we can also hear some catchy uptempo Powerpop/Poprock like "Little Miss understood" and "Miss you now" that go into the direction of BRYAN ADAMS and DANNY WILDE. However AOR can sadly not be heard here, therefore you have to check out the awesome THE WINDOWS release. More info on this solo-CD of LARRY BREWER at: www.larrybrewer.biz
(Points: 8.0 out of 10)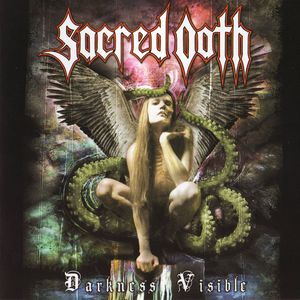 SACRED OATH 'SACRED OATH' (ANGEL THORNE MUSIC/CHIPSTER PR)
I guess everyone have seen THE STORY OF ANVIL movie by now. Well, the legendary US band SACRED OATH seem to be the American answer to ANVIL, both musically and the struggling for success, although big difference is that SACRED OATH were active during the 1980s and released back then only 1 album (re-issued on CD a few years ago). However they reformed in 2007, released a new album titled 'Darkness visible' and played at a huge German Metal festival. Musically they kept true to their original True Metal style and now in 2009 a new album has appeared. However, just like ANVIL, also SACRED OATH now finally in 2009 (25 years after their original formation in 1985) is leaving the underground cult following to bigger masses, partly thanks to their feature on MTV HEADBANGER'S BALL of a video they shot as well as interviewing the band. After that they started to pop everywhere across the USA in magazines, on radio and on Internet sites like ITUNES (where they were picked download of the week in April, which gave them over 300,000 downloads of first single "Counting zeros") and AOL MUSIC. Anyway, musically also the new same titled album is containing pure 80s US Metal, however it now all sounds so much bigger and sensational than before. Highlights are the wonderful midtempo Melodic Metal song "Counting zeros" that is in a pure CRIMSON GLORY/ONWARD/SYRUS style, "Voodoo dolls" (hello 80s US Power Metal!), "High and mighty" and the wonderful epic "What the dark will undo". Be sure not to miss out this fantastic True Metal release, which breathes out 80s US Power Metal at it's best, with vocals that go up pretty high here and there (80s QUEENSRYCHE/CRIMSON GLORY), but also sounds raw sometimes (a la ICED EARTH), so quite diverse actually. More info at: www.sacredoath.net and www.angelthorne.com
(Points: 8.7 out of 10)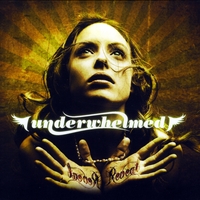 UNDERWHELMED 'REVEAL' (PROBLEMATIC RECORDS)
The band UNDERWHELMED is coming out of Brooklyn, New York and their new album 'Reveal' is pretty much a typical modern day American Rockalbum. To call them a NICKELBACK clone would be a little too easy, because they have much more to offer. The album starts quite sensational actually with the 2 catchy uptempo melodic rockers "Freak (Like me)" and "Angel". The following songs are slower and really go heavily in the NICKELBACK meets DAUGHTRY meets 3 DOORS DOWN style, but still of a high quality and radio-ready for the American public. Personally I would have preferred some more uptempo material like those great first 2 songs, but later on the CD the uptempo rockers "Washed away", "Reachind" and "Leave it all behind" should also be mentioned. NICKELBACK fans will love this CD surely and Melodic Rockfans really need to check out the first 2 and the last couple of songs here, because these are true winners and even highly recommended to fans of THE RASMUS, LOVEX and such… The CD sounds huge and could have been a major label release, especially in the USA where this kind of modern melodic rock is very trendy. Check out the band's website at: www.underwhelmednyc.com and www.myspace.com/underwhelmednyc
(Points: 8.4 out of 10)
(All reviews by Gabor Kleinbloesem except where noted)