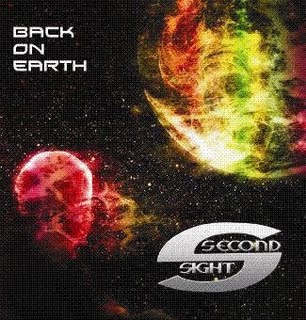 SECOND SIGHT 'BACK ON EARTH' (GRAYHOUND RECORDS)
The Italian band SECOND SIGHT sent me a 5-tracks counting CD they recorded with the help of various guest lead singers, because they do not have a lead vocalist in their line-up. Instrumental it does sound quite well, thanks to the bandmembers Gianluca Festinese (Bass), Francesco Di Battista (Drums), Pier Mazzini (Keyboards) and Andrea Maddalone (Guitars) as well as some guest appearances (including MARKO PAVIC playing some awesome guitarsolo's), but vocally it is interesting too. Opener "Back in your heart" is an ok song with not such strong vocalwork, but next song "Talk to me" has definitely got it all. This catchy 80s inspired uptempo Melodic AOR Rocker features superb vocalwork of ROBERTO TIRANTI (LABYRINTH/VISION DIVINE) and lovely guitarwork, a perfect winner sounding like early JADED HEART and from start to finish a sensational tune! "Your eyes" follows and features another great singer, namely MARC FARRANO (known as singer of the excellent AOR band), while the song has a 1991 HAREM SCAREM meets JEFF SCOTT SOTO 'Prism' kinda midtempo AOR vibe, so another wonderful tune to check out. Track number 4 is the uptempo "Heart of stone" which is another sensational tune with vocals of Marc, reminding of early 90s TALISMAN, STEELHOUSE LANE and such pure classic stuff. Closing track is "Sign of the times", a lovely uptempo AOR rocker with superb vocalwork of a new Italian singer called Gabriele Gozzi who has been taught by the best Italian singer ever (MICHELE LUPPI, ex-VISION DIVINE). I am quite sure Gabriele will soon be picked up to sing a full-CD as he can deliver the same range as Michele, so fingers crossed for more material with him singing on it. Despite a slightly weak opener, the other 4 songs are pure Melodic Rockheaven! Make sure not to miss this awesome mini-CD of SECOND SIGHT! More info at: www.myspace.com/secondsightproject and e-mail at: info@secondsightproject.eu
(Points: 8.7 out of 10)
THE TEA CLUB 'GENERAL WINTERS SECRET MUSEUM' (INDEPENDENT)
THE TEA CLUB is a band from New Jersey formed in 2003 and now releasing their debut album. Musically they have nothing to do with classic 80s New Jersey Melodic Rock or the current Emo/Punkpop trend in the USA. Nope, these guys and a girl are playing Progressive Rock with influences from YES, KING CRIMSON and THE BEATLES. Indeed, the CD sounds very original actually, really retro sorta 1970s Progressive Rock with a slight modern touch. 9 songs are included and for the more open-minded progrockfan this is a highly recommended piece, as the band does not sound dated at all, but instead sound like a modern version of KING CRIMSON. The songs do not contain the long instrumental passages, but are featuring an extraordinary vocalstyle (a la COHEED AND CAMBRIA). Fans of that band might wanna check out THE TEA CLUB, although it has nothing to do with Metal, because this CD is from start to finish pure Progressive Rock, yet with a modern approach. FLAMBROUGH HEAD and PARALLEL OR 90 DEGREES or even SPOCK'S BEARD are perhaps better comparisons to make. Check it out for yourself at: www.theteaclub.net and e-mail them at: the_tea_club@yahoo.com
(Points: 8.2 out of 10)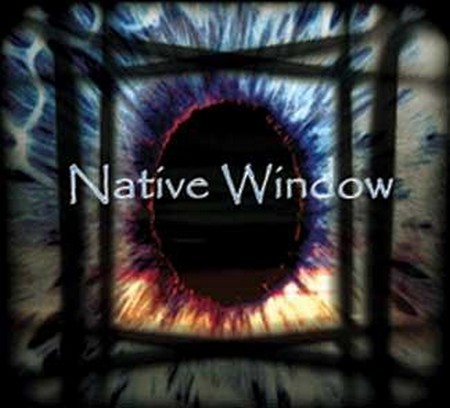 NATIVE WINDOW 'NATIVE WINDOW' (STARCITY RECORDINGS/USA IMPORT)
NATIVE WINDOW is actually KANSAS, yet without main writers STEVE WALSH and KERRY LIVGREN. Steve stated some time ago he would never write a new KANSAS song, something Kerry mentioned more than a decade ago. Kerry left a few decades ago KANSAS and although Steve left the band as well, he returned to KANSAS and continues to tour with the band. However, the 4 remaining members felt they could also write some great material together without Steve or Kerry, carrying the classic KANSAS sound and the result can now be heard on the first release of side-project NATIVE WINDOW. The album has been released on the label of JEFF GLIXMAN, the legendary producer of the KANSAS classic albums from the 70s and many more albums. The label is called STARCITY RECORDS and without a doubt we have a great record here, which of course sounds a lot like KANSAS, yet a bit more AOR polished. BILLY GREER is not only just the bassplayer for KANSAS, but also a superb lead singer, who even sounds better than STEVE WALSH, something which we could already hear on the SEVENTH KEY albums, on which he sang one of the greatest melodic rocksongs of the 2000s decade ("Always from the heart"). Anyway, together with violin player DAVID RAGSDALE, drummer PHIL EHART and guitarist RICHARD WILLIAMS and producer STEVE RAWLS, he wrote and recorded this CD as NATIVE WINDOW. There are some beautiful songs here and there, such as opener "Money", semi-ballad "Surrender" and the excellent midtempo tunes "The way you haunt me" and "Miss me" besides the SEVENTH KEY cover "An ocean away". Like mentioned before, there are clear 70s KANSAS similarities of course, but somehow it also sounds a little different due to the missing of the keys and vocals of STEVE WALSH. This is making the CD definitely very interesting to check and especially AOR/Melodic Rockfans might easily fall in love with this release, because some of the melodies are very nice to listen to. More info at: www.myspace.com/nativewindow
(Points: 8.6 out of 10)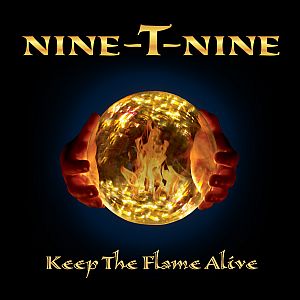 NINE T NINE 'KEEP THE FLAME ALIVE' (WHITEROCK RECORDS)
10 years went by, but now in 2009 the German band NINE T NINE has released it's debut album 'Keep the flame alive'. Based in Hamburg, they have been working hard and now finally the result can be heard on their first CD (not counting their 2004 live CD they released independently). The band is delivering high class pure 1980s AOR/Melodic Rock, very bombastic with catchy hooks, memorable choruses and classic dut-dut keyboards. It sounds a bit like the English AOR (or should I say European 80s AOR), making me think of bands like TOBRUK, FM, ATLANTIC, THE PROMISE, LOST WEEKEND (very much!!!) and such, although American AOR is also to be heard here and there, sometimes even reaching AGENT class and here and there is also reminds me a lot of the LUCIFER'S FRIEND classic 'Sumogrip'! All together, this sounds really great, not only songwise, but also the production is also quite impressive, while singer Sharky isn't bad either, with his very recognizable English type of vocals (a bit raw in places here, very much like the LOST WEEKEND singer!). After a few songs it becomes clear this is indeed like the press info wants us to believe some of the best AOR/Melodic Rock to come out of Germany for over a decade, although countrymen bands FAIR WARNING and FRONTLINE are 2 exceptions, because that incredible high level is unreachable for any band! Anyway, uptempo AOR/Melodic Rockers like "Caught in a trap", "Sandy" (if ASIA would record a pure 1982 ASIA debut sounding tune it would sound like this probably!), "Not easy to forgive", "Light my life", "The way you touched me" and "Faith" are very enjoyable AOR/Melodic Rocksongs and so is each of the 13 included tracks on their debut album. Also nice to mention is the faster catchy uptempo Melodic Heavy Rocker "Sunshine", which just reminds me so much of PRAYING MANTIS, in the end that UK band is probably the best comparison for this NINE T NINE! The band is already working on a new album and no doubt that this album will be praised by any fan of 80s AOR/Melodic Rock out there! More info at: http://www.myspace.com/9t9rocks
(Points: 8.8 out of 10)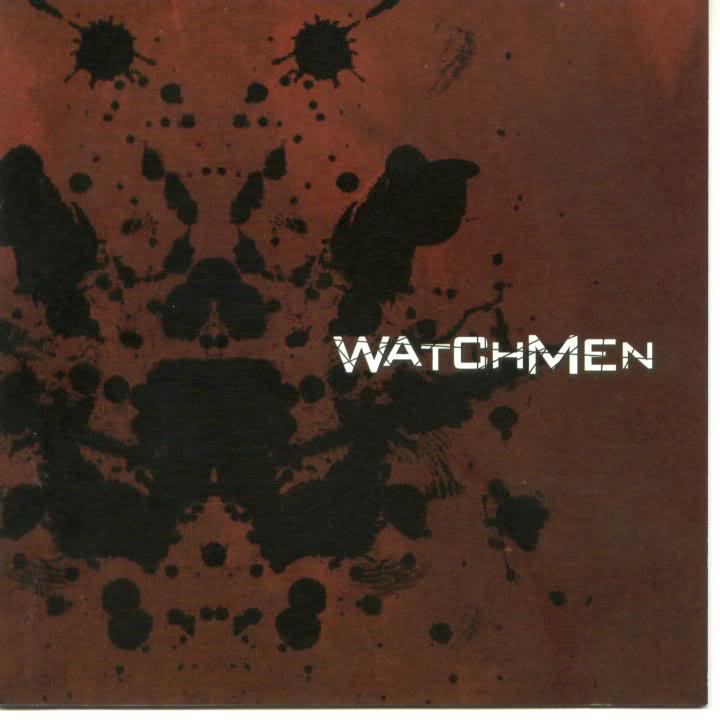 WATCHMEN 'WATCHMEN' (Z RECORDS)
I had already spotted this Argentian band a few years ago when they actually released this album in their home country, but now they have been picked up by Z RECORDS, whom released the album worldwide. Not a bad move, because WATCHMEN is a special band, playing Melodic Hardrock like a cross between WHITESNAKE and RAINBOW. Thanks to a wonderful DAVID COVERDALEish lead singer (Ivan Sencion) and a sensational guitarist (Emmanuel Lopez), this band could become in the near future the Argentian version of GOTTHARD! Although the best songs on their same titled debut CD are very close to classic WHITESNAKE (the excellent semi-ballads "Safe" and "Livin' the heartache") and RAINBOW (the great uptempo rockers "Not enough" and "On the road"), the band deliver it all at a very high level. In the end I can also compare the band's sound to XYZ and GOTTHARD, so by now I think you will understand that this band from Argentina is something worth checking out asap at: www.watchmen.com.ar
(Points: 8.7 out of 10)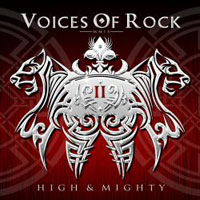 VOICES OF ROCK MMIX 'HIGH AND MIGHTY' (METAL HEAVEN/ROUGH TRADE)
The VOICES OF ROCK project from German producers MICHAEL VOSS (MAD MAX) and CHRIS LAUSSMANN (BONFIRE, JADED HEART) continues with the release of a second CD in the shape of 'High and mighty'. This new record features a whole bunch of fantastic legendary lead singers, whom deliver top-notch performances. Especially the beginning of the album is featuring some excellent Melodic Rock sung by TONY MARTIN, BERT HEERINK, MITCH MALLOY and JOE LYNN TURNER. However towards the end of the CD the songs become a little weaker and the "Maniac" cover is really pointless as this song has been covered a zillion times by now by other Melodic Hardrockbands. Nevertheless, songs like "Shame on you", "Tonight" and "Lay you down to the rest" are top-notch melodic rocksongs, but keep in mind that the CD also contains some average groovy Hardrock material ("Dirty games", "Down the drain" and "Rock me"). Two faces is the name of the game here, but nevertheless with such a list of guest lead vocalists, fans might be very interested in checking out this release.
(Points: 8.1 out of 10)
GLASS WOLFE 'XOTICA' (INDEPENDENT)
GLASS WOLFE is a Californian duo of whom we reviewed a few albums quite some years ago. Now they are back and surprisingly they sound much bigger now, not only thanks to the 2 members of GLASS WOLFE, vocalist MARIA K. GLASS and keyboardplayer PHILIP WOLFE, but this time the band has been helped by a bunch of legendary session musicians. Just a quick look at the list and one starts wondering this is something special, because we have here ALEX MASI, IAIAN ASHLEY HERSEY, HOWIE SIMON, NEIL CITRON, STUART SMITH, RUDY SARZO and CHRIS SLADE amongst others all appearing on 1 or more songs on this new album of GLASS WOLFE. Also musically it seems the band is now going for a somehow more European orientated Melodic Metal direction that sounds like NIGHTWISH from 10 years ago mixed with the artwork of LANA LANE. Vocally it is a little different, because singer Maria has a voice that reminds me a little more of GRACE SLICK, although she and a few guest singers are also going for the Opera Soprano style of high-pitched singing a la early NIGHTWISH. All together this is the band's finest work, maybe hard to compete with all the similar releases done in this genre in Europe, but nevertheless worth checking out at: www.glasswolfe.com
(Points: 8.2 out of 10)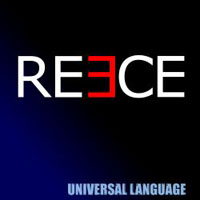 REECE 'UNIVERSAL LANGUAGE' (METAL HEAVEN)
DAVID REECE is a singer, who sang a blue Monday with ACCEPT, with whom he recorded 1 album, although replacing UDO seemed impossible, this was destined to fail. Somehow I never heard anything really good, on which David sang on, because also the STREAM and GYPSY ROSE albums he recorded were not really interesting. Only that early 90s record he did with BANGALORE CHOIR was worth checking out. Now he returns with a new album as REECE, which is a collaboration with ex-UDO guitarist ANDY SUSEMIHL. The result is an o.k. Hardrock affair that sounds like a cross between KROKUS, ACCEPT, SHORTINO and VENGEANCE, with only as highlights the more melodic tunes "Flying close to the flame", "Rescue me", "Flesh and blood" (a little TYKETTOish) and "We were alive". David is a good singer and that can also be heard on this new CD, which is not bad at all and is a quality record (with great musicianship), but still not all the songs make a big impression (especially the weaker first couple of tunes). Nevertheless, if you're a DAVID REECE fan, this is a highly recommended album!
(Points: 8.1 out of 10)
THE PHYSICS 'THE PHYSICS' (KRESCENDO RECORDS)
An untold story dating back to the early 1990s when a band called LIONSHEART released their debut album, of which one of the songs ("Can't believe") made it to heavy MTV video rotation airplay. The success was partly thanks to the band's lead singer STEVE GRIMMETT, because he had sold a million records in the 1980s with his band GRIM REAPER. The Melodic Hardrock of the band was very good, but internally things were not going down well and original members Mark and Steve Owers (twin-brothers) left. Now more than 15 years later, the 2 brothers recorded an album together under the moniker THE PHYSICS. The result is a very strong album that combines the great vocals of singer Steve with the excellent (sensational) guitarwork of brother Mark. Musically it is a very British Hardrock affair, LED ZEPPELIN and WHITESNAKE are combined most of the time, especially during the first couple of songs, but as highlights we can note the uptempo Melodic Rockers "Ghosts", "Call my name" (very strong a la PRAYING MANTIS) and "Time we tried again" (a pure 80s melodic rocker). Highly recommended if you're into that groovy Classic Hardrocksound of the 2 mentioned legendary bands as well as a bit PRAYING MANTIS melodic heavy rock, because THE PHYSICS are only a few seconds away from these 3 bands. More info at: http://www.myspace.com/thepsychics
(Points: 8.3 out of 10)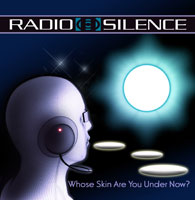 RADIO SILENCE 'WHOSE SKIN ARE YOU UNDER NOW' (ESCAPE MUSIC)
Lead singer of the band RADIO SILENCE is the Manchester/UK born ALISTAIR GORDON, who in the past already achieved a lot of success by releasing solo-albums and singles as well as writing songs and doing backing vocals with a lot of well-known popbands. He started his own band RADIO SILENCE back in the mid 1990s, resulting in the debut CD released back in 1997. Now 12 years later, RADIO SILENCE releases it's 3rd album 'Whose skin are you under now', which is the follow-up to 'Sirens' from 8 years ago. Musically we get to hear 80s influenced Poprock that sounds dangerously close to MR. MISTER, MIKE AND THE MECHANICS and a softer FOREIGNER meets JOHN PARR touch as well. Alistair is a great singer and without a doubt, this CD is a high quality record that could easily find it's way to the Radio, as it sounds really fresh, despite a pure 80s approach. Songs like "Hand to Mouth", "Staring at the sun", "One day at a time", "Heart of hearts" (best song, pure midtempo AOR) and "Shotgun love" are very impressive Melodic Pop/Rock/AOR pieces. Quite a few songs on the album were delivered by outside writers and also a few covers are included (PAUL YOUNG and THE BEATLES), so you have your variety in here definitely. Highly recommended to fans of mentioned bands, then do check out more info on RADIO SILENCE at: http://www.escape-music.com/
(Points: 8.4 out of 10)
AL ATKINS AND NEIL DANIELS 'DAWN OF THE METAL GODS BOOK' (IRON PAGES)
JUDAS PRIEST is not the only band, whom actually had a different lead singer in the early stages of their career, because also AC/DC is a good example of a band with a different singer before becoming really huge (DAVE EVANS in that case). So JUDAS PRIEST has not been fronted by ROB HALFORD right from the beginning, because he joined the band after 1973 (and of course also quit during the 1990s), after the band had already made a household name in the Birmingham (and the rest of the UK) area for 4 years with a singer called AL ATKINS. Anyway, now 36 years later the original PRIEST singer AL ATKINS has written a book about that period (1969-1973), which of course is a must-read for any dedicated JUDAS PRIEST fan. Al actually formed PRIEST in 1969, although they split up the same year, however resurrected in 1970 with then new members KK DOWNING and IAN HILL (only surviving members of the band in today's line-up). Although Al left the band in 1973, he recorded the very first 2 demos of the band and also co-wrote songs that later ended up on the first 2 PRIEST albums. This book tells it all, the true beginning of one of the most influential Metal bands from the UK. 224 pages, Al's story of this interesting period in his life, rare interviews with (ex-) members of PRIEST, exclusive pictures of the early PRIEST period with Al fronting the band and loads more, all packed in this book, written by Al himself together with NEIL DANIELS. In the active years when Al fronted PRIEST, he toured extensively with the band all throughout the UK, but in 1973 left the band. After PRIEST, Al fronted several bands, toured with them, but somehow the 1980s did not saw him touring and recording much. During the 1990s he recorded several solo-albums and in recent years he even started touring again. However, with this book he is looking back at the early years of his career that saw him fronting what would become one of the biggest Metalbands of all times and the remarkable fact that from the first line-up of PRIEST (1969!) nobody is left in the current PRIEST line-up, that alone is making this book even more interesting to read through. It is available through: www.neildaniels.com
(Points: 8.6 out of 10)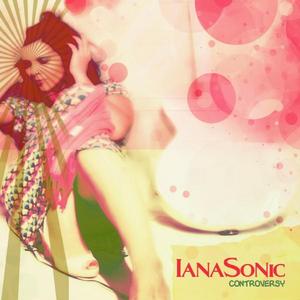 IANASONIC 'CONTROVERSY' (INDEPENDENT)
Here we have a very original band. IANASONIC is coming out of Portugal and their CD 'Controversy' contains sometimes very experimental music, which still sounds very melodic. It combines a lot of different genres, namely Progressive Rock, Ambient, Popmusic and even Metal riffs are thrown together on this CD that reminds me of a mix between EVANESCENCE, THE GATHERING, TERRI NUNN/BERLIN/DALBELLO/LUBA and some Gothic Industrial band from the 1990s (DEUS for example). However, here and there the band also goes ahead in going for a more straightforward catchy uptempo Melodic Poprock approach, such as in the fantastic "Bitter flavour", but also songs like "Unfaithful beliefs", "Five days" and "Love (Can't live without it)" are very catchy and contain super melodic choruses. The female singer (DIANA FREIRE) has a great voice, giving the band really an own identity and all together I think this band might attract a lot of musicfans, because melodies are all over the place here, while the music itself is original enough to not sound for the masses alone. More info at: http://www.myspace.com/ianasonic
(Points: 8.4 out of 10)
EYES ON INFINITY 'FRAILTY' (INDEPENDENT)
New Jersey based band EYES ON INFINITY sent me their new CD 'Frailty', which musically contains slightly experimental Progressive Metal. It does not have the big sound of the major labels, as this a real independent recording. 8 epic tunes are included, which together for once concept. The band's sound is comparable to PAIN OF SALVATION, with some THE GATHERING touches thanks to the female vocals. Shame that female singer SARA LAUREN did not sang all tracks, because she has a pretty good voice. Also 90s QUEENSRYCHE and late 90s FATES WARNING influences can be heard, but like mentioned before the female vocal fronted songs, such as "Three Marys" are showing the best sound of EYES ON INFINITY. Sometimes a bit too experimental, but for the open-minded progmetal fan worth checking out at: www.CDBaby.com/EyesOnInfinity
(Points: 7.9 out of 10)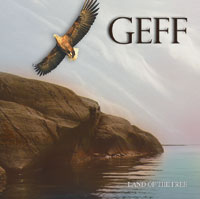 GEFF 'LAND OF THE FREE' (METAL HEAVEN/ROUGH TRADE)
GEFF is a new supergroup formed around a bunch of legendary well-known Swedish musicians whom together recorded an album filled with high class music that combines Progmetal, light Power Metal, RAINBOWish hardrock and epic Classic Melodic Rock like a mix between NARNIA, MALMSTEEN, MADISON and EUROPE, so a pure Swedish affair is what we have here. Thanks to the wonderful vocals of singer GORAN EDMAN, the material is lifted up to a higher level, but also members of MALMSTEEN, HAMMERFALL and SILVER MOUNTAIN and such are making this a very enjoyable typical Swedish melodic metal affair, with as highlights the melodic rocker "Innervations" and the fast uptempo "Land of the free" and "Crusaders". Maybe not original at all and not always sensational (because there are a few fillers here like the childish "Mr. Cain" and "Grey Goo"), still an album to check out for fans of the typical Swedish melodic hardrock/metalsound, but not a must-have at all!
(Points: 8.2 out of 10)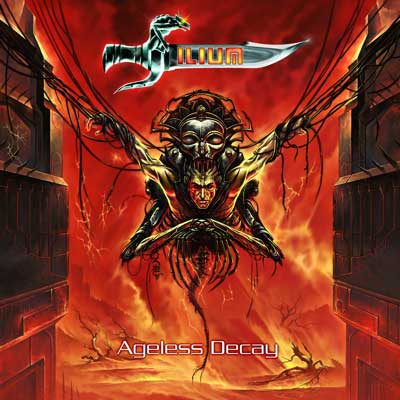 ILIUM 'AGELESS DECAY' (ESCAPE MUSIC)
A rather big surprise to see the Australian Power Metalband ILIUM releasing their new CD on the ESCAPE MUSIC label, because that label used to be only for the AOR and Melodic Rock minded bands. However in recent years Progressive Metal and Hardrock also took it's path to the label and now we welcome a true Power Metal band to the label roster. ILIUM already released 3 albums in the 2000s, but somehow this new album 'Ageless decay' is their finest so far. Maybe thanks to the new lead singer, who happens to be MIKE DIMEO (RIOT, MASTERPLAN) and the help of TOMMY HANSEN (HELLOWEEN) as mixer of the album. It sounds huge and any fan of Classic European Melodic Metal meets 80s US style Melodic Power Metal will love this new ILIUM record. With a slight Progmetal touch as well, this album sounds like a perfect cross between BALANCE OF POWER, OMEN and AXEL RUDI PELL. Highlights are "Hibernal thaw", "Omnipaedia" and the excellent uptempo "The neo-mortician" and "The little witch of Madagascar" as well as "Xerophyte" and "Ageless decay" that both are fast uptempo power metal and definitely the midtempo "Eocene dawning" (a la MYSTIC PROPHECY) should also be mentioned here. This is just great, super high quality Melodic Power Metal, combining the best of all mentioned bands, while the artwork is also beautiful, so thank you ESCAPE MUSIC for one of your first (sensational) Metal releases!
(Points: 8.8 out of 10)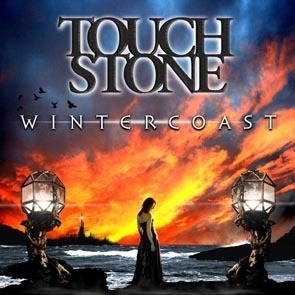 TOUCHSTONE 'WINTERCOAST' (TOUCHSTONE MUSIC)
Wow, this is a big surprise! The UK band TOUCHSTONE released their debut back in 2007, which was already a very strong record, but with their new album 'Wintercoast' they are going for the Gold! From start to finish this is an incredible high quality album, which starts with an intro that features famous Oscar-winning actor JEREMY IRONS as a very special guest performing the prelude narration. What follows is an excellent mixture of Melodic Rock and Progressive/Symphonic Rock that sounds like a mix between LANA LANE, MOSTLY AUTUMN, IT BITES and THRESHOLD! The band features female vocalist KIM SEVIOUR mainly, but also on a few songs male singer (and keyboardplayer) ROB COTTINGHAM, whom together give the TOUCHSTONE a very diverse approach, which is very melodic when singing the harmonies (hence the melodic rock touch). The line-up is filled up by an excellent guitarist called ADAM HODGSON and a solid rhythm section of bassist PAUL MOORGHEN and drummer AL MELVILLE. The album features some pure long epic Progressive Rock anthems (like the 10 minutes counting opener "Wintercoast" and the superb "Line in the sand"), but also more straight-ahead uptempo Melodic Rock, such as the very catchy "Strange days" and also here and there some calmer moments ("Solace"). In the end, this is a very sensational album that will appeal to a lot fans of different genres, because Prog and Melodic Rockfans will be enjoying this CD most definitely. Produced by the band themselves and released on the band's own label, the mixing was done by JOHN MITCHELL (one of the most ambitious prog musicians at the moment, known for KINO, IT BITES, ARENA, FROST, etc.). This CD sounds huge and is as good as or perhaps even better than the regular major label releases. Make sure to check it out asap at: www.touchstonemusic.co.uk
(Points: 8.8 out of 10)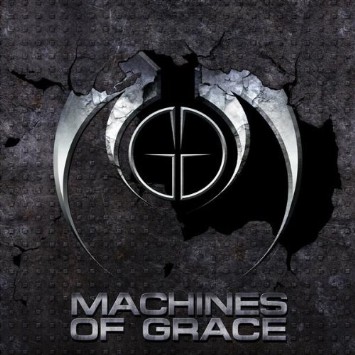 MACHINES OF GRACE 'MACHINES OF GRACE' (INDEPENDENT/CHIPSTER/USA IMPORT)
This is definitely a surprise, because MACHINES OF GRACE is a complete new band formed around lead singer ZAK STEVENS and drummer JEFF PLATE, 2 musicians whom played in such notable Metalbands like SAVATAGE, METAL CHURCH, CIRCLE 2 CIRCLE and TRANS-SIBERIAN ORCHESTRA. Now they joined hands with guitarist MATT LEFF and bassist CHRIS RAPOZA and recorded a full-length CD. It's actually the first time Jeff and Zak have worked together since SAVATAGE. Musically of course people will compare it to SAVATAGE, but MACHINES OF GRACE is definitely less Metal, without being poppy. Their music actually is pure (mostly midtempo) Melodic Hardrock with some Metal riffs here and there. They are settled in Boston and have released a very strong album, which contains many highlights, such as "Innocence", "Soul to fire", "Bleed", "The moment" and "This time". It reminds me a bit of STEVE GRIMMETT fronted LIONSHEART and TALISMAN mixed with PAUL SHORTINO and even some of ROB ROCK or MICHAEL VESCARA's projects come to mind here and is that TYKETTO sometimes, so musically Melodic Hardrock/Metal with also calmer acoustics arrangements. The result is like already mentioned a memorable album with superb vocalwork of Zak and actually from start to finish a very nice listen. Make sure you check out this release at: www.machinesofgrace.net
(Points: 8.8 out of 10)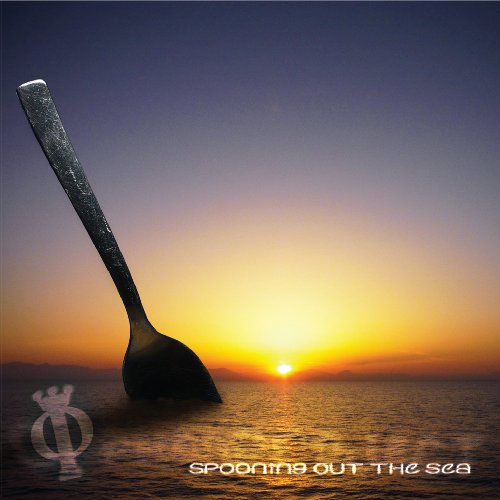 ORPHAN PROJECT 'SPOONING OUT THE SEA' (NEPLUSULTRA MUSIC)
It started back in 2001 as a project by vocalist SHANE LANKFORD and now 8 years later after a debut CD in 2003 and an EP in 2008, the ORPHAN PROJECT has turned out to be a full band featuring besides the superb sensational lead singer SHANE LANKFORD, also the excellent guitarist SHANE MCBRIDE, keyboardplayer JOHN NEISWINGER, drummer TIM KEHRING and bassist BILL YOST. Now their new album 'Spooning out the sea' has been released and boy what an album this is! I think I am safe to say that this new ORPHAN PROJECT album is going to become the Progrock/metalalbum of the year 2009! This sounds like the perfect mix between KANSAS and ENCHANT (the melodies), DREAM THEATER (the structures) and SYMPHONY X (the sound), in the end the best mix of progrock, progmetal and aor melodies you probably are able to hear in 1 record! It also reminds me a bit of 2007's SEVENTH WONDER. Everything sounds perfect here, but especially the huge sound/production, sensational vocal and guitarwork (and also the keys sound terrific) and most of all the melodies are truly amazing. Songs like opener "Reach" (a polished mixture of DREAM THEATER meets SYMPHONY X), the midtempo "Fallen" (one of the absolute finest songs of 2009, if KANSAS would start up again with JOHN ELEFANTE as their singer and try to record something more modern a la DREAM THEATER in the early 80s KANSAS style, it would sound like this, an haunting chorus can be heard here), the ballad "One dark moment" (fabulous, vocals and guitars at their best here!), "Empty me" (KANSAS melodies all over the place here, wonderful!) and the uptempo "The battle rages on" show that this is really something special. I was already aware ORPHAN PROJECT was interesting a few years ago, but now they are going for Platinum with this new record, which will at the end of 2009 turn out to be one of the best releases! More info at: www.neplusultramusic.com and http://www.myspace.com/orphanproject
(Points: 9.1 out of 10)
LANAE HALE 'BACK AND FORTH' (CENTRICITY RECORDS)
LANAE HALE is a female Christian singer/songwriter, who releases her debut CD with 'Back and forth', a modern sounding Melodic Pop/Rockalbum that will do well with the radiostations worldwide, as most of the songs are very catchy and radio accesable. THE CRANBERRIES are clearly a good comparison, but LANAE HALE goes a little more into the Melodic Poprock area, with also songs that would make KELLY CLARCKSON proud and THE CORRS similarities can be heard very clearly too, but somehow the melodies remind me of the legendary THE CARPENTERS (listen to "Let's grow old together" and it's like you're listening to some of their old 70s Pop Classics!). Lanae succeeded to get her music produced and released in Nashville, which usually is the place for country music, but none of that happily can be heard here. Instead this is the perfect summer radiofriendly Melodic Poprock record of a very talented young girl and especially "Back & Forth", "Burning heartbeats", "If I'm broken" and "Estranged" are very memorable tunes. This is a lady with an style of singing, which sounds almost European Folkish, yet the music has a more modern melodic poprock approach, imagine a mix of mentioned female fronted acts, then you're close to the sound of this beautiful KIRSTEN DUNST lookalike girl. More info at: http://www.myspace.com/lanaehale and http://lanaehale.com/ and www.centricitymusic.com
(Points: 8.4 out of 10)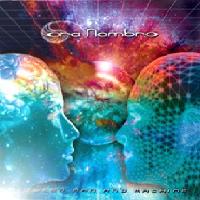 ORA NOMBRE 'BETWEEN MAN AND MACHINE' (INDEPENDENT)
ORA NOMBRE is a surprise band from Italy, because their CD 'Between man and machine' sounds like a high quality record, despite the fact this is a small independent release. The band is playing excellent melodic Progressive Rock/Metal, not really far away from ASTRA, SEVENTH WONDER and a little WONDERLAND (especially vocally!) meets VISION DIVINE can be heard too, yet the difference is that a lot of instrumental passages are present throughout the 9 long tunes included on the CD, which sound like DREAM THEATER meets ELP. The reason for that is this Milan/Italy based band is actually a threesome without a vocalist, but happily a few of the songs are done with vocals, thanks to vocalist PINO TOZZI stepping up to the mic here and we all know him from the excellent TIME MACHINE of course. The songs are slightly calmer here and there, so perhaps Progrock is more suitable, but also the fans who look for strong melodies should check out this CD, because this is really a very impressive melodic progrockalbum from start to finish, so something for everyone. A mix of mentioned bands is the best way to describe this and especially the trilogy suite of opener "Emotional Bug" is worth checking out. More info can be find at: http://www.myspace.com/oranombro and http://oranombro.com/
(Points: 8.5 out of 10)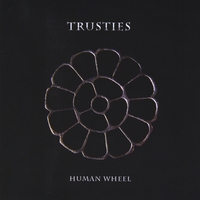 TRUSTIES 'HUMAN WHEEL' (SOUND OF WOOD/FINLAND IMPORT)
This Finnish band already released an album back in 1997, when Strutter'zine had just been in the music business for 3 years! Now 12 years TRUSTIES are releasing their 3rd CD with 'Human wheel'. What we get to hear is musically of a very high level. This is excellent Progressive Rock that does sound a lot like RUSH, yet still with an own identity, due to the vocalwork of singer MATTI YLILAURI and also some different approaches in the instrumental sections. They also remind me of a more experimental version of ENCHANT and actually could have easily been on the Canadian progrocklabel UNICORN DIGITAL or the US label PROGROCK RECORDS for that matter. However, they are signed to the small Finnish label SOUND OF WOOD RECORDS. Their new CD 'Human wheel' is a must-have for any Progrockfan, so go check it out at: www.puucd.com and www.myspace.com/trusties
(Points: 8.6 out of 10)
NOTHING MORE 'THE FEW NOT FLEETING' (VESTIA ENTERTAINMENT)
The Texas based band NOTHING MORE has a typical American sound, which combines Post-Grunge, Modern Rock, Punkpop, Emo, Melodic Rock, Progressive Rock and Nu-Metal into one distinctive style which in the end sounds like a mix between SHINEDOWN, DISTURBED, COHEED AND CAMBRIA, 30 SECONDS TO MARS and LOST PROPHETS. It sounds typical American, but with really strong original melodies, which come out best in the songs "Gone", "Blue and Gold", "The few not fleeting" and "It seems". So maybe not original, still NOTHING MORE show they can bring a lot of great melodies into their music. 'The few not fleeting' is their 4th CD already, but it seems they are now getting the attention they deserve, as their music has been broadcasted on national TV and also they have won some awards here and there. Highly recommended to fans of mentioned bands, typical modern Melodic American Nu-Metal is the name of the game here. More info at: http://www.myspace.com/nothingmoremusic and http://www.nothingmore.net/
(Points: 8.3 out of 10)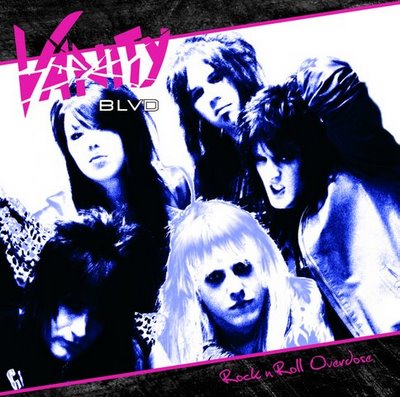 VANITY BOULEVARD 'ROCK'N'ROLL OVERDOSE' (GAIN/SONY BMG MUSIC SWEDEN)
Now this is more like it, good old fashioned straight-ahead Melodic Hardrock with female vocals a la LITA FORD and JANET GARDNER, in a real pure 80s style, delivered by a Swedish band called VANITY BOULEVARD, whom released a full-length CD on the major label SONY MUSIC. THE DONNAS, VIXEN and THE RUNAWAYS are also good comparisons, but the bio even mentioned SARAYA! Anyway, female singer CINDI SAVAGE has a very good strong voice and the included 10 songs sound pretty good, both musically and production wise speaking. Highlights are "Talk of the town", "Private hell", "Come dance with me" (awesome midtempo almost AORish a la HEART, VIXEN, LAOS, HEAT, etc) and "Since U been gone". Must-have CD for any fan of female fronted melodic rock! Make sure to check out this awesome band at: www.vanityblvd.com and www.myspace.com/vanityblvd
(Points: 8.6 out of 10)
SICK PUPPIES 'TRI POLAR' (VIRGIN/EMI MUSIC USA)
Major label time again… this time the 2nd album of a band called SICK PUPPIES. The band is actually coming out of Australia, consisting of a male vocalist, a male drummer and a female bassist. 'Tri polar' is their new CD, which musically sounds very modern and at the beginning of the CD also a little heavy and grungy actually, but with "Riptide", the band shows they are able to combine a heavy sound with a strong catchy melody. The band takes influences from all decades of Rock and mix it into an own sort of sound. "You're going down" sounds like a mix between BILLY IDOL, DISTURBED and SHINEDOWN, while TOOL influences can also be heard here and there. Although being an Australian band, SICK PUPPIES clearly aim for the American market with this album, because it could easily be put next to all other Major Label Modern Rock CD releases done in the USA currently. Besides the 2 mentioned songs, other highlights are "Odd one", "Survive" and "Should've known better" (best one, a very catchy tune!). The band's singer has a great voice and is able to go in a lot of different directions, sometimes also screaming, but sounding at his best when he sings more clean and melodic like in the almost AORish semi-ballads "Maybe" and "Don't walk away". Be sure to check out this young talented new Australian band at: www.sickpuppies.net and www.myspace.com/sickpuppies
(Points: 8.3 out of 10)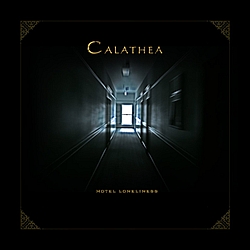 CALATHEA 'HOTEL LONELINESS' (SUN RECORDS)
Usually I am not really motivated to write a review of a band from the Eastern European part of the world, but when hearing the CD of the Czech Republic band CALATHEA I became very enthousiastic, because this sounds really impressive. The CD contains 10 tracks and is basically featuring from start to finish catchy Melodic Heavy Rock, with as highlights "Morning star", "Pictures" (very DELAIN ish chorus!), "Sad lines of nowhere" and "Sin no. 7". It sounds like a cross between DELAIN, ALYSON AVENUE, MOSTLY AUTUMN and LANA LANE, yet with still an own sort of sound, which is really super melodic, partly thanks to the fantastic vocalwork of female singer MARKETA MYSKOVA. More info at: www.myspace.com/calathea and http://www.calathea.cz/cs/home.html and e-mail them at: info@calathea.cz
(Points: 8.5 out of 10)
2ND MOON 'REVEAL' (TOOLBOXX RECORDS)
2ND MOON is a German band, although they sound very British. The band reminds one a lot of early 80s US, but that is not really strange as in the beginning 2ND MOON was actually a U2 tribute band. Now a few years later they have released a new album titled 'Reveal' which contains originals only. The music is very nice lightweight poprock that sounds like the already mentioned U2, a little SIMPLE MINDS there and a typical British modern pop/rock approach as well as similarities to bands like KEANE, KANE, RAEMONN, SNOW PATROL, etc. etc.. A good album that might actually even become quite popular here in Europe with the right promotion, because this kind of Poprock is very much played on Radio and broadcasted on TV. Check it out for yourself at: www.2ndmoon.com
(Points: 8.2 out of 10)
SHERMAN NOIR 'DEMONS AND DIAMONDS' (TOOLBOXX RECORDS)
Guitarist/songwriter SHERMAN NOIR is best known for being a member of the Melodic Rockband SHE'S CHINA, with whom he recorded several albums in the 80s and 90s. Starting a solo career during the 2000s, he went on releasing albums on his own, of which 'Demonds and diamonds' is the latest one. This album contains calm but very melodic pop/rock orientated material. On a few songs he is helped by KEN HENSLEY (ex-URIAH HEEP) and MARTIN KESICI (A German Star Search winner who scored several number 1 hitsingles in Germany, including a duet with former NIGHTWISH singer Tarja!). The result is a fine album, although a little calm most of the time. Check it out for yourself at: www.myspace.com/shermannnoir
(Points: 8.0 out of 10)
HER NEXT FRIEND 'DISASTER CASUAL' (ANTIPOISON RECORDS)
American band with a typival British sorta Post-Rocksound, which sounds a bit depressing at times, but for fans of bands like THE THE, THE SMITHS, etc. definitely worth checking out. 8 short songs can be found on their CD and most of them are very slow. The uptempo rockers like "Don't answer the phone" and "Goodbyet to all that" are clearly the best songs here. The band sounds in those songs a bit retro 1960s a la THE KINKS. For more info on them go to: www.hernextfriend.com
(Points: 7.7 out of 10)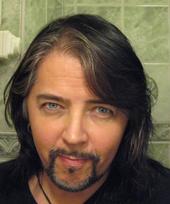 JAY LEWIS 'BEAT THE ELITE' (RECOVERY/AFTERGLOW MUSIC)
Hard to believe, but this singer/songwriter comes out of Finland, despite his American sounding name and music. JAY LEWIS is an excellent lead singer, who delivers with 'Beat the elite' a top-notch AOR/Melodic Rock product, which easily draws comparisons with the legendary acts in this genre from the past. 10 songs are included and if we compare it more recent acts, LEVERAGE and BROTHER FIRETRIBE are easily bands one could mention when listening to such great uptempo Melodic Rockers like "Evil seed", "I wanna love you" (damn catchy!), "Some day" and "Bring on the night" as well as the beautiful AOR ballad "Boulevard of frozen dreams" (duet with excellent female singer AMANDA LÖFMAN). A huge surprise this turns out to be and therefore highly recommended to all AOR/Melodic Rockfans! More info at: www.jaylewis.net
(Points: 8.8 out of 10)
ANDI STARR 'NEW WARM WORLD' (INDEPENDENT/TSM/SLW PROMOTIONS)
Now this is something different, because the Californian based ANDI STARR is a female singer/songwriter who creates very original almost epic celtic influenced folk acoustic pop/rock that reminds one of TORI AMOS meets IONA meets ENYA, both vocally and songwise. She actually sounds like a typical UK artist, but really is coming out of Sunny California! 13 tracks are on her CD 'New warm world', which sounds very calm and is mostly situated around Andi's voice and her instruments. She does play keyboard, organ, electric guitar, mandolin and percussion on this album to back up her voice, in contrary to her earlier records where she was backed up by a full band. Anyway, the result is a very nice relaxing album that sounds very atmospheric and could actually become quite big due to the similarities to mentioned well-known female singers. Not having heard her earlier albums, this album makes you feel like you are somewhere in the Highlands in the UK. It should also be appreciated for it's honest approach and of course Andi's golden voice. Be sure to look her up at: www.andistarr.com
(Points: 8.3 out of 10)
OMAINEN 'ROUTES TO NOWHERE DEMO 2009' (DEMO)
OMAINEN is a French band with a strong big Metalsound that sounds modern, but still sort of classic traditional, with some MAIDEN riffs, although 80s Bay Area Thrash Metal riffs are also all ovet the place. Happily, the band has a melodic clean lead singer and also the melodies of the songs itself are quite good, so in the end this band might be called a Melodic Thrashy Power Metalband that sounds a little like ICED EARTH, yet vocally reminds me somehow of SQUALER. Anyway, the result can be heard on this quality 4 tracks counting demo with as highlight the song "Cosmic maze". I am quite sure this band could deliver an interesting full-length CD if they would go down into a studio with a major producer, because they definitely sound very impressive already on this demo. More info at: www.omainen.com and e-mail at: infos@omainen.com
(Points: 8.0 out of 10)
FAMOUS 'ALL THE WICKED' (ABSOLUTE MUSIC MANAGEMENT/BURNING RECORDS/TSM PRODUCTIONS)
FAMOUS is a New Jersey based band, which delivers here a mix of typical modern-day American Rock/Metal and Classic Rock, with most of the time a very groovy guitarsound on their CD 'All the wicked'. This is the kind of American Rock one can hear nowadays when turning on the Rock Radio Stations anywhere in the USA. No bad at all and especially recommended if you are into bands like HINDER, BUCKCHERRY… although FAMOUS is really more going the Classic Rock direction, which of course is interesting. They remind me most of all of TESLA meets LILLIAN AXE, so if you're into these bands you will love FAMOUS. More at: www.famoustheband.com
(Points: 8.0 out of 10)
TERRORGOD 'COMING HOME' (STF RECORDS)
TERRORGOD is a German Power Metalband whom are delivering a nice piece of work on their debut 'Coming home'. Maybe not original and mixing all kinds of mainly 80s Metalacts, this CD sounds quite nice actually, with the titlesong showing a very strong melodic chorus. Instrumental they are not far away from ICED EARTH, vocally a bit raw in places a la METALLICA and in the end some BRAINSTORM comparisons can alson be made on most of the 11 included tracks. If you're starting to become interested, please go to: www.terrorgod.de
(Points: 8.0 out of 10)
VAGRANTS 'BE TRUE' (STF RECORDS)
Usually STF RECORDS is going for the Metal, but with their release of the new album of the Australian band THE VAGRANTS, we can clearly hear a different direction, because this is pure Rock and Roll! THE VAGRANTS is a female fronted band and they sorta sound Retro late 70s/early 80s, yet still up-to-date in typical female fronted rockstyle. Musically it kinda reminds me a lot of HEADPINS with a little SASS JORDAN thrown in for good measure and for the Dutch among us, perhaps ANOUK fans will like this. One way or the other, this is high quality stuff with strong female vocalwork. Rock and Roll the way it should sound, especially in the songs "Be true" (like early 80s PAT BENATAR), "Why me" (HEADPINS style) and "Amsterdammned" (which by the way contains lyrics that handle the typical cliché prejudice of the legal use of drugs here in Holland and it's consequences, mmmhhh, nuff said I guess!) Anyway, must-have for fans of female fronted Rock! More at: www.thevagrants.com.au
(Points: 8.4 out of 10)
JAKE PORN 'SOMETHING DIFFERENT' (STF RECORDS)
JAKE PORN is a German band with a typical American sound that mixes Nu-Metal with Alternative Punk/Emo Rock and Roll kinda sound. Not bad at all, but none of the 10 included tracks here are making an impression. Only for die-hard fans of the Rock and Roll genre, perhaps recommended to fans of TURBONEGRO, who don't mind a little DISTURBED into their sound as well. More info at: www.jakeporn.de
(Points: 7.7 out of 10)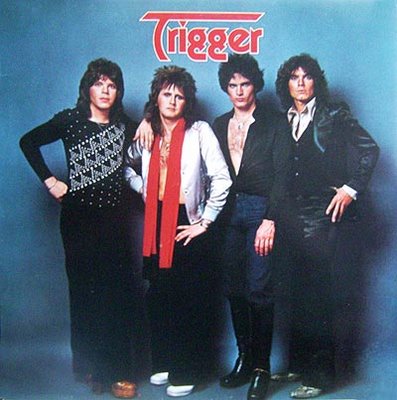 TRIGGER 'TRIGGER' (ROCK CANDY RECORDS)
TRIGGER were a rare band in the 1970s, signed to major label CASABLANCA RECORDS, thanks to good old GENE SIMMONS of KISS fame, whom were signed to the same label at the time. TRIGGER released only 1 LP back in 1978 and now more than 30 years later it finally has been re-issued onto CD. ROCK CANDY RECORDS did once again a marvelous job here, carefully cleaning out all the mess of the original mastertapes, remastering it to perfection, thanks to JON ASTLEY. Musically TRIGGER fitted right in between KISS, STARZ and THE BABYS, yet now 3 decades later some of the songs on their only same titled album somehow also reminded me of the 1980s US Party Hard Rock of bands like HELIX, RATT and QUIET RIOT, especially when listening to the first cut "Somebody like you" or "I think I'm ready", which of course also have KISS references in the chorus and perhaps mainly due to the vocalwork of the singer (drummer DEREK REMINGTON) it reminds me one of HELIX and QUIET RIOT. However, the band was also a typical band of the 1970s, which could be heard in the groovy AEROSMITH meets MONTROSE rocker "Gimme your love", but also in the smooth uptempo Melodic Poprockers "Baby don't cry", "Don't stop your love" (very STARZish) and "Beware the strangers", with it's sugarsweet sound reminding a lot of THE BABYS in their heydays or the LED ZEPPELINish "Deadly weapon". The band was actually a very diverse band (partly thanks to the use of shared lead and harmony vocals of the band members and the mix of Pop Choruses and hard Hitting Rock), which probably could have been bigger if they had that lucky break. It did not happen and the band did not sell much of their one and only cut, which now is available on CD for the first time at: www.rockcandyrecords.com
(Points: 8.5 out of 10)
EMPYRIA 'THE LONG ROAD HOME' (NIGHTMARE RECORDS/TSM PRODUCTIONS)
'The long road home' is already the 6th album of the American Progressive Metalband EMPYRIA. Their music reminds one of a cross between FATES WARNING, JAG PANZER and VICIOUS RUMORS. Also the new album is not far away from mentioned bands, so mostly making you remember the classic 80s technical Progressive Power Metalsound of mentioned bands. What we get to hear is of a very high level, which can be heard on 12 tracks in total. Quite some highlights here, especially the fantastic "Last rites" that sounds like a lost classic never recorded by CRIMSON GLORY for their debut or FATES WARNING during their 'Paralells' sessions. Be sure to check out this new EMPYRIA album if you're a fan of mentioned bands! More at: www.empyriaproductions.com
(Points: 8.5 out of 10)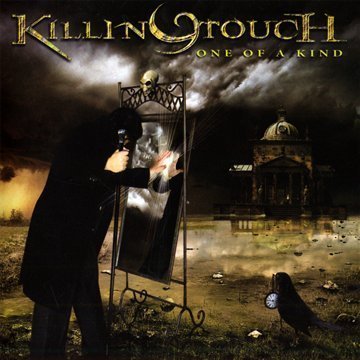 KILLING TOUCH 'ONE OF A KIND' (SCARLET RECORDS)
From out of nowhere comes a new CD of a new band/project, which features one of the finest Italian lead singers, namely MICHELE LUPPI, who sang with VISION DIVINE for a few years as well as doing an AOR CD with LOS ANGELES. Anyway, now back fronting a new band called KILLING TOUCH, which also features guest appearances of VISION DIVINE members, this first album 'One of a kind' of them is without a doubt a very impressive album. Although it is almost impossible to reach the level of the finest Italian Melodic Metal album in history (VISION DIVINE's 'Stream of consciousness', with KILLING TOUCH, Michele has released a sensational album that is at times as good as the aforementioned classic album he did with VISION DIVINE some 6 years ago. 12 songs are included and musically it is a mix of Melodic Hardrock and Power Metal, with as highlights "Wheel of fortune", "Mimicking death", "The danger zone" and "Falling away". Vocal melodies are very important here, mixed way upfront and making almost each song very catchy. This is AOR meets Power Metal at it's very best and one of the big surprises from the past few years, as in the end this turns out to be a MUST-HAVE CD for anyone who is looking for memorable melodies! More info at: www.myspace.com/killingtouch
(Points: 8.9 out of 10)
VARIOUS ARTISTS/BANDS 'MP3 ALBUMS PART 1: AUGUST 2009' (VARIOUS LABELS)
From now on we will put all mp3 albums received for review under 1 large review as it becomes more and more day by day. It seems like everyone is offering their mp3s for review, which of course is due to the fact it is a very simple and cheap way to offer your music. The times the reviewer received the CD or a CDR or a Promo or even an LP or Tape when we go further in the past seem to be fading away very soon. Understandable in these economic times and also due to the massive illegal download for the labels and bands it is a much cheaper solution to provide an MP3 album for review instead of the good old fashioned CD or Promo. On the other hand for the reviewer the job becomes less interesting as the albums are now all stored in a folder on your computer. There's no difference in the albums at first sight and so the inspiration for a review is also fading away. The only thing, of course the most important when checking out a new album, the music itself really needs to stand out to make an impression. Back to the reason why we put now all these mp3 albums under 1 review… well, the main reason is as mentioned the enormous amount of mp3 offered albums to us, almost impossible to handle. Therefore a short review of each received mp3 album, just to inform you about this 'digital' release, which in most cases is also available in the CD format. CDs or Promos received will always be reviewed separately, but mp3 albums will be put in 1 large review filed under VARIOUS ARTISTS/BANDS 'MP3 ALBUMS' as mentioned above, well this is PART 1. Nevertheless, as you can see the reviews are sometimes still lengthy, so do not fear this will be just a sum-up! In fact, it is more a sort of column which handles a lot of releases, so please read on!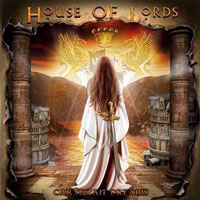 FRONTIERS RECORDS released a bunch of great albums the past few months. HOUSE OF LORDS returns with a slightly heavier album this time titled 'Cartesian Dreams', which is bringing some great Melodic Hardrock material, but also a few fillers here and there, so not their strongest effort, although the production is pretty much big time in their 80s style. Highlights are the superb uptempo melodic rocker "The bigger they are", the midtempo titletrack and also uptempo melodic rocker "Desert rain", these are really amazing high quality tunes, but on the other hand later on the album we can find some really average tunes as well, so two sides to this new HOUSE OF LORDS chapter called 'Cartesian dreams' (8.3). STRYPER signed with FRONTIERS for their new album 'Murder by pride', which should have been the real return to their classic 80s sound. Partly that has happened, but still a real modern approach is also slipped right through most of the tracks. When going for the 80s sound, STRYPER sounds at their best, such as in the uptempo MHR songs "Alive", "Murder by pride" (fantastic, by far the best song!) and "Love is why", 3 fabulous tracks, please give us more stuff like that and we'll have a winner. This 2nd comeback album of STRYPER however is not a classic like their 80s records, despite these 3 great tunes, because therefore we can hear too many so and so tracks. Nevertheless a nice record after all and here's looking ahead to 2010 when they will tour Holland! (8.3) Although the new DANGER DANGER album 'Revolve' is sounding as cliché as you want it, so pure 80s big time Arena Melodic Hardrock, this is what the fans want to hear, because it simply continues the glorious sound of their first 2 classic albums, so here we have the pure 80s New Jersey sing-a-long Melodic Rock which BON JOVI will never create. The result is a damn fine album with many highlights, especially during the beginning where we can hear such excellent uptempo melodic rockers like "That's what I'm talking about" and "Hearts on the highway" (both like their 2nd) and "Ghost of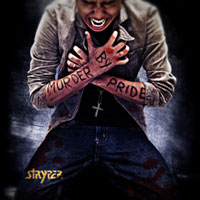 love" (WONDERFUL, like their debut), and also the midtempo DEF LEPPARD sound of "Killin' love" as well as the SENSATIONAL chorus of "Rocker to your heart" and "Dirty mind" sound like classic DANGER DANGER. Now this is more like it, the best DANGER DANGER album since their debut, welcome back guys and welcome back TED POLEY! (8.9) LYNCH MOB released their new album 'Smoke and mirrors' on FRONTIERS, but I personally have my doubts if this album will make any impression… sure it's quality stuff, but the combination LYNCH DOKKEN is the only thing that worked for me and not both of them doing stuff on their own. Only recommended to fans of groovier bluesy hardrock (7.7) OUTLOUD is a hot new band formed around FIREWIND members and the SUPERB lead singer from TALON (CHANDLER MOGUL). They released a superstrong Melodic Heavy Rockalbum that sounds like a cross between RIOT, TRIUMPH and especially FIFTH ANGEL. A very sensational album is the result of an American singer joining a bunch of Greek musicians to record an album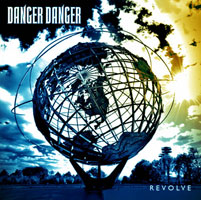 in Athens, Greece. Songs like the uptempo melodic heavy rockers "We run", "Tonight" (adding some AOR dut-dut keys here!), "Breathing fire" and the ballad "This broken heart" show we are dealing here with something special and anyone into guitar orientated mostly uptempo Melodic Hardrock a la mentioned bands should check out this release asap! (8.8). CAIN'S OFFERING is a new band formed around TIMO KOTIPELTO (STRATOVARIUS) and a bunch of other Finnish musicians whom play(ed) in bands like KENZINER, SONATA ARCTICA, NORTHER, WINTERSUN… Musically absolutely nothing new is brought here, because from start to finish this is pure Finnish fast forward happy Power Metal meets Melodic Rock like we have heard it a few thousand times before. Of course STRATOVARIUS and SONATA ARCTICA are easy comparisons here, but actually this album sound better and more fresh than the albums these 2 bands have released the past 8 years or so. It's not original of course, but they get away with it, because they do it very well on especially songs like "My queen of winter", "Gather the faithful", "Into the blue" and "Dawn of solace". Make sure to check out this release asap if you long back to the days when the melodies of the STRATO and SONATA tunes were memorable, because now it can finally be heard again on this CAIN'S OFFERING album (8.5).
LION MUSIC also continues with their fare share of instrumental and progrock/progmetal releases. One release I would like to point out is the CD of a Finnish band called STATUS MINOR. Freshly signed and now releasing their debut album 'Dialog' on September the 11th 2009, this is a must-have release for any fan of Melodic Progressive Metal. If you like SEVENTH WONDER, MIND'S EYE, PAGAN'S MIND, VANDENPLAS, etc. etc. From start to finish, this band offers nothing but high quality Melodic Progressive Metal with some great vocalwork of singer Markku Kuikka. Definitely one to check out asap! (8.8) Other releases on LION MUSIC are the quality instrumental releases of THE SEAN BAKER ORCHESTRA (8.1) and SIMONE FIORLETTA (8.3), the groovy hardrock (a la KING'S X) of guitarist MILAN POLAK (8.2) and another great Progmetal release can be found in the shape of the new album of TWIN SPIRITS. This Italian band formed around music genius DANIEL LIVERANI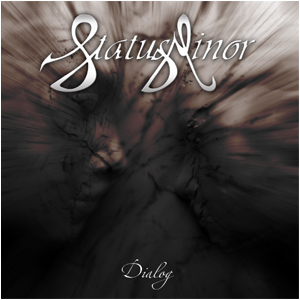 (GENIUS, KHYMERA) found a new singer for their 2nd album 'The forbidden city' called GORAN NYSTROM, who happens to be a superb Swedish vocalist. He gives the new album of TWIN SPIRITS a sensational touch, so this album is another highlight for the fans of Melodic Progmetal, although in contrary to STATUS MINOR, here the instrumental parts are a bit more important than the melodies, but nevertheless in both the instrumental and the chorus parts wonderful melodies can be heard (listen to "One of us")! The band also sounds a little heavier in places, with also some BLACK SABBATH/MALMSTEEN riffs/melodies slipped right through sometimes and also reminding me of LION'S SHARE here and there. Concluded, a great album! (8.7). The re-issue of the 20-years ago released album of LARS ERIC MATTSSON 'No surrender' contains 15 studio-tracks and 5 live-tracks, nice MALMSTEENish material to check out (8.2). Last but not least, the new album of the female fronted band XANIMA offers a very experimental mix of Electronica and Progressive Rock with some very unusual KATE BUSHish vocalwork. The resulting album 'Inside warrior' does not always work out that well, but perhaps if you want to hear a mix between IONA, RUSH, ENIGMA and KATE BUSH, this might be very interesting to check out! (8.0).
Heading over to Sweden for the new album of NAUGHTY BOYS. 'Destiny calls' is the title of the album and it has been released on CONNECTING MUSIC. Musically it is filled with nice typical 80s Glamrock influenced Melodic Hardrock like a mix between BONFIRE, WHITE LION, SHAKRA and RATT. Not always convincing as vocally it sounds ok and a few songs are so and so, but here and there we can hear a nice catchy (very 80s sounding) uptempo melodic rocker, such as "Don't turn around" that sounds like a mix between WILD FRONTIER, WHITE LION, PUSH (Denmark), JADED HEART and BONFIRE. More info on this band at: www.naughtyboys.se (8.2).
KNIGH is a LA based band playing 80s US Metal with a touch of 90s Metal, but overall sounding as if it was 1987. They also have a little of that Bay Area Thrash in their Metal and actually remind me of a cross between METAL CHURCH and LAAZ ROCKIT with an ALICE IN CHAINS touch as well. Not that bad, but also not super sensational. However for the die-hard fans of 80s traditional metal perhaps worth checking out at: www.knigh.com (7.7).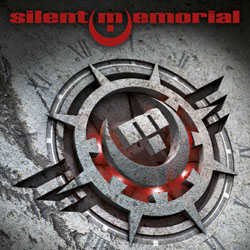 LIMB MUSIC released a very nice tribute to the legendary ROXXCALIBUR compilation album which was released some 30 years ago now. Actually ROXXCALIBUR is the name of the band, they hail from Germany and pay tribute to the legendary NWOBHM times from the early 80s. Their new release 'NWOBHM for Muthas' is filled with cover versions of songs that originally appeared on that legendary NWOBHM compilation album from the early 80s by bands like DARK STAR, GRIM REAPER, JAGUAR, etc. However, the band also covered some really rare material of obscure NWOBHM bands like ARC, BLEAK HOUSE, RADIUM, JAMESON RAID… that only appeared on hard-to-find 45" singles. This all together makes this band the ultimate NWOBHM band alive today and then considering the fact they are coming out of Germany and were formed just a few years ago! (8.5). Recently we reviewed the sensational 2nd album 'Retrospective' of a band called SILENT MEMORIAL, well now LIMB MUSIC has also re-released their 1998 debut album 'Cosmic ballroom'. This album from 11 years ago also contains superb Melodic Progmetal, but back then they had THOMAS VIKSTROM as their vocalist, which of course must have been a pleasure, given the fact he is one of the finest Swedish singers ever! Anyway, so 2009 brings 2 superb Melodic Progmetal of 1 band we had never heard of probably, SILENT MEMORIAL is the name and both albums are available from LIMB MUSIC! (8.9) Everything LIMB MUSIC releases is Gold and instead of putting out 4 albums each month, they release an album every now and then, so in the end they really concentrate to release something good. This is something every label should go for, but to cut as long story short, the debut album of ILLUSION SUITE is titled 'Final hour', which has been released on LIMB MUSIC. The album of this new Norwegian band contains high quality Melodic Progressive Metal (with slight Power Metal/Neoclassical touch) in the style of PAGAN'S MIND, MIND'S EYE, VANDENPLAS, etc. with somehow a singer who reminds me of ANDI DERIS (HELLOWEEN, PINK CREAM 69). Anyway, the result is a wonderful album that every Progmetal fan might wanna check out asap. Can't wait for the next LIMB MUSIC release! (8.8).
CRUZ DEL SUR MUSIC deliver 2 average metal albums with IGNITOR (7.3) and FOOL'S GAME (7.4), while AFM RECORDS releases the new albums of UDO (8.0) and AXXIS (8.2), both quality releases in the style of all their earlier albums. Also on AFM RECORDS is the new album of True Metalband RAM, recommended to the MANOWAR fans out there (8.1).
We have MASSACRE RECORDS doing some interesting and some less interesting album releases. REBELLION (7.7) and ETERNAL TEARS OF SORROW (7.6), MACBETH (8.0) are not really special to discuss further. Also the re-issues of LAAZ ROCKIT's first 2 albums (7.8) are for the die-hards only and the follow-up band to TAD MOROSE (which is INMORIA) is not really worth checking out (although fans of NEVERMORE/SAVATAGE might think differently!) (8.0) , but NARNIA;s new one is an album to look out for asap, because the long awaited new album of this Swedish band is wonderful. 'Course of a generation' contains fantastic Progressive Power Metal loaded with superb melodies all throughout the album. A real surprise and probably the finest record this band has done in their 15+ years spanning carreer! Make sure not to miss that new NARNIA album! (8.8)
MIDNIGHT YOUTH is a great new fresh Rockband from New Zealand whom deliver a catchy album titled 'The brave don't run'. Opener "Cavalry" sounds a little so and so, but with "All on our own" we can hear really catchy classic 80s inspired uptempo Aussie Melodic Rock that sounds like a mix between AVION, MIDNIGHT OIL, ICEHOUSE and ICE TIGER (OK, anyone actually reminding those bands at all???). The rest of the album can also be called slightly more modern sounding typical 2000s Melodic Pop/Rock one can witness on the radio anywhere in the world these days. Nice little package here from this band, which could become big if they have their lucky break, because some of their songs are not that far away from let's say KEANE! More info at: http://www.midnightyouth.com/ (8.3).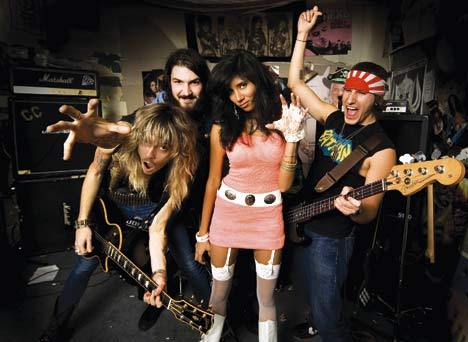 CAGE returns with the 5th CD 'Science Of Annihilation', which features the same kind of True (Power) Metal as their earlier releases, so mixing PRIEST, MANOWAR and SAVATAGE. Make sure not to miss this one if you call yourself a TRUE METALHEAD! (8.2). Also DECYFER DOWN returns with the follow-up to their debut from a few years ago. Musically pure modern American Melodic Nu-Metal a la DISTURBED and SHINEDOWN, this is a nice record to check out if you like the more melodic side of today's American Rock/Metal sound (8.2). DIEMONDS is a great new Canadian female fronted band with a sound that recalls memories of THE RUNAWAYS and GIRLSCHOOL, although THE DONNAS can also be mentioned here. 'In the rough' is their debut EP, which contains a bunch of great rockers with very nice vocalwork of the beautiful PRIYA PANDA. Check out this band at: www.myspace.com/diemonds (8.5). DISASTER PEACE is made up from members of KING DIAMOND and METAL CHURCH and well their debut CD also sounds like a mix of these 2 bands, however also production wise it sounds like 1985! Besides, the included material is very average (although the guitarwork is on the other hand rather impressive)… (7.2). ENOCHIAN THEORY is a band from the UK, playing very impressive Melodic Progressive Rock with some Progmetal touches here and there. The result can be heard on their new CD 'Evolution: Creatio Ex Nihilio', which actually shows that this band has an own identity. An Epic Concept-album this turns out to be and it is very diverse to say the least, because RUSH, PORCUPINE TREE and such influences can be heard, but on the other hand they also remind me of THE GATHERING, yet then again with male vocals that sound very Neo-Progish! Make up your own mind on this rather interesting band at: www.enochiantheory.co.uk (8.3). EVERLAND is a Russian female fronted band, which I somehow stumbled on. Their EP 'Silence Will Say' sounds quite good, basically containing melodic heavy rock that sounds a little DOROish meets a less bombastic NIGHTWISH and also some pure 80s Melodic Rock slipped right through (a la ALYSON AVENUE). Of course the sound and production is not really huge, but the 4 included tracks do sound quite nice, thanks to strong vocalwork and also quite good guitarwork (also pure 80s synths can be heard by the way!). E-mail the band at: akurnikov@yandex.ru or krotyara85@mail.ru (8.2). JONH TAGLIERI was featured 10 years ago when he released an awesome AOR album, we even interviewed him, but after a short Nashville trip to Country Music heaven he went back to rock and in the past few years we reviewed most of his work. His latest offering is 'The Lives Project', a very diverse experimental album that not only contains rock, but also some Pop and Theatrical kinda stuff, sorta QUEENish perhaps. Highlights are the more AOR/Melodic Poprock orientated tunes, such as "Make a mistake with me", "With you I want to be" and "Farewell" that also once again show that JOHN TAGLIERI is able to make some pure 80s BON JOVI's semi AOR ballad material that also remind me a lot of MARCO FERREIRA/CARTOON. Anyway, more info at: www.johntaglieri.com (8.2).
Swedish Melodic Metalband PREY returns with the album 'Knights of the revolution'. It took them 4 years to release this follow-up to their debut 'The hunter'. Musically not really anything new here, just the pure Scandi Melodic Metal with ups and downs. Best songs are the uptempo melodic rocker "Deliver the goods", the fast Power Metal of "Playing with fire" (very cliché tingled a la STRATO/SONATA) and the midtempo "Get out". Old NARNIA, MADISON, EUROPE, NATION and MALMSTEEN influences can be heard here all throughout the CD, so very cliché Swedish Melodic Metal. Production could be better, but all together still a nice CD to check out, especially if you're into the mentioned bands. (8.2).
(Points mentioned at the end of each short review)
(All reviews by Gabor Kleinbloesem except where noted)