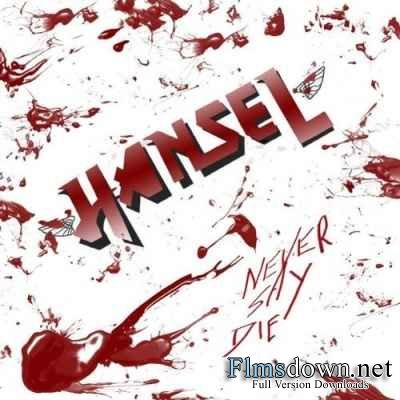 HANSEL 'NEVER SAY DIE' (PUSSYCAT RECORDS)
Already last year we featured this band, but now they are officially releasing their first full-length CD. Entitled 'Never say die', this album is showing that in Australia there are also bands playing pure 80s influenced Melodic Hardrock meets Glamrock. USA has STEEL PANTHER, Sweden has THE POODLES, Norway has WIG WAM, Finland has the mighty BROTHER FIRETRIBE and Australia has HANSEL. This band is playing a really excellent mix of Melodic Hardrock and Glamrock, very 80s inspired, but sounding fresh and updated for today's rock and roll world. The musicianship is very good (great twin-guitarwork here and there) and if you like the mentioned bands, you are definitely going to love HANSEL. Songs like "Eruption", "Murder 101", "On the run" and "Wild tonight" are damn catchy hookladen uptempo Melodic Rockers that mix the best of 1986 BON JOVI, 1980s POISON and THE POODLES. Here and there we can also find some typical late 80s/early 90s Groovy Party Hardrock ("Rock city" and "1-800-pleasuretown" for example, reminding a lot of SWEDISH EROTICA meets VAN HALEN, remember them?) and a ballad ("Between a rock and a hard place"), but it can all be put on the moniker mid 80s US Sunset Strip Hair Metal and if only it was 1985 again, this band would have hit big time! Still, the revival of the Hair Metal sound in especially Europe could help them a little, because they definitely deserve to become more known. Go check out HANSEL at: www.myspace.com/hanselmusic
(Points: 8.6 out of 10)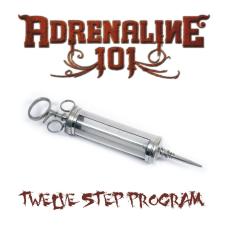 ADRENALINE 101 'TWELVE STEP PROGRAM' (STF RECORDS)
ADRENALINE 101 is a band from Switzerland with a high quality debut CD release titled 'Twelve step program'. Surprisingly the album was mastered by the legendary GEORGE MARINO in New York! Anyway, it sounds pretty damn good actually, very modern day type of retro-rock and roll with strong melodies a lot of the time, yet still with one foot in the old American way of Melodic Rock and Roll style. Most of the songs are straight-ahead with some AC/DC meets early 80s DEF LEPPARD guitar riffs and melodies, but still sounding fresh. Actually they do remind a little of AIRBOURNE here and there, but with songs like "Brand new day", "Golden frame" (very catchy tune, really sounding like something DEF LEPPARD could have done back in 1983) and "Your touch" they even deliver some great catchy pure uptempo 80s type of US melodic rock a la LOUD'N'CLEAR, KNOW ILLUSION, SIC VIKKI, AUTOGRAPH... The band has a pretty good lead singer, who has a good set of pipes, so this band has a bright future, although they were formed just recently. Not as good as GOTTHARD or SHAKRA, but still another interesting Swiss band to check out at: www.adrenaline101.com
(Points: 8.3 out of 10)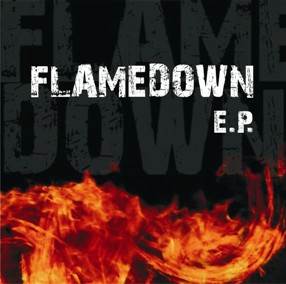 FLAMEDOWN 'E.P.' (INDEPENDENT)
It's a pity only 4 tracks are included on the EP CD of the Argentinian band FLAMEDOWN, because they do sound pretty good and very promising. The band is playing AOR/Melodic Rock with some great vocalwork by bassist CHARLIE GIARDINA, excellent guitarwork by JAVIER VINAS and drummer EMILILIANO GIMENEZ completing the band nicely. The melodies of each of the 4 included songs are really strong, with opener "No one" being a really good midtempo melodic rocker that reminds me a lot of FERREIRA, BONRUD, BLANC FACES… Other tracks are the semi westcoast/aor ballad "Someday I", the beautiful semi AOR ballad "Rivers running deep" (a la JOURNEY) and closing track "Voices", which is another wonderful semi AOR/Westcoast type of laid back ballad that has a clear TOTO touch. If only they could go into a major label studio with a major producer, they could easily beat the new SPIN GALLERY record, which has the same sorta style, being a mix of Westcoast and AOR. Make sure to check out this band at: www.myspace.com/flamedownband and e-mail them at: flamedowntheband@hotmail.com
(Points: 8.3 out of 10)
DIESEL DOWN 'DIESEL DOWN' (BLUE TOPAZ RECORDINGS)
DIESEL DOWN are another great new Swedish Hardrockband. Maybe nothing new under the sun here, still their same titled debut CD stands like a rock. The vocals are spot-on, rough in your face and the songs are quite good Hardrock and roll, maybe a little too much early 80s KROKUS meets KILLER DWARFS here and there, it does sound quite professional and a must-have for fans of mentioned bands. Check them out for yourself at: www.btr-music.com
(Points: 8.0 out of 10)
DICE 'ETERNITY'S OCEAN' (SCENE RECORDS)
It's 2010 and it seems like not one single year will pass by without a new CD of the German band DICE. DICE is one of the oldest Progbands from Germany that is still active nowadays and they definitely should be ranked alongside ELOY, because not only do they play the same kinda music, but both have been making records since the 1970s and never had a real big breakthrough. Nevertheless, all their records, including this new one, are high quality Progrockalbums that will be loved by the fans of the genre. This is album number 16 since 1974 and let's hope we can enjoy many more releases of one of German's most underrated bands of all times! More info at: www.scene-records.de
(Points: 8.1 out of 10)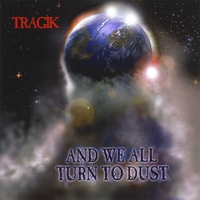 TRAGIK 'AND WE ALL TURN TO DUST' (INDEPENDENT)
TRAGIK is the side-project of PHIL VINCENT, the multi-instrumentalist who has released a zillion solo records filled with great 80s type of melodic rock like a mix between CONEY HATCH, DOKKEN, ALDO NOVA and SCORPIONS, with BEATLES type of harmonies. Well, with 2 other musicians he also formed TRAGIK in the last decade and with them he now released a new CD titled 'And we all turn to dust', which basically continues the melodic rock of mentioned bands. Highlights this time are the almost AORish type of songs "Can't find the words", "Giving in" and "Before it's gone". Great job as always… More at: www.philvincent.com
(Points: 8.3 out of 10)

PHIL VINCENT 'CONTROLLED INSANITY' (INDEPENDENT)
Besides a new TRAGIK album, PHIL VINCENT also releases a new solo-album titled 'Controlled insanity'. Just like the previous solo records, also this new one is trying to add some modern touches to Phil's classic melodic rocksound (the first few songs), but also has a pure Metal approach sometimes (such as in "Why?"). Of course not a bad thing at all, but once again the highlights can be found when Phil is going for a pure 80s aor/melodic rock approach and happily that starts from track 4 on. Best songs are therefore the songs "Carry on" (Pomprockish dut-dut keys), "Something about you" (BOSTONish), "Should have known better" (very AORish, almost ARC ANGEL style!) and "Part of me" (a very strong midtempo song with hard edged guitars but also perfect melodies and hooks). The new TRAGIK album is slightly better than the new solo-record of Phil, but for the Melodic Rock collectors among us also this album is definitely a nice one to check out. If you skip the first 3 songs, this is a damn fine Melodic Rockalbum after all. More info at: www.philvincent.com
(Points: 8.2 out of 10)
RICK RAY BAND 'SETLIST' (NEUROSIS RECORDS)
For years it has been very quiet around the band RICK RAY BAND, but here is a new CD of the band formed around guitarist/vocalist RICK RAY. Musically nothing has changed, as also this new CD 'Setlist' offers retro dinosaur rock performed live this time. Not bad at all, a little GRAND FUNK RAILROAD here and there, interesting only for fans of early 70s rock and roll with reeds as extra instrument. More at: www.rickray.net
(Points: 7.7 out of 10)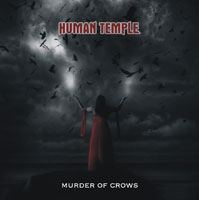 HUMAN TEMPLE 'MURDER OF CROWS' (ESCAPE MUSIC)
It took the Finnish band HUMAN TEMPLE 6 years to release a follow-up to their awesome debut 'Insomnia' from 2004, but now the 2nd album of this 1998 formed band has been released. The previous album was released by the now defunct label MTM MUSIC, but happily ESCAPE MUSIC stepped in to release the band's new album 'Murder of crows'. I am glad they did, because this CD sounds damn sensational from start to finish. OK, maybe sometimes it is AOR/Melodic Rock by the 80s Scandinavian numbers, because after all, some of the songs sound dangerously close to mid 80s TREAT/ EUROPE circa 'The final countdown'/ALIEN/DAVINCI/1st SNAKE CHARMER/1st TALISMAN..., but it is done so well and sounds so damn catchy, it is almost impossible to resists the Melodic Rock of HUMAN TEMPLE. I also heard some similarities to a FROM THE FIRE, ROXUS, FAIR WARNING and the very first HAREM SCAREM classic here and there, so basically this new HUMAN TEMPLE album totally caught me by surprise, as this might become one of 2010's best Melodic Rock releases! OK, so we have LEVERAGE, BROTHER FIRETRIBE, LAST AUTUMN'S DREAM… well put this HUMAN TEMPLE right in between them. Sometimes it's like I am listening to an old AOR Classic, especially during superb AOR/Melodic Rockers like "Secret" (without a doubt, the best song, incredible A.O.R.!!!), "What about my broken heart", "Lie" (hello EUROPE 1986!), "Not my fault", "Ghost of you" and "Empty stages". If SONATA ARCTICA would record an album in the style of BROTHER FIRETRIBE meets THE RASMUS, it could sound as melodic and catchy as this HUMAN TEMPLE record! The sound is huge and vocally, lead singer JANNE HURME has a wonderful melodic AOR voice, actually almost making this a pure AOR record! In his homeland Finland Janne is a superstar, as he scored the biggest hit in Finland during the 1990s decade, when he recorded a Finnish evergreen, but on this HUMAN TEMPLE record he truly sounds like a Rockhero. Also the guitarwork is super melodic, thanks to special guest guitar players from (ex-) bands like URBAN TALE, TWILIGHT GUARDIANS and SONATA ARCTICA, because the band does not have a guitar player in their line-up. Finally, besides a steady rhythm section, the keys of JORI TOJANDER are giving it a total 80s AOR touch. More than 6 years ago I already praised the band's demo and later on their debut CD, but now in 2010 all I can say is that we might have here the finest Melodic Rockalbum of 2010!
(Points: 9.0 out of 10)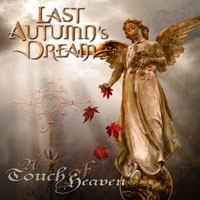 LAST AUTUMN'S DREAM 'A TOUCH OF HEAVEN' (ESCAPE MUSIC)
The Melodic Rock supergroup LAST AUTUMN'S DREAM released their debut in 2004 and have continue releasing new CDs every year, making this new album 'A touch of heaven' their 7th studio album already. They never changed their style, which from day one on has been pure 80s Scandi Melodic Rock a la TREAT. Although the new HUMAN TEMPLE album is better, also this new LAST AUTUMN'S DREAM offers some great Melodic Rock here and there, such as "Caught in between", "Top of the world", "Come rain or shine", "Last mistake", "What's on your mind" and the lovely calmer closing track "Jenny's eyes". Every new year starts with a new LAST AUTUMN'S DREAM album on ESCAPE MUSIC. This has been the case for 7 years in a row now, so I am already looking forward to early 2011 for the next album of this band! Happily, the band has kept a high profile, because also this new CD is a very good Melodic Rockalbum!
(Points: 8.4 out of 10)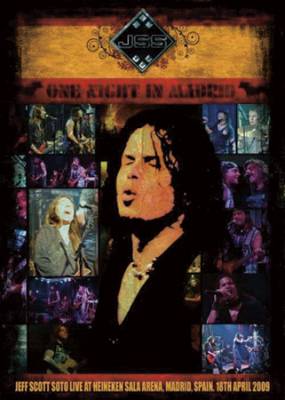 JEFF SCOTT SOTO 'ONE NIGHT IN MADRID DVD' (FRONTIERS RECORDS)
Happily I was also present at one of the concerts of JSS 2009 tour in support of his new solo-album 'Beautiful mess'. The man's performances are always a must-see and this DVD captures exactly the same live performance I witnessed in early 2009. Although this was in Holland and this DVD was recorded in Madrid, there isn't much difference in it's overall performance, because both the setlist and the approach of JSS is more or less equal, no matter if one was in Madrid or Zoetermeer to witness the 2009 Tour of JSS. The reason why this DVD is also a must-have is the length, because in total 245 minutes of footage is included. OK, admitted the 60+ minutes of backstage footage is nice to watch, but actually meant as a joke, because here we see Jeff and his band doing all sorts of goofy things when travelling from city to city in the past 7 years. The real deal here of course is the excellent concert, which contains 21+ tunes, ranging from mostly songs of his solo-albums to some TALISMAN classics, an EYES tune and a bunch of cool covers. Also the 8 videos of songs from Jeff's 2 solo-albums of the 2000s is a nice watch and of course this DVD also takes a moment to pay tribute to MARCEL JACOB, the TALISMAN bassist who sadly passed away last year. JSS fans will absolutely love this release and I truly hope JSS will also do a W.E.T. DVD in 2010, because after all AOR/Melodic Rockfans are also waiting for such a DVD of Jeff, who with this DVD a lot of times goes beyond the rock border for the fun of it (see 'Funk Medley', 'Crazy' and 'Frozen' and some of his new solo-album cuts). Not a bad thing and very enjoyable to watch, but a full AOR/Melodic Rock performance of JEFF would also be interesting, as we also have no footage left of his time with JOURNEY… Anyway, JSS fans can easily buy this DVD of their favorite entertainer, because for him it was one night in Madrid and for us it is one enjoyable Saturday evening in front of the telly!
(Points: 8.7 out of 10)
KAUAN 'AAVA TUULEN MAA' (FIREBOX RECORDS)
Now for something completely different, but still very impressive, because the 2-man formation KAUAN has released a CD that could be described as slow Doom orientated Rock music that sounds quite atmospheric and ambient at times and almost impossible to compare to any other band, although perhaps PORCUPINE TREE and OPETH fans might want to check out the 3rd album of this Russian duo. The band consists of violin player LUBOV MUSNIKOVA and multi-instrumentalist ANTON BELOV. 5 songs with a total length of 50 minutes are taking you into a different dimension. Actually at times something like this is really enjoyable and KAUAN have done a really good job in creating a very nice experimental piece of work that might find it's way to fans of mentioned bands easily…
(Points: 8.0 out of 10)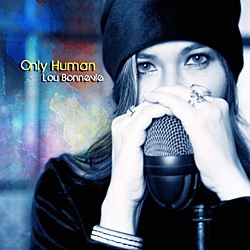 LOU BONNEVIE 'ONLY HUMAN' (DIMITRI PRODUCTIONS/VIVA RECORDS/PHILIPPINES IMPORT)
Actually I discovered the female singer LOU BONNEVIE from the Philippines by accident, because when going through some old tapes in my attic I stumbled on a soundtrack of an old cartoon soundtrack titled 'Bubblegum Crisis AD Police'. Included were a bunch of great pure 80s female fronted AOR tunes, sung by LOU BONNEVIE and after some internet research I found out she has been recording much more music and even just released a new CD titled 'Only human'. Although musically less AOR and less rocking, this is still a very good female fronted Poprock album that reminds me a lot of the recent new LISA NEMZO record, some ZIA LINDBERG/LENITA ERICKSON and ALLANAH MYLES meets early 90s LEE AARON, with a lot of excellent vocalwork of Lou. The songs at the beginning and the end of the CD are quite good melodic poprock orientated, while the songs during the middle of the album tend to go for a moodier acoustic/piano approach with some Jazz/Blues kinda material. Highlight is the lovely midtempo Rockballad "Only human" (not the LEE AARON song!), which is a haunting epic tune reminding of a mix between early 80s PAT BENATAR and early LEE AARON somehow! Not bad at all, all done very well, but somehow a few classic 80s uptempo AOR rockers would have been nice (like her past song "Rocking the beat" that had a strong TANE CAIN comparison!). Nevertheless, Lou is a hugely talented female singer/songwriter who truly deserves to be heard and therefore please check her out at: www.loubonnevie.com
(Points: 8.3 out of 10)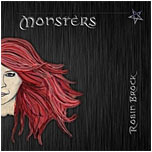 ROBIN BROCK 'MONSTERS' (ROCK EMPIRE/TSM SLW PROMOTIONS)
Canadian female singer/songwriter ROBIN BROCK released her debut 'Blame it on rock and roll' quite some time ago and after a review and even an interview with this talented musician it became a little quiet around her, although she released another album titled 'Hidden power', which was even produced by 80s Poprock king KEITH OLSEN, she now returns with her 3rd album 'Monsters'. Her voice is still excellent, but musically it sounds a little less classic 80s AOR/Melodic Rock than her earlier albums. ROBIN BECK, HEART and PAT BENATAR were clear comparisons in the past, but she has now added a lot of Modern Rock and even Industrial influences to her Melodic Poprocksound. Her voice is still reminding of mentioned female acts, but musically it is a step into the 2000s on 'Monsters'. The AOR fans might be a little put off here therefore, but still this is a quality record with as highlights the uptempo Melodic Poprockers "7 Pieces" (a la CINDY VALENTINE/PAT BENATAR), "Fuel' and "Warrior" (best song, a pure 80s type of rocker a la 80s LISA NEMZO). Check her out at: www.robinbrock.com
(Points: 8.2 out of 10)
ELDORADO 'GOLD' (BAD REPUTATION RECORDS)
ELDORADO is a Spanish band formed in 2007, releasing their debut CD 1 year later and now follow it up with the new CD 'Gold', which was produced by RICHARD CHYCKI (AEROSMITH, RUSH, MICK JAGGER) and mastered by MIKA JUSSILA in FINVOX studios. The sound is picture perfect and musically we are going into pure Classic Hard Rock and Roll with clear influences from the classic 70s sounds of LED ZEPPELIN, BLACK SABBATH, DEEP PURPLE and RAINBOW. Of course then we can easily compare this ELDORADO to bands like THE ANSWER and WOLFMOTHER, which can indeed be heard all throughout 'Gold'. Somehow ELDORADO is more straight-ahead than those 2 acts, aiming for a more uptempo Classic Hardrocksound that sounds still quite modern. The band's singer has not an accent in his voice and in the end, this ELDORADO could also have been a band from the UK, USA or Australia. With a little luck, they become the next big thing… more at: www.eldoradorockband.com
(Points: 8.3 out of 10)
JOANNE HOGG 'PERSONAL' (MISSION WORSHIP/KINGSWAY MUSIC)
The vocalist from IONA, a Celtic Progressive band, released her solo-CD 'Personal' quite some time ago and somehow we weren't able to review it, but here is a short look back at this CD after all. Musically it isn't that much different from IONA's music, although this CD is clearly more Worship/Gospel orientated lyrically and musically more singer/songwriter based. One of those CDs you can put on late at night and just listen to and hear some beautiful vocal orientated quality pop music, because that is basically what this CD is bringing us. More info at: www.missionworship.com
(Points: 8.0 out of 10)
TALIESIN ORCHESTRA 'A TRIBUTE TO THE HITS OF ENYA' (METAL MIND PRODUCTIONS)
Done very well, but way off-topic I guess, a tribute to the music of ENYA. Done by the TALIESIN ORCHESTRA, this is a perfect tribute to the former CLANNAD singer ENYA, who enjoyed a lot of success during the 1980s with her solo venture. Especially the song "Ornico flow" will be forever in our memory and this tribute is a classical music tribute, released by Metal/Prog label METAL MIND PRODUCTIONS at: www.metalmind.com.pl
(Points: 8.0 out of 10)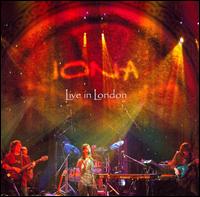 IONA 'LIVE IN LONDON' (OPEN SKY/VOICEPRINT)
Already released a long time ago, this fantastic double live-CD set of the legendary band IONA. Entitled 'Live in London' also a DVD was released of this 2004 recorded concert of one of the most original bands around. IONA started releasing records already 20 years ago and never looked back, but kept on doing gigs and releasing records. Although a lot of people are familiar with the band, IONA should be much bigger. Their music is a mix of Folk, Pop, Celtic and Progressive Rock. Sounding like a prog version of THE CORRS, a less prog version of MOSTLY AUTUMN and a rockier version of CLANNAD/CAMEL, ending up sounding actually a lot like a modern version of RENAISSANCE, this IONA is definitely a must-hear and a must-see! This record of them is a nice step-in, because it offers some of the best material they recorded since 1990. The combination of especially the wonderful vocals of female singer JOANNE HOGG and the guitarwork of DAVE BAINBRIDGE are making it a pleasure to listen to the wonderful world of IONA… More info at: http://www.iona.uk.com/
(Points: 8.6 out of 10)
SADDLEBACK SHARK 'THE KILLING SYSTEM' (SHREDGUY RECORDS)
SADDLEBACK SHARK is a band from the USA with a pure 80s Power Metal sound. Actually their CD 'The killing system' has a real 80s approach, but then of the somewhat heavier kind, sorta METAL CHURCH mixed with some Bay Area slower Thrash Metal. MEGADETH is a very good comparison, but then like they sounded back in 1988. The guitarwork of shredder ROB JOHNSON is somehow amazing and I believe we have reviewed some of his solo releases not that long ago. SADDLEBACK SHARK actually does not exist anymore, because this CD is a reissue of the band's 1997 release, so therefore it might sound a little dated here and there. Nevertheless, the die-hard US Metalfans do not care and should check it out asap…
(Points: 7.8 out of 10)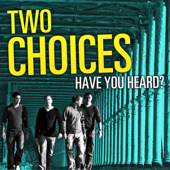 TWO CHOICES 'HAVE YOU HEARD?' (PLAYMUSIC/THE ANIMAL FARM)
TWO CHOICES is a great AOR/Melodic Rockband from Brighton whom are playing a very catchy mostly uptempo radiofriendly Melodic Poprockstyle that sounds like a modern version of THE OUTFIELD, the same kinda catchy melodies as that legendary 80s band, but then with the strength and modern approach of bands like THE KILLERS or even U2. It is sometimes even sort of AORish, although modern Melodic Poprock is the best label to give TWO CHOICES and their new 4 tracks counting EP 'Have you heard?' is filled with nothing but catchy uptempo Melodic Poprock. If you buy this new EP you get as bonus their debut mini-EP from 2009! All together this is a band to watch out for, because if they are lucky they might have a break someday soon with one of their catchy tunes. They also remind me by the way of KICK, if anyone can recall that band! Anyway, check them out for yourself at: www.myspace.com/twochoices and www.twochoices.co.uk and e-mail them at: management@twochoices.co.uk
(Points: 8.4 out of 10)
MUZL 'MUZL' (MUZL RECORDS)
MUZL is a Danish band playing actually pure early 90s Grunge Rock, with here and there a more Rock and Roll type of song. Overall, they remind a bit of SOUNDGARDEN, not a bad thing of course, but on the other hand it is not really interesting for a fan of Melodic based Rockmusic. Not saying this is bad stuff, because MUZL clearly shows they are at a decent level, but I am afraid their CD will be more of interest for fans of ALICE IN CHAINS, SOUNDGARDEN and just maybe BUCKCHERRY/HINDER when the band goes for a more Rock and Roll lifestyle. Check it out for yourself at: www.muzl.com
(Points: 7.8 out of 10)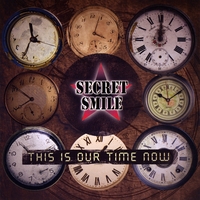 SECRET SMILE 'THIS IS OUR TIME NOW' (ENVISION RECORDS/TSM SLW PROMOTIONS)
Now this is an interesting release… SECRET SMILE already had 4 releases in the past and their history goes back to the late 80s when they were formed in Connecticut/USA. They worked with AOR legend JEFF CANNATA in the past and played support act for DOKKEN, WINGER, DANGER DANGER, RATT, RICK SPRINGFIELD, MEATLOAF, FOREIGNER and many more. So this band is definitely a band with a 'past' and with their new CD 'This is our time now' they clearly show they have a 'future' too. Although I personally reviewed some of their earlier records, I can't recall exactly how they sounded at the moment, but after listening a couple of times to their new one it becomes clear the band chooses a pure 1980s AORish Melodic Powerpopsound. Somehow they sound like a typical mid 80s Midwestern US band trying to create a more AOR radiofriendly approach of the current Hair Metal sound of WHITE LION/RATT. The result is a bunch of catchy AOR tingled tunes with melodic guitarwork, catchy choruses with multi-layered harmonyvocals, lovely hooks here and there and a mostly easy-going uptempo Powerpopsound. It smells like bands such as MONRO, STRANGER, the very first DANGER DANGER, STILETTO, a little SLYBOYZ, SINNOCENCE (a lot!), BILOXI, KNOW ILLUSION, some FIREHOUSE and countless other bands. This is a CD like many US Independent bands created it back in the late 80s, but sadly not many of them survived and personally I am very fond of such a catchy slightly polished Melodic Hair Metal/Powerpopsound, so thumbs up here! Go check out SECRET SMILE's new CD if you like any of the mentioned bands, because it is dangerously close to all these bands, trust me! More info at: www.myspace.com/officialsecretsmile
(Points: 8.6 out of 10)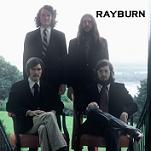 RAYBURN 'RAYBURN' (PSYCH OF THE SOUTH)
RAYBURN was a band from Little Rock, Arkansas, USA. They were formed in 1970 (!) and recorded several demos during the 1970s, but eventually quit in 1974 when guitarist JIMMY ROBERTS died of cancer at the very young age of 21. They did reform in 1977 briefly, but it wasn't until 2009 before a real reunion (yet without their original guitarist of course) took place and the band played a live concert, which leads to this CD 'Rayburn'. Included are 14 original RAYBURN compositions and actually not only the sound quality is very good, but also the songs are sounding very strong and it is a miracle this band did not had a breakthrough 35 years ago. RAYBURN played a sort of Psychedelic Progressive Rockstyle that sounded like a mix between STEELY DAN, JEFFERSON AIRPLANE, CREAM, THE MOODY BLUES and IRON BUTTERFLY. The vocals were spot-on and very clean/melodic, the Hammond was clearly at the forefront and the guitarwork made it rock like a typical 70s Classic Rockband. Definitely a must-have for fans of Classic 70s Rock! More info at: www.psychofthesouth.com
(Points: 8.2 out of 10)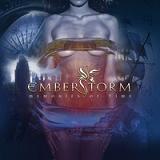 EMBERSTORM 'MEMORIES OF TIME' (TSM SLW PROMOTIONS)
EMBERSTORM is a Swedish duo playing typical Svenska Melodic Neo-Classical Hardrock/Metal that sounds like a mix between NARNIA, MALMSTEEN, MADISON, 220 VOLT, NATION etc. etc. Although it all sounds pretty good, the pity is that no real drums have been used and you can hear that clearly, so drum programming is a minor fact here to be reckoned with. Nevertheless, the songs itself are pretty good, although the absolute highlight is definitely the excellent guitarwork of PETER STROMBERG, who happens to be an excellent guitarplayer. 9 songs are in total included and the material ranges from uptempo Melodic Neo-Classical Metal to more semi-epic Ballad and almost Progmetal type of material. The vocalwork of PETER SELIN is also very good, typical Swedish sounding… The best song has got to be the calmer "The winter's night of fate", a quite amazing tune actually with really beautiful guitarwork and strong vocalwork. Hopefully next time real thundering drums, because EMBERSTORM is definitely able to create something as sensational as their similar acts mentioned at the beginning of this review. Check them out at: www.emberstorm.net
(Points: 8.2 out of 10)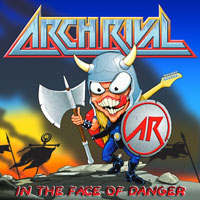 ARCH RIVAL 'IN THE FACE OF DANGER CD+DVD' (ROCKAHOLICS RECORDS)
ARCH RIVAL is a legendary band from the US state of Ohio which started in the 1980s and lasted for a great deal during the 1990s with about 3 CD releases. Almost 20 years after the release of their album 'In the face of danger', the new Greek based label ROCKAHOLICS RECORDS did a marvelous re-issue with as bonus a DVD including an excellent full recorded concert in very decent quality! I remember it well reviewing one of the band's albums during the mid 1990s (almost 15 years ago!) and I was very impressed back then, but sadly it took almost 1,5 decade before I would ever write about this band, but here is a new re-introduction to ARCH RIVAL. In 2008 the band more or less reunited, which led to the release of this CD+DVD release. It includes their 1991 record 'In the face of danger' that also contains 2 bonustracks and a full-length DVD, so definitely worth the money getting it! The music is pure late 80s American Melodic Heavy Rock/Melodic Metal with a slight Prog touch, sorta like LEATHERWOLF, LION, FIFTH ANGEL, RAIL, some DOKKEN and even here and there FATES WARNING, etc. etc. Big guitarwork, strong vocals and memorable choruses are being backed up by a tough big rhythm section. Especially the songs "Rock the night away", "Siren's song" and "Can you tell me why?" show how good late 80s US Melodic Metal sounded! The band eventually got some attention in the mid 1990s with Japanese and European label deals, but it could not prevent that they quit, but like mentioned they reunited recently and so who knows a new CD will follow. In the meantime, check out this release of their 1991 debut that also contains that excellent DVD as a bonus! More info at: www.rockaholicsrecords.com and http://www.myspace.com/archrivalband
(Points: 8.8 out of 10)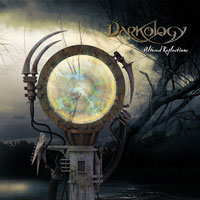 DARKOLOGY 'ALTERED REFLECTIONS' (ROCKAHOLICS RECORDS)
Besides the release of ARCH RIVAL, the new Greek label ROCKAHOLICS RECORDS also releases the first CD of the new band of ARCH RIVAL guitarist MICHAEL HARRIS, which is DARKOLOGY. This band also features Michael's brother Brian (ex-FIREWIND) on drums and former BEYOND TWILIGHT/OUTWORLD singer Kelly Sundown. The music displayed on the DARKOLOGY's first record 'Altered reflections' is pure American Melodic Metal like a mix between NEVERMORE, ICED EARTH and FATES WARNING. Although it has clear 80s influences, the sound is up-to-date and is a real 2000s sounding album. This is Metal the way it should sound like and with songs like "I bleed" (the first single), "Nobot", "Eyes of Argus" and "Alone" fans of mentioned bands will go nuts! Definitely a band with a bright future already, thanks to this great debut record. More info at: www.darkology.com and www.rockaholicsrecords.com
(Points: 8.5 out of 10)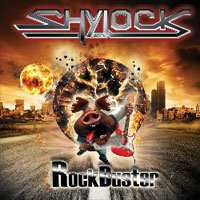 SHYLOCK 'ROCKBUSTER' (METAL HEAVEN/ROUGH TRADE)
'Rockbuster' is the 5th CD of the German Melodic Hardrockband SHYLOCK. They started 10 years ago and already had some small success here and there throughout this period. The new album continues their Melodic Hardrock of their 4 earlier albums. Although nothing new is brought here and we can hear typical German Melodic Hardrock a la BONFIRE, it still is at times a pleasure to listen to. Especially during the uptempo Melodic Hardrocksongs "Damn good", "Just for U" (very catchy, hello BONFIRE!), "Rose of Cairo", "The moment" and "Wrong planet" one can hear some really great material that fits in right between BONFIRE and JADED HEART, so maybe not original, it is still sounding very strong.
(Points: 8.4 out of 10)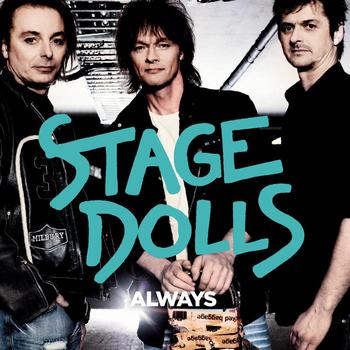 STAGE DOLLS 'ALWAYS' (AOR HEAVEN/ROUGH TRADE)
Anyone missing the 80s BRYAN ADAMS days? Well, look no further, because just like any other STAGE DOLLS record from the past, also their new one 'Always' is a deadringer for fans of the good old 80s records of BRYAN ADAMS. Especially 'Reckless' and 'Into the fire' are 2 B.A. albums that are THE inspiration for the Danish band STAGE DOLLS. The band has been on the scene for 25 years now and the past few years they have been quite busy, with now a new record released on AOR HEAVEN. No surprises here, just good old 80s BRYAN ADAMS Poprock, with as highlights the ballad "Eye of my heart" and the midtempo rocker "Better off pretty". Not original at all, but any fan of BRYAN ADAMS and STAGE DOLLS of course will love this record for sure! More info at: www.stagedolls.com
(Points: 8.1 out of 10)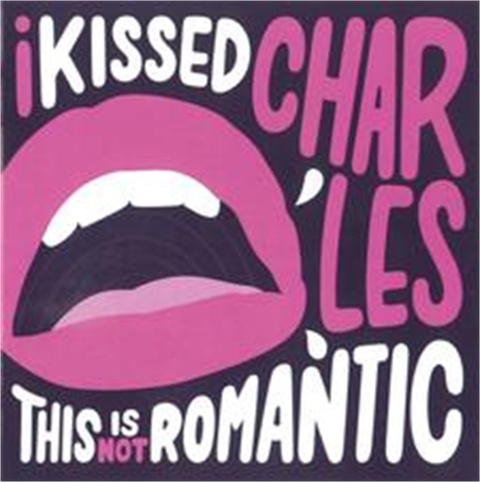 I KISSED CHARLES 'THIS IS NOT ROMANTIC' (EXCELSIOR RECORDS/V2/GOOMAH MUSIC)
It is such a good thing to see the 1980s coming back big time in today's music, with many young new bands playing clearly 80s influenced Rockmusic. I KISSED CHARLES is a real good example, because they play a pure 80s orientated Poprockstyle, but still do not sound dated at all, because their debut 'This is not romantic' is sounding very fresh and up-to-date from start to finish with many catchy little uptempo Power Poprockers. Partly recorded in Ireland, the Dutch female fronted band I KISSED CHARLES is young of age, but have released a record that clearly stands above most of the similar sounding records of the past few years. They remind me so much of the early 80s female fronted wave of New Wave/Poprockacts, kinda like BACKSEAT SALLY, LAURIE AND THE SIGHS, SUE SAAD AND THE NEXT, SHANDI, LISA NEMZO, DONNA CHRISTY and of course PAT BENATAR and early BLONDIE (with even some very early KIM WILDE/THE GO-GOS similarities), but then also with a slight modern approach (PARAMORE and STIMULATOR). They are sounding very energetic and their female singer (Charlot Henzen) has a perfect voice for this kind of poprock. Besides, she is also playing synths/piano, giving the band a real 80s touch in the end and combined with such catchy uptempo Poprockers like "Over before it had started yet", "Let's French tonight", "Pre your peptalk", "Everything we've beaten up" and especially closing track "Rough diamond", this band is a must-have for fans of mentioned acts! This is retro-early 80s FF uptempo Melodic Poprock at it's very best and I am quite sure this is a band to keep your eyes open for in the near future, because if they are lucky, one of their tunes could suddenly become a big hit and I KISSED CHARLES definitely deserves a breakthrough! More info at: www.ikissedcharles.com
(Points: 8.6 out of 10)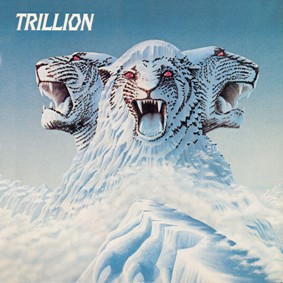 TRILLION 'TRILLION' (ROCK CANDY RECORDS)
It was the first release to feature the legendary FERGIE FREDERIKSEN on lead vocals, who later would sing on classic albums of TOTO, LE ROUX besides his FREDERIKSEN/PHILIPS and solo records as well as several other projects/bands (including a brief stint with ANGEL, with whom he recorded some awesome demos by the way!). His official debut however can be heard on the first release of the band TRILLION from 1978, which has now been fully remastered and re-issued onto CD by the leading re-issue label ROCK CANDY RECORDS, whom also re-issued the band's 2nd and final record 'Clear approach' recently. The same titled debut of TRILLION has always been regarded as a TRUE POMP ROCK CLASSIC. STYX had showed the way to do it, ANGEL made it sound bigger and edgier, QUEEN gave it a Poptouch and TOUCH perfectionized it one year later, but in 1978 TRILLION released one of the finest Pomp Rock albums of all times. From the first few seconds of opener "Hold out" until the very end with closing track "Child upon the earth", this album is reaching what could be labeled as a late 70s North American Pomp Rock Orgasm! I have 2 copies of the original LP in my collection, but have to admit that this new re-issue just blows them away, because the sound is PICTURE PERFECT! It just shows good incredibly good the late 80s in North American must have been with so many great super high quality records being recorded in just a small period, because SPY, SPYS, LE ROUX, STYX, TOUCH and TRILLION are just a few examples of what would now 30 years later could be described as the prime time of music history, because when hearing such TRILLION tracks like "Hold out", "Big boy", "Never had it so good" and "May as well go" one can only conclude that these were 'the best of times'… More info at: www.rockcandyrecords.com
(Points: 9.4 out of 10)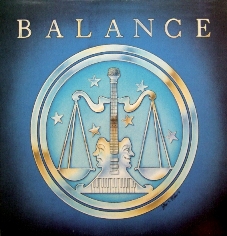 BALANCE 'BALANCE' (ROCK CANDY RECORDS)
In the USA in the early 80s Pomprock was slowly replaced by AOR musically speaking and acts like PREVIEW, BE TAYLOR GROUP, SYNCH, FRANKE AND THE KNOCKOUTS, THE AUTOMATIX, DAKOTA, FORTUNE, AVALON, ALLIANCE and countless others released AOR Classics, all trying to secure to reach the same success as the big boys of JOURNEY, FOREIGNER, TOTO and SURVIVOR. Sadly none of them succeeded and eventually towards 1987 most of them had broken up, but happily leaving behind a bunch of legendary records that just in recent years have almost all been re-issued onto CD. BALANCE was an example of an excellent sounding typical early 80s American AOR band with some really amazing material (including superb vocalwork of PEPPY CASTRO and BOB KULICK's biting guitar licks) and despite some minor hits, they never had their break and so they split after 2 LPs in the early 80s. Both of them have now been re-issued onto CD by ROCK CANDY RECORDS. Recently their 2nd record 'In for the count' was released and now the set is complete, because also their superb debut is now fully remastered on CD. Songs like "(Looking for the) Magic", "I'm through loving you", "Breaking away", "American dream" and "Fly through the night" are perfect examples of the Classic early 80s North American AOR sound with such catchy hooks and memorable choruses, just irresistible… The band recently reformed and even managed to release a new CD, but their real classic material can only be heard on their first 2 albums and this same titled debut is a highly recommended AOR Classic to fans of all mentioned acts at the beginning of this review (especially FRANKE AND THE KNOCKOUTS). More info at: www.rockcandyrecords.com
(Points: 9.5 out of 10)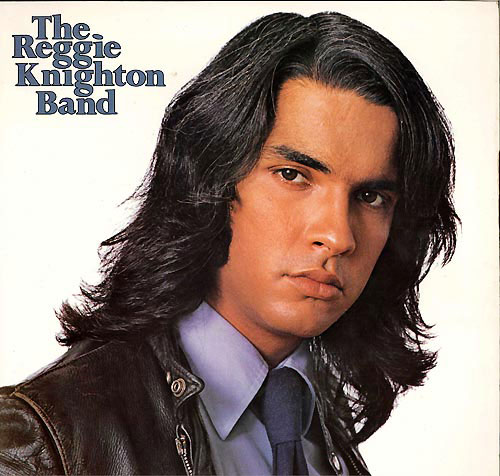 THE REGGIE KNIGHTON BAND 'THE REGGIE KNIGHTON BAND' (ROCK CANDY RECORDS)
THE REGGIE KNIGHTON BAND was actually a rather obscure band during the 1970s and as far as I am aware not that much has been written about them ever since. Bandleader REGGIE KNIGHTON also played in THE GRASS ROOTS before and had a sort of solo career, but besides a few releases in the 1970s, he quit the music business after 1979 due to an accident. He was hit by a car when trying to cross the street and catch a bus! This happened after doing some guitarwork for an album of the act MARK SAFFAN AND THE KEEPERS. Funny thing for me personally is that I bought this rare particular 1981 released LP in the biggest LP/Vinyl store in The Netherlands a few hours before receiving this re-issue of THE REGGIE KNIGHTON BAND the other day and was really unaware of the connection between the two until reading the extensive liner notes of the booklet of this CD!!! Anyway, Reggie quit the music business after he had recovered from this accident and went on becoming a computer programmer, while his bandmates went on recording with other acts, of whom guitarist BRIAN RAY even managed to play in PAUL MCCARTNEY's current touring band. Now 30 years later Reggie slowly is doing some music related work, but his biggest 'musically speaking' accomplishment of the past 3 decades is definitely that his 1978 album of THE REGGIE KNIGHTON BAND has been re-issued onto CD by ROCK CANDY RECORDS. The included music is not legendary or really sensational, nor has it anything in common with AOR related music, but still the album is really one of those records that will grow on you. A very unique Rockstyle that has a bit of QUEEN influences here and there, but on the other hand sounds totally different and adapted an own style that thanks to the big Drumsound could better be compared to the BILLY SQUIER records of the early 80s. 10 songs were included and all of them can now also be found on this great re-issue. Maybe not a classic, still easily an album that will eventually give you a good view of the talents of guitarist/vocalist REGGIE KNIGHTON who gave up music 30 years ago. More info at: www.rockcandyrecords.com
(Points: 8.2 out of 10)
(All reviews by Gabor Kleinbloesem except where noted)