ANDI STARR 'NEW WARM WORLD' (INDEPENDENT/TSM/SLW PROMOTIONS)
Now this is something different, because the Californian based ANDI STARR is a female singer/songwriter who creates very original almost epic celtic influenced folk acoustic pop/rock that reminds one of TORI AMOS meets IONA meets ENYA, both vocally and songwise. She actually sounds like a typical UK artist, but really is coming out of Sunny California! 13 tracks are on her CD 'New warm world', which sounds very calm and is mostly situated around Andi's voice and her instruments. She does play keyboard, organ, electric guitar, mandolin and percussion on this album to back up her voice, in contrary to her earlier records where she was backed up by a full band. Anyway, the result is a very nice relaxing album that sounds very atmospheric and could actually become quite big due to the similarities to mentioned well-known female singers. Not having heard her earlier albums, this album makes you feel like you are somewhere in the Highlands in the UK. It should also be appreciated for it's honest approach and of course Andi's golden voice. Be sure to look her up at: www.andistarr.com
(Points: 8.3 out of 10)
OMAINEN 'ROUTES TO NOWHERE DEMO 2009' (DEMO)
OMAINEN is a French band with a strong big Metalsound that sounds modern, but still sort of classic traditional, with some MAIDEN riffs, although 80s Bay Area Thrash Metal riffs are also all ovet the place. Happily, the band has a melodic clean lead singer and also the melodies of the songs itself are quite good, so in the end this band might be called a Melodic Thrashy Power Metalband that sounds a little like ICED EARTH, yet vocally reminds me somehow of SQUALER. Anyway, the result can be heard on this quality 4 tracks counting demo with as highlight the song "Cosmic maze". I am quite sure this band could deliver an interesting full-length CD if they would go down into a studio with a major producer, because they definitely sound very impressive already on this demo. More info at: www.omainen.com and e-mail at: infos@omainen.com
(Points: 8.0 out of 10)
FAMOUS 'ALL THE WICKED' (ABSOLUTE MUSIC MANAGEMENT/BURNING RECORDS/TSM PRODUCTIONS)
FAMOUS is a New Jersey based band, which delivers here a mix of typical modern-day American Rock/Metal and Classic Rock, with most of the time a very groovy guitarsound on their CD 'All the wicked'. This is the kind of American Rock one can hear nowadays when turning on the Rock Radio Stations anywhere in the USA. No bad at all and especially recommended if you are into bands like HINDER, BUCKCHERRY… although FAMOUS is really more going the Classic Rock direction, which of course is interesting. They remind me most of all of TESLA meets LILLIAN AXE, so if you're into these bands tou will love FAMOUS. More at: www.famoustheband.com
(Points: 8.0 out of 10)
TERRORGOD 'COMING HOME' (STF RECORDS)
TERRORGOD is a German Power Metalband whom are delivering a nice piece of work on their debut 'Coming home'. Maybe not original and mixing all kinds of mainly 80s Metalacts, this CD sounds quite nice actually, with the titlesong showing a very strong melodic chorus. Instrumental they are not far away from ICED EARTH, vocally a bit raw in places a la METALLICA and in the end some BRAINSTORM comparisons can alson be made on most of the 11 included tracks. If you're starting to become interested, please go to: www.terrorgod.de
(Points: 8.0 out of 10)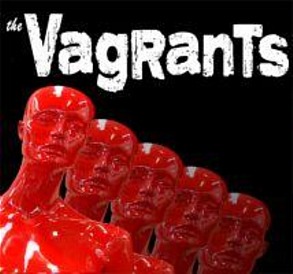 VAGRANTS 'BE TRUE' (STF RECORDS)
Usually STF RECORDS is going for the Metal, but with their release of the new album of the Australian band THE VAGRANTS, we can clearly hear a different direction, because this is pure Rock and Roll! THE VAGRANTS is a female fronted band and they sorta sound Retro late 70s/early 80s, yet still up-to-date in typical female fronted rockstyle. Musically it kinda reminds me a lot of HEADPINS with a little SASS JORDAN thrown in for good measure and for the Dutch among us, perhaps ANOUK fans will like this. One way or the other, this is high quality stuff with strong female vocalwork. Rock and Roll the way it should sound, especially in the songs "Be true" (like early 80s PAT BENATAR), "Why me" (HEADPINS style) and "Amsterdammned" (which by the way contains lyrics that handle the typical cliché prejudice of the legal use of drugs here in Holland and it's consequences, mmmhhh, nuff said I guess!) Anyway, must-have for fans of female fronted Rock! More at: www.thevagrants.com.au
(Points: 8.4 out of 10)
JAKE PORN 'SOMETHING DIFFERENT' (STF RECORDS)
JAKE PORN is a German band with a typical American sound that mixes Nu-Metal with Alternative Punk/Emo Rock and Roll kinda sound. Not bad at all, but none of the 10 included tracks here are making an impression. Only for die-hard fans of the Rock and Roll genre, perhaps recommended to fans of TURBONEGRO, who don't mind a little DISTURBED into their sound as well. More info at: www.jakeporn.de
(Points: 7.7 out of 10)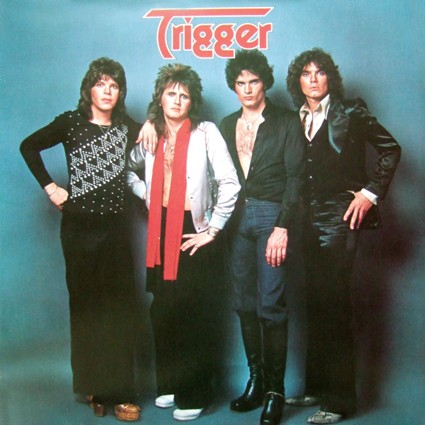 TRIGGER 'TRIGGER' (ROCK CANDY RECORDS)
TRIGGER were a rare band in the 1970s, signed to major label CASABLANCA RECORDS, thanks to good old GENE SIMMONS of KISS fame, whom were signed to the same label at the time. TRIGGER released only 1 LP back in 1978 and now more than 30 years later it finally has been re-issued onto CD. ROCK CANDY RECORDS did once again a marvelous job here, carefully cleaning out all the mess of the original mastertapes, remastering it to perfection, thanks to JON ASTLEY. Musically TRIGGER fitted right in between KISS, STARZ and THE BABYS, yet now 3 decades later some of the songs on their only same titled album somehow also reminded me of the 1980s US Party Hard Rock of bands like HELIX, RATT and QUIET RIOT, especially when listening to the first cut "Somebody like you" or "I think I'm ready", which of course also have KISS references in the chorus and perhaps mainly due to the vocalwork of the singer (drummer DEREK REMINGTON) it reminds me one of HELIX and QUIET RIOT. However, the band was also a typical band of the 1970s, which could be heard in the groovy AEROSMITH meets MONTROSE rocker "Gimme your love", but also in the smooth uptempo Melodic Poprockers "Baby don't cry", "Don't stop your love" (very STARZish) and "Beware the strangers", with it's sugarsweet sound reminding a lot of THE BABYS in their heydays or the LED ZEPPELINish "Deadly weapon". The band was actually a very diverse band (partly thanks to the use of shared lead and harmony vocals of the band members and the mix of Pop Choruses and hard Hitting Rock), which probably could have been bigger if they had that lucky break. It did not happen and the band did not sell much of their one and only cut, which now is available on CD for the first time at: www.rockcandyrecords.com
(Points: 8.5 out of 10)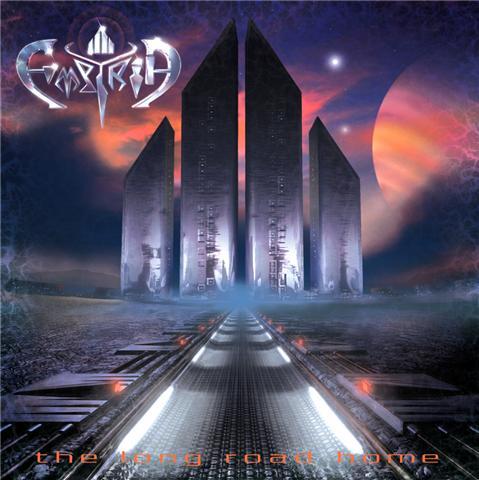 EMPYRIA 'THE LONG ROAD HOME' (NIGHTMARE RECORDS/TSM PRODUCTIONS)
'The long road home' is already the 6th album of the American Progressive Metalband EMPYRIA. Their music reminds one of a cross between FATES WARNING, JAG PANZER and VICIOUS RUMORS. Also the new album is not far away from mentioned bands, so mostly making you remember the classic 80s technical Progressive Power Metalsound of mentioned bands. What we get to hear is of a very high level, which can be heard on 12 tracks in total. Quite some highlights here, especially the fantastic "Last rites" that sounds like a lost classic never recorded by CRIMSON GLORY for their debut or FATES WARNING during their 'Paralells' sessions. Be sure to check out this new EMPYRIA album if you're a fan of mentioned bands! More at: www.empyriaproductions.com
(Points: 8.5 out of 10)
TWENTY3FIFTY9 'THE COUNT, ACT 1, THE SOUL OF A PRISONER' (INDEPENDENT/TSM PROMOTIONS)
Here we have a high quality band from the Dallas area in the USA. TWENTY3FIFTY9 is playing Melodic Progressive Rock/Metal with some epic moments and actually their debut CD 'The count, Act 1, The soul of a prisoner' is a concept album that somehow reminds one of a mixture between SAVATAGE and DREAM THEATER. The band is already hard at work on a follow-up album, but fans of mentioned bands might wanna check out their first CD first. Not the best prog CD of 2009, but surely one to check out at: www.myspace.com/twenty3fifty9
(Points: 8.0 out of 10)
FULL BLOWN MOSEY 'TEMPORAL CADENCE' (INDEPENDENT/TSM PROMOTIONS)
FULL BLOWN MOSEY is a Melodic Hardrockband from Canada and their CD 'Temporal cadence' sounds very impressive, compromised of pure 80s type of material not far away from DOKKEN, STRYPER, HEAVEN'S EDGE, JET RED, BLONZ etc. etc. so taking the 80s Californian Hair Metal approach. Especially opener "Mistaken", "Now I know" and "Fast moving shadow" are really catchy tunes. The sound of this band is a sucker for fans of mentioned bands. Go check them out at: www.fullblownmosey.com
(Points: 8.1 out of 10)
COOPER 'MAGIC ROCKS' (COOPER MUSIC/TSM PROMOTIONS)
'Magic rocks' is the debut CD of the Canadian band COOPER. Along with some nice artwork, this is definitely a major label sounding CD, because from start to finish we can hear high quality pure Rock with a Classic Rock touch, yet with a modern edge as well. A little bit groovy most of the time, taking much of ZEPPELIN and AEROSMITH influences, but still sounding original enough to appeal to the regular rockfans out there. AIRBOURNE and THE ANSWER are similar sounding bands for sure and in the end this is a highly recommended band. More info at: www.coopermusic.ca and e-mail at: info@coopermusic.ca
(Points: 8.3 out of 10)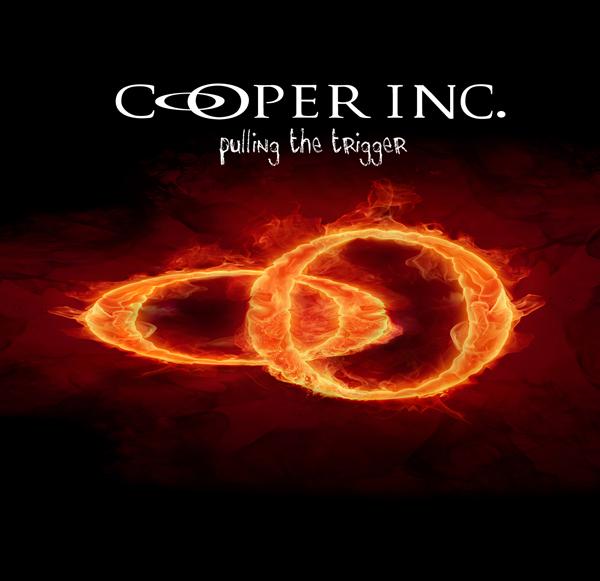 COOPER INC 'PULLING THE TRIGGER' (CTM MUSIC/POINT MUSIC/GERMUSICA)
A surprise, because the debut CD of the new band COOPER INC is filled with high quality Melodic Hardrock a la SHAKRA, BONFIRE, MAD MAX, 90s GOTTHARD… The band is formed around 2 Dutch musicians (vocalist John Cuipers and drummer Hans In 'T Zand) whom played with AYREON, VENGEANCE and MAD MAX, bassist MATTHIAS RETHMANN (LEE Z, PAUL SABU...) and the well-known German guitarist CHRISTIAN TOLLE. Produced by MICHAEL VOSS (CASANOVA, MAX MAX…), this first CD is definitely a great Melodic Hardrock piece from start to finish, with many highlights. The music is very German Melodic Hardrock orientated in the style of mentioned bands, but is lifted above the masses playing this style due to the fact we can hear both great vocal- and guitarwork, along with some nice catchy choruses. WHITESNAKE meets VENGEANCE is sometimes also the name of the game here, so all together fans of classic 80s Melodic Hardrock might wanna check out this release asap! More info at: www.cooperinc-music.com
(Points: 8.4 out of 10)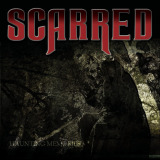 SCARRED 'HAUNTING MEMORIES' (INDEPENDENT)
SCARRED are a band from California, USA playing pure True Metal that sounds a bit like the classic 80s US Power Metal of bands like HEIR APPARENT, SAVAGE GRACE, HELSTAR and such, yet with a slight NEVERMORE touch here and there as well. Think fans of let's say PRIEST meets METAL CHURCH with a touch of ODIN and even LEATHERWOLF might get away with this release quite easily, because the 4 tracks included here are of an equally high level, so without a doubt, this is a must-have Melodic Power Metalact to check out asap if you're into any of the mentioned bands! It starts with the heavy fast and slightly modern "Rise like the sun", but goes all classic with the epic "Haunting memories" that captures the best LEATHERWOLF ever produced! The other 2 tracks are fine as well ("Worms of the universe" is a little Doomish a la CANDLEMASS and classic QUEENSRYCHE/CRIMSON GLORY Progmetal can be heard in "First encounter") and show that this SCARRED is a serious band to keep our eyes wide open for in the near future, because they might be able to belt out much more. Perhaps a Metal CD of the year if they go down into the studio with a major producer, who knows! More info at: www.scarredmetal.com and e-mail at: scarredmetal@aol.com
(Points: 8.5 out of 10)
THE RHEVANGE 'UNLEASH THE POWER' (INDEPENDENT)
Brazil is known for it's high quality Melodic Metalbands and THE RHEVANGE is no exception to that rule, because this Brazilian band releases a very nice full-length debut CD here with 'Unleash the power'. Formed in 2000, this band now has finished their official debut CD and must say that it does sound very well. The band is playing Melodic Power Metal with some Thrashy Metal riffs, sorta ICED EARTH meets TESTAMENT meets MEGADETH is what we get to hear. If this does sound good to your ears, then be sure to check out this band at: www.rhevange.com.br and e-mail them at: rhevange@hotmail.com
(Points: 8.0 out of 10)
HILARY SCOTT 'ROAD TO HOPE/CONSONANCE' (INDEPENDENT)
HILARY SCOTT is a singer/songwriter from the USA with the typical female American Midwest sound, which is calm, acoustic and almost countryish, yet still melodic enough to appeal to fans of female fronted pop/rock. Imagine FAITH HILL meets a stripped down version of SASS JORDAN meets good old JUICE NEWTON, while being produced by one of those Country Rock producers from Nashville (perhaps DAN HUFF), resulting in the sound of HILARY SCOTT. She has already released a bunch of CDs and was kind enough to sent me 2 of her releases. Both sounding pretty nice, although a little too soft most of the time. However, this is major label stuff for the Americans among us despite HILARY SCOTT is an independent artist, so go check it out if you're into all those New Country Women that have been played till death all over the US Midwest Radio the past decade, although like mentioned comparisons to JUICE NEWTON are also quite clear. More info at: www.hilaryscott.com and e-mail at: hilary@hilaryscott.com
(Points: 8.0 out of 10)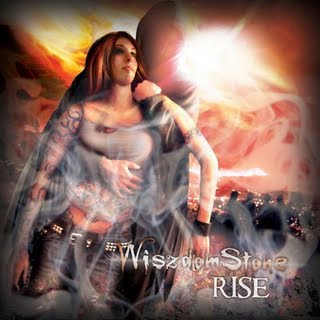 WISZDOM STONE 'RISE' (INDEPENDENT)
WOW WOW WOW ! ! ! Unbelievable this is just an independent CD of this incredible talented new Melodic Metalband from Milwaukee/Jackson/Wisconsin/USA based band called WISZDOM STONE. I was very excited when this dropped in the mailbox, because the additional info sheets and label sticker mentioned Power Metal in the vein of EDGUY, NOCTURNAL RITES, QUEENSRYCHE and IRON MAIDEN, with as special guests MIKE STONE (QUEENSRYCHE) and CASEY GRILLO (KAMELOT). Then turning on the CD itself loud and proud, the titletrack starts right away very sensational with indeed high quality Classic Melodic Metal like a mix between DIO (vocally), NOCTURNAL RITES and ASTRAL DOORS (the catchy choruses) and IRON MAIDEN (the classic guitarsound). So these guys deliver some superb high quality stuff here and happily the remaining 9 tracks continue this fantastic sensational Melodic Metal sound. The vocalwork of singer ANDRE is very sensational, as he is a pure Metalsinger like DIO, JEFF SCOTT SOTO and you name it further, a real discovery here! The music is lovely Classic Melodic Metal like mentioned before bands, without a doubt, a band to check out as soon as possible if you call yourself a DIO/NOCTURNAL RITES/ASTRAL DOORS fan, because this WISZDOM STONE combines these 3 acts perfectly on this album, with as other highlights besides the already mentioned opening track, "Unforgiven", "The sky is falling" (DIO fronting ICED EARTH!) and "The battle rages" (somehow sounding like a heavier FIFTH ANGEL meets NOCTURNAL RITES). Two words need to be added here: MUST-HAVE! More info at: www.wiszdomstone.com and e-mail them at: wiszdom@hotmail.com
(Points: 8.9 out of 10)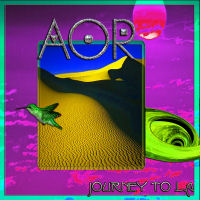 AOR 'JOURNEY TO L.A.' (ESCAPE MUSIC)
The journey of French guitarist/keyboardplayer FREDERIC SLAMA continues, because once again he has released an album (I lost the count) with his project AOR and also once again we can enjoy the talents of all those legendary singers and musicians from the AOR/Westcoast scene, such as singers BILL CHAMPLIN (the now ex-CHICAGO man is probably the oldest here), FERGIE FREDERIKSEN (known for being TOTO's singer on 1 album, but released real classics with LE ROUX and TRILLION), STEVE OVERLAND (never change a winning team, he sounds as good as 25 years ago!), PHILIP BARDOWELL (finally he sings again, most underrated singer of all times, because his vocals are truly amazing!), guitarists TOMMY DENANDER, STEVE LUKATER and many more. I remember quite well that in the beginning this AOR project was a more Westcoast based affair, but the last couple of releases and in particular this new AOR release is a must-have for the AOR fans. TOTO, FOREIGNER, SURVIVOR, JOURNEYesque AOR is what to expect here most of the time. Perhaps the last couple of songs show a more softer Westcoast-Pop side, but most of this new AOR CD delivers top-notch AOR in the shape of sensational tracks like "Waiting in the darkness", "Love remains the same", "Just for love", "The view of you"m "Heartless" and "Desperate dreams". It's releases like this that show AOR is not dead yet and 'Journey to L.A.' also shows that not only JOURNEY is able to create new high quality AOR in the classic spirit of the 1980s, without sounding dated or cliché tingled. Make sure to check out this project at: http://www.slama101.fr and e-mail at: fredericslama@hotmail.com
(Points: 8.8 out of 10)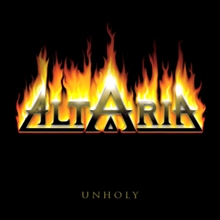 ALTARIA 'UNHOLY' (ESCAPE MUSIC)
ALTARIA is a Finnish band which was formed in 2000. They released 3 albums between 2003 and 2007, then put out a compilation album of these 3 albums, which somehow indicated it could be the end for them, but somehow ALTARIA signed to ESCAPE MUSIC and now releases it's 4th album titled 'Unholy'. Musically much heavier, darker and grittier than the earlier work, because the catchy Scandi Melodic Rock has been here and there replaced by a more Melodic Metal approach. Happily it still sounds very well, melodic and also quite catchy sometimes, especially during songs like "Warrior", "Danger zone", "Wind beneath my wings" and "Steal your thunder". Nice return of ALTARIA, more info at: www.altariamusic.com
(Points: 8.3 out of 10)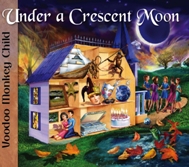 VOODOO MONKEY CHILD 'UNDER A CRESCENT MOON' (LITTLE POND RECORDS)
A complete surprise we have here, because the Illinois, Chicago area based US band VOODOO MONKEY CHILD releases a sensational 2-CD set here with 'Under a crescent moon', which is already their 2nd album. The band is playing superb high quality melodic progressive rock. Sometimes they remind a bit of GLASS HAMMER, yet more melodic and thanks to the fantastic vocalwork of female singer JANEY AGE, this band is lifted way above any other progband out there at the moment. Sometimes also MOSTLY AUTUMN and LANA LANE come to mind, but VOODOO MONKEY CHILD has sort of an own sound, which can happily be heard on 2 full-length CDs here. Like mentioned before, the female singer is the winner here, as she has an incredible voice and the funny thing is that she is actually a Czech Republic born singer and the 2nd CD that comes along with this new album is sung in her native language. Anyway, without a doubt, this is highly recommended stuff, a must-have for any fan of melodic progrock from start to finish, so make sure not to miss this one at: www.voodoomonkeychild.com
(Points: 8.8 out of 10)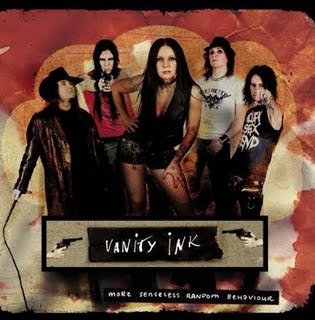 VANITY INK 'MORE SENSELESS RANDOM BEHAVIOUR' (SWEDMETAL RECORDS)
This is the 2nd album of the Finnish band VANITY INK. This band is playing Rock and Roll the way it should be played, which is loud and proud, with still a lot of clean melodies and great vocalwork of their female singer ANNABELLA. Despite the very awkward CD title, this album rocks and could easily put them in a more popular setting. The sound fits somewhere between 80s LITA FORD, LULLACRY and BACKYARD BABIES, which can be heard on the 11 tracks included on the band's new album, which has been released on SWEDMETAL RECORDS. More info at: www.vanityink.net
(Points: 8.5 out of 10)
CAIN 'THE MASTER CLOCKWORK' (SWEDMETAL RECORDS)
Another band pronounced as CAIN, so do not confuse them with KANE, KEANE, CAIN'S OFFERING or a bunch of past bands that were also named CAIN and also do not think of JONATHAN CAIN or TANE CAIN for that matter. This is a Swedish band called CAIN, formed in 2003 and now releasing their debut CD on SWEDMETAL RECORDS. Musically they play Melodic Progressive Metal, not as sensational as for example SEVENTH WONDER, but still in a same sorta direction, which does sound quite good, although it will be hard if we compare it to the immense high level this genre demands nowadays. Production could have been a little better, as the drums sound a bit thin, but further it is one of those progmetal album one can easily pick up, also thanks to the strong typical Swedish vocalwork of singer PATRICK STORMBERG, who sings a lot of nice melodies in each and every of the 9 tracks, sometimes reminding of GORAN EDMAN (especially during the rather excellent "Lost forever more"). Go check out this band at: www.myspace.com/cainswe
(Points: 8.3 out of 10)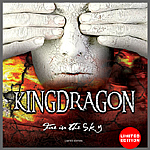 KINGDRAGON 'FIRE IN THE SKY' (INDEPENDENT)
A real surprise from Greece, because the band KINGDRAGON is a high class AOR/Melodic Rockband whom are reminding me of the pure 80s American wave of Melodic Rockbands. Their sound is big, hooky, keyboard filled, guitar-driven and most important above all, the vocalwork of singer/keyboardplayer George Aspiotis is top-notch. It's like we are listening to a US based band from 1989, something along the lines of FANZ, BILOXI, BRITTON, WHITE SISTER, FIREHOUSE, JOKER, VISHUSGRUV, DANGER DANGER, BLONZ, PROPHET, etc. etc. Meaning this KINGDRAGON is highly recommend to check out, because all 4 included songs ("Fire in the sky", "Man of yesterday", "Hold on 2 love" and "Lovely lady") on their mini-CD 'Fire in the sky' are catchy uptempo melodic rockers. Did not expect it to be this good and I am quite sure we are going to hear a lot more in the future from this sensational band from Greece, so make sure to check them out at: www.kingdragon.gr and e-mail them at: media@kingdragon.gr
(Points: 8.5 out of 10)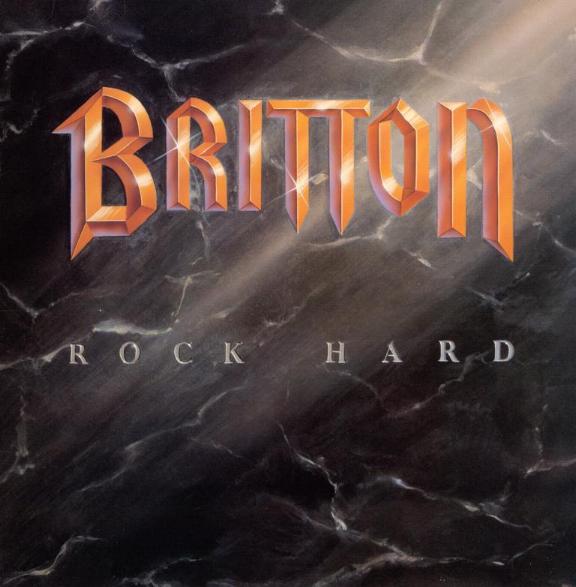 BRITTON 'ROCK HARD' (Z RECORDS)
Wow, I remember well the first time I heard the song "Don't wanna be your fool" off a compilation LP I rented from the local library, I think it must have been around 1993, so the song was already 5 years old back then, but anyway I was hooked and loved it, must have played the cassette version a zillion times. Anyway, years went by, finally purchased a copy of their only LP 'Rock hard' from 1989 for a few bucks at some odd place on one of my record hunting trips through Europe in the late 1990s. Scored a CD they released in the 1990s as well around that time, but then the 2000s it became awfully quiet and I never played that US band BRITTON again until the year 2009! Now Z RECORDS released the ultimate BRITTON CD, because not only does this new CD re-issue of their 1989 debut contain all the original tracks from 20 years ago fully remastered, but also a whole bunch of demos are added. Musically a trip down memory lane, because this is Arena US Melodic Hardrock of the late 80s in it's best format, belting out melodies and guitar riffs like a mix between BON JOVI, DANGER DANGER, WARRANT, DOKKEN, HEAVEN'S EDGE, AUTOGRAPH and WINGER. Highlights besides the already mentioned classic "Don't wanna be your fool" are "Hold on", "Heart so lonely", "Over the edge" and "You're the one". A must-have release for the fans of classic 80s US Melodic Hardrock at it's finest! Thank you Z RECORDS!
(Points: 8.8 out of 10)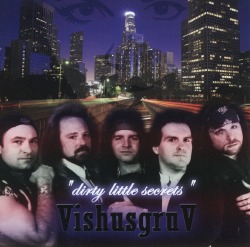 VISHUSGRUV 'DIRTY LITTLE SECRETS' (AOR FM RECORDS)
The past few years the interest in doing CD releases filled with remastered material recorded in the 1980s by obscure bands is incredible and of course this is a very nice development in the music business. When counting, about 10 labels worldwide are completely focused on doing these releases and AOR FM RECORDS is one of the finest. They have done some excellent releases already and with their latest of VISHUSGRUV they bring something special to the public. Back in 1991 I bought when looking into a bargain bin my first couple of obscure CDs. Along with a JOKER CD, I found a CD of this weird named band VISHUSGRUV, whom had released the album the same year. Think this must-have been a sell-out for the defunct label RED LIGHT RECORDS back then, because both albums were released on that rare US label. Anyway, I was not really impressed of the album and so actually never played it again. In those pre-internet days I had absolutely no idea whatever happened to the band. Moving forward 15 or 16 years in time, internet had taken over completely and somehow I stumbled on an amazing unreleased 2nd album of VISHUSGRUV. Sadly the sound quality was terrible, so it was not really pleasant to listen to. Happily from out of nowhere just recently AOR FM RECORDS announced this 100 (!) pressed cassette tape album from VISHUSGRUV, originally released in 1993, was on their schedule to be released. Well, now it has been released and I must say that it sounds HUGE! The included music is top-notch Melodic Rock of the best late 80s US kind, with a touch of AOR, even sometimes reminding of THE STORM or the very first HAREM SCAREM (the big harmonyvocal-driven choruses) and a lot of BILOXI at their best (read: their mini-CD!), partly thanks to the superb vocalwork and catchy choruses. Why this album has been on the shelves and only sold as a tape in a limited quantity of 100 (!!!) for 16 years is just unbelievable, but I guess this was due to the 1990s, because a decade earlier this album could have been a major label release for sure. Anyway, better late than never AOR FM RECORDS must have thought, because their release of the 2nd VISHUSGRUV album is something any Melodic Rockfan should check out asap, especially superb songs like "Destiny", "Poison kisses", "Heart of stone" (the absolute WINNER of this CD, this sounds like the perfect mix between the very first DANGER DANGER, the first WHITE SISTER, the first PROPHET and THE STORM, Pompous 80s Melodic Rock at it's best, with a chorus one will be humming for months after hearing it for the first time!!!) and "Missing you". Concluded, a must-have and available through: www.Aor-fm.com
(Points: 9.0 out of 10)
BRUNO ROCK 'WAR MANIACS' (7 HARD)
Guitarist/vocalist/songwriter BRUNO KRALER aka BRUNO ROCK returns with a new CD titled 'War maniacs'. Musically very much driving on the classic European Melodic Rocksound of bands like CRAAFT, DOMINOE, BONFIRE, VICE and such, the album sounds quite fresh. Especially the beginning of the CD offers some great catchy Melodic Rocksongs, such as "Breakthrough", "Julia" and "Liar". 11 songs are included in total and although the songs towards the end seem to have some less catchy choruses, still this a nice album to check out if you like the good old Melodic Hardrock of mentioned bands. Maybe nothing new is brought here, but happily Bruno shows he is a very talented musician, who is able to release a high quality record, which any Melodic Rockfan can relate to. More info at: www.brunorock.com
(Points: 8.2 out of 10)
PARIS KEELING 'END OF RIDE - REVISITED' (SURGELAND RECORDS)
SURGELAND RECORDS is a US based label I got in touch with way back in the first days of Strutter'zine, which is now like 15+ years ago! Anyway, they back then sent me a Tape (!) and a CD of the STEVE GRIMM BAND, which was the follow-up band to BAD BOY, the legendary 70s/80s Melodic Rockband. Being the enthousiastic writer back then, I was very keen and eager on writing everything about this SURGELAND RECORDS signed act, but looking back now, the next 15 years I never heard anything of the band or label for that matter! Well, now in 2009 all seems well again and SURGELAND RECORDS releases the new CD of the fantastic lead singer KELLY KEELING. This is a project Kelly has done with guitarist/producer MARTY PARIS. The result is PARIS KEELING and although I am a fan of Kelly's vocals, I have never heard him singing something really sensational, except from a few cuts on his first BATON ROUGE record. Also on this new CD the music is just good Melodic Bluesy Heavy Rock like a mix between BLUE MURDER, RAINBOW, WHITESNAKE, BAD COMPANY and especially LYNCH MOB. Not bad at all, but also not really sensational, unless you like LYNCH MOB! Nevertheless, the vocalwork is top-notch and the guitarwork is impressive, as well as the guest spots of DON DOKKEN, GEORGE LYNCH, AL PITRELLI, ERIK NORLANDER and CARMINE APPICE, so if you're into Classic somewhat groovy/bluesy Melodic Hardrock like mentioned bands, then this is definitely worth checking out at: www.pariskeeling.com
(Points: 8.0 out of 10)
TOJA 'TRAIN OF LIFE' (AVENUE OF ALLIES MUSIC)
TOJA is a German band, who have been going strong for more than 10 years now, releasing 2 albums before this new one 'Train of life'. Musically it is typical German Melodic Hardrock that sounds like a mix between ZENO, AXXIS and ANGEL HEART. Most of the 10 included songs are midtempo and somehow lead singer TOMMY reminds a lot of ROB HALFORD, with his high-pitched screams here and there. It's not as good as mentioned bands and sometimes also going into a more Teutonic ACCEPTish Metal sound, such as "Slave to the machine" and also some Epic Ballads can be heard and there, which are SAVATAGE influenced. However, most of the time it is the typical German Melodic Heavy Rock a la ZENO, AXXIS and also CONCEPTION comes to mind sometimes. Check it out for yourself at: www.avenue-of-allies.com
(Points: 8.0 out of 10)

OCEANS OF NIGHT 'THE SHADOWHEART MIRROR' (AMBIENT RECORDS)
OCEANS OF NIGHT is a venture between multi-instrumentalist SCOTT MOSHER (who released a bunch of instrumental CDs, which we reviewed in the past) and vocalist SCOTT OLIVA (WIND WRAITH is one of his bands, a great Melodic Progmetalband which released a couple of awesome albums). The project has released the first CD 'The shadowheart mirror", which sounds very impressive. The combination of superb GEOFF TATEish vocalwork and excellent guitarwork along with beautiful QUEENSRYCHE meets KAMELOTish melodies is making this CD a must-have for fans of high quality Melodic Progressive Metal. The only thing that bothers a bit is the fact that a drum computer has been used instead of a real drummer, but apart from that, this CD sounds huge and is a must-have for fans of the old QUEENSRYCHE sound circa 'Empire' and 'Operation Mindcrime', because it really is not far removed from those records. OCEANS OF NIGHT deliver an excellent CD here and with a slight modern edge (Ambient influences, referring to the labelname as well), this is a surprise release that shows exactly what QUEENSRYCHE should have been doing on a new record, but each time fail to do. Better check it out asap if you're starting to become interested at: www.oceansofnight.com
(Points: 8.3 out of 10)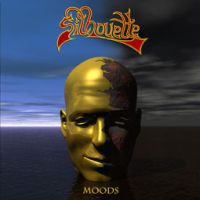 SILHOUETTE 'MOODS' (PROGRESS RECORDS)
Muiscally speaking, the Dutch are nowadays the leaders of female fronted Gothic Metal and Neo-Progressive Rock, because the past 2 decades they have delivered many high quality releases in these genres. The month September for example delivers 4 great new Dutch Neo-Progalbums (KNIGHT AREA, FLAMBOROUGH HEAD, SILHOUETTE, LAST DAY), of which SILHOUETTE is one of the best. This band was formed in 2005 and released their debut 2 years later independently. Now in 2009, the band releases it's 2nd album 'Moods' on the Swedish label PROGRESS RECORDS, which by the way was produced by KNIGHT AREA's Gerben Klazinga. The music is pure Neo-Progressive Rock in the style of the original British inventors, such as IQ, PENDRAGON, PALLAS and ARENA. The songs are really song based, so not lengthy and loaded with instrumental passages, just going for a song and a strong melody, actually sounding not that far away from KINO, IT BITES, JADIS and FROST. Songs like "Far away", "Feeling good", "Searching for her" and "Another bedtime story" are showing that this SILHOUETTE should be considered as another high qualiy Neo-Progband to reckon with in the near future. More info at: www.silhouetteband.nl
(Points: 8.7 out of 10)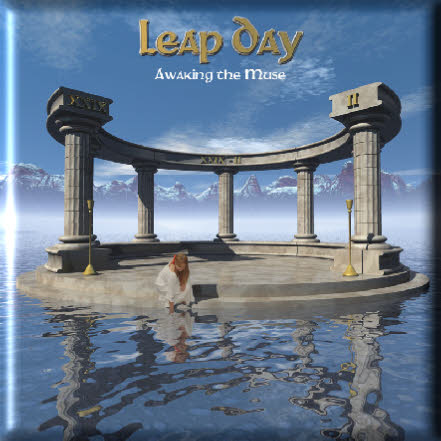 LEAP DAY 'AWAKING THE MUSE' (OSKAR/POLAND IMPORT)
LEAP DAY is a new band formed around ex-members of FLAMBOROUGH HEAD, NICE BEAVER and PINK FLOYD PROJECT. They have released their debut album on OSKAR RECORDS, which is a Polish based label. The Neo-Prog of LEAP DAY is based on long instrumental passages and so included are just 7 songs, with still a playing time of 55 minutes. The Prog is therefore better comparable to old 1970s GENESIS, SPOCK'S BEARD and THE FLOWER KINGS, although FLAMBOROUGH HEAD also comes to mind a lot of times when listening to this first album of LEAP DAY. One way or the other, what we get to hear is of a very high level, more than anything the bandmembers have ever done in their past, although FLAMBOROUGH HEAD of course is an exception, but I do find this LEAP DAY at the same level or perhaps even better than that band. Anyway, we can conclude here that LEAP DAY is yet another interesting Dutch Neo-Progband to check out, evenonly if it was for the opener of this album, the excellent "When leaves fall", which at this time of year is indeed the case! More info at: www.leapday.nl progrock@oskar-cd.com.pl
(Points: 8.3 out of 10)

TONY LIDDLE 'HEART'S DESIRE' (STRANGE STREET RECORDS/TARGET RECORDS)
It has been quiet for a long time around the German re-issue AOR label TARGET RECORDS, but they make a sensational return here with the release of a very rare 1987 recorded solo-album 'Heart's desire' of ex-STRANGEWAYS vocalist TONY LIDDLE. Actually this album was never released, as only demos have been circling around the internet for the past 10 years now. Finally the full album has been released, sounding crystal clear and with 5 bonustracks from 2 other rare albums of Tony added. Musically speaking this is A.O.R. at it's very best, in the classic 80s meaning of the musicstyle, because comparisons to PREVIEW (some songs were written and co-performed by the Gold brothers of PREVIEW), AVIATOR and MARK FREE/SIGNAL are very easy to make when hearing such wonderful sensational Classic AOR tunes, such as "Stranger to love", "Hot for you", "Can't stop loving you", "Out in the sun" and "Rebel". The vocals are top-notch, although here and there Tony sounded a little strained somehow, probably because the original production was not done by one of the big 80s AOR producers sadly, although also in a few songs Tony comes dangerously close in sounding like MARK FREE. Also the first Swedish ALIEN record style can be heard in the song "No easy way", while STARSHIP similarities are also very clear (just listen to "Heart's desire" and you'll get the picture!). I think any 80s AOR fan will understand now this is a must-have release. OK, the sound/production is not huge, but nevertheless, the mastering has been done quite well to make it sound listenable from start to finish and any AOR fan will agree this CD is something to own for sure! Available through: www.targetrecords.de
(Points: 8.7 out of 10)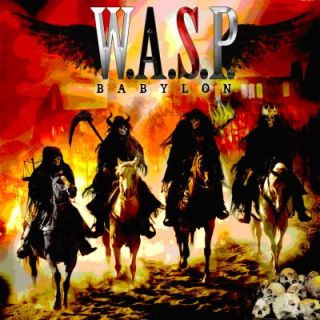 WASP 'BABYLON' (DEMOLITION RECORDS/SUBURBAN)
WASP returns once again and just maybe, this new album 'Babylon' is the best WASP album in 20 years (!!!). Finally, BLACKIE LAWLESS delivers a high class performance, both vocally and songwise. From start to finish, this classic WASP at it's best! Although previous new records were quite good as well, 'Babylon' offers some really excellent new tunes in the best WASP tradition. The only pity of the 9 included tracks is the DEEP PURPLE cover "Burn", but happily the other 8 tracks are really very strong, such as "Crazy", "Babylon's burning" and "Into the fire". This new WASP comes as a big surprise, so be sure to check it out asap and of course I can recommend the vinyl version of this release, because that truly captures the WASP spirit!
(Points: 8.8 out of 10)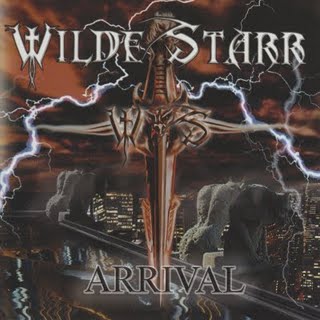 WILDE STARR 'ARRIVAL' (FURNACE MAXIMUS RECORDS)
Here we have something very sensational actually, because the Californian based WILDE STARR has released a superstrong debut album titled 'Arrival' that musically is heavily influenced by Classic 80s US Melodic Heavy Rock/Prog Metal, not far away from 80s QUEENSRYCHE, 80s CRIMSON GLORY or 80s FATES WARNING, yet with powerful female vocals. WILDE STARR consists of vocalist/keyboardplayer LONDON WILDE (who sings as powerful as any male high pitched singer in the genre, easily reaching GEOFF TATE or MIDNIGHT (RIP)) and guitarist/bassist DAVE STARR, with JIM HAWTHORNE playing drums on the album. The songs and sound is top-notch, right from the start with the lovely hard-hitting Melodic Metal Monster "Rose in the dark" until the very end with "The chain". Quite a surprise this release and unbelievable they have received such small promotion, because 'Arrival' sounds very impressive! More info at: http://www.myspace.com/wildestarr and http://wildestarr.com/ By far the best female fronted Metal release in a long time!
(Points: 8.8 out of 10)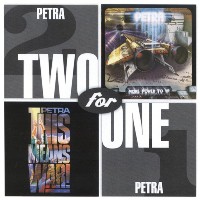 PETRA 'MORE POWER TO YA/THIS MEANS WAR 2-CD SET RELEASE' (CMG LABEL GROUP/EMI MUSIC)
I have always had a soft spot for the Christian Rockband PETRA. Especially their early 80s albums with lead singer GREG X VOLZ were of a very sensational level. The band played back then pure early 80s US AOR/Pomprock a la LE ROUX, ROADMASTER, STYX, KANSAS… Greg's vocals were amazing and it was sad to see him go around the mid 80s, being replaced by JOHN SCHLITT, who on the other hand lifted PETRA up to the masses and with him PETRA became the most successful Christian Rockband ever. Anyway, the best of both worlds can now partly be heard on this new 2-CD set release, because the 1982 release (with Greg on vocals) and the 1987 release 'This means war' (with John on vocals) have been combined on this release. Both AOR/Melodic Rock related, we can enjoy many great songs on both albums here, such as "Stand up", "Rose colored stained glass windows", "Run for the prize", "Kenaniah", "He came, he saw, he conquered" and "All the king's horses". The difference of course is that the 'More power to ya' record is featuring some of the finest vocals PETRA ever recorded (!) and the music is more STYX meets KANSAS meets LE ROUX, while 'This means war' contains catchy big sounding Melodic Rock, sorta like a Christian version of BON JOVI meets BONFIRE! One way or the other, this is an excellent 2-CD set release of 2 albums which were not easy to get nowadays. More info and available through: www.asaf.eu
(Points: 8.9 out of 10)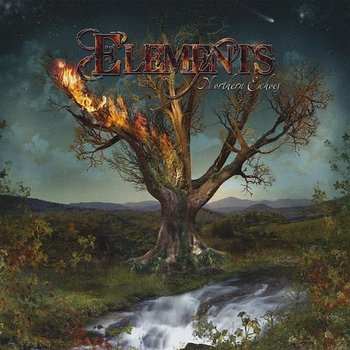 ELEMENTS 'NORTHERN ECHOES' (INDEPENDENT)
Finnish band with a female singer (IDA-KATHARINA LINDELL) and a superb guitarist (JARMO HYVARINEN) on a rather nice little album titled 'Northern echoes'. Musically very much going in the typical European way of female fronted Melodic Metal, this CD offers 8 pretty good tunes, mostly uptempo based and very melodic. DELAIN is a very good comparison here, because actually ELEMENTS also does not have much to do with pure Gothic Metal, despite the typical WITHIN TEMPTATION/NIGHTWISH ish vocals. For an independent release it all looks and sounds very impressive and with songs like "One in the dark", "Runaway" and "Sorrowmaker" this band shows they have a bright future ahead of them and fans of especially DELAIN, LUNATICA and XANDRIA will probably like this a lot! More info at: www.elementsweb.net
(Points: 8.3 out of 10)
SNEW 'SNEW YOU' (INDEPENDENT)
SNEW is a Californian band playing Classic Hardrock'n'Roll in the style of ROSE TATTOO, DIRTY LOOKS, KIX… 10 songs are included and each of them follows the classic AC/DC influenced Rock and Roll Rhythm, so this is pure Rock and Roll the way it should sound: raw, dirty mean uptempo sleazy Rock and Roll! THE ANSWER and AIRBOURNE deliver the same kind of class as SNEW, but of course SNEW is just an independent band, which is a shame, because with some more promotion they could become the American answer to those bands! Check them out for yourself at: www.snewyou.com
(Points: 8.2 out of 10)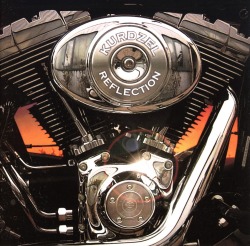 KURDZEL 'REFLECTION' (INDEPENDENT)
Classic Hardrock is the name of the game here, very much going in the KROKUS/AC/DC/DIRTY LOOKS direction, yet here and there between the 16 included tracks, KURDZEL from Germany offers some excellent Melodic Rock! For example "I don't worry" is a great melodic rocker with superstrong female vocals of singer ELLI ERL, who also sings on the song "Light the fire within", which even reminds me of HEADPINS in their heydays. Actually 'Reflection' is a collection of songs recorded throughout the years 1995, 2003 and 2006, with many different lead singers. The music is mostly a mix of Melodic Rock and Classic Hardrock, with of course the highlights finding it's way in the more melodic rock orientated direction (and these are most of the time the 1995 recorded songs), such as during the already mentioned songs, but also the uptempo "Keep my dream alive" (a la MASON, anyone remember that band?), "Tender is the night" (ZENO/FAIR WARNINGish) and the semi melodic rockballad "Sweet and fine". In the end, it all reminds me so much of this Southern German based band MALLET, whom also deliver top-notch catchy melodic rock and just plain old Classic Hardrock. Not bad at all, but perhaps a pure Melodic Rock based album would be more interesting next time! More info at: www.kurdzel.de
(Points: 8.3 out of 10)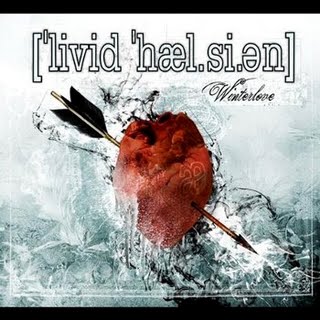 LIVID HALCYON 'WINTERLOVE' (TRUE COLOR RECORDS)
Although LIVID HALCYON's music is not really original, opener "On my own" is a deadly catchy tune with a haunting melodic chorus one can not get out of his/her head for days after hearing it, which in this case is a good thing, because it is a sensational tune. The music is typical modern day female fronted Melodic Rock/Gothic Metal, yet not really Gothic and not pure Metal actually either. Let's put on the label Melodic Heavy Rock with modern distorted guitar riffs here, meaning basically it is sounding dangerously close to the Dutch DELAIN, AUTUMN or NEMESEA, the Austrian LUNATICA and especially the German ALL ENDS, so mostly uptempo tunes with memorable catchy singable melodic choruses is the name of the game here, with as highlights besides the first track, the songs "Calling out for me", "Break away" and "Stay". The band is blessed with a great female lead singer called MELI, who is making it a very enjoyable ride from start to finish. Like mentioned before, it is not really original, but happily LIVID HALCYON is doing it very well and Germany is one strong female fronted Melodic Rock/Metal band richer with this band, so be sure to check them out at: www.livid-halcyon.de
(Points: 8.6 out of 10)
ARKONA 'GOI, RODE, GOI' (NAPALM RECORDS)
Wow, this is a mix of many different music genres, because one second you find yourself in medieaval Europe with pure Traditional beer drinking Folk Music with some great female vocalwork, while at other times it is pure Pagan/Black-Metal, but happily most of the choruses are sorta Gothic Power Metal orientated, making this mix of KORPIKLAANI, MAGO DE OZ and AMON AMARTH quite a pleasure to listen to, although one will definitely have to open-minded, because also lyrically ARKONA (Russian band) is singing in the Russian language, so probably not understandable for most of is. Nevertheless, the band's 5th album 'Goi, rode, goi' is a very nice album to check out at: www.arkona-russia.com
(Points: 8.0 out of 10)
THE 11TH HOUR 'BURDEN OF GRIEF' (NAPALM RECORDS)
Dutch and Doom Metal do not go hand in hand much, but THE 11TH HOUR is an exception, although this Dutch band actually consists of 1 man only, namely the legendary ED WARBY. He is well-known as being the drummer for ELEGY, AYREON, GOREFEST and several other acts, but is now fronting his own band THE 11TH HOUR, on which he is playing and doing everything on his own, except for the vocal parts, which were done by Swedish singer ROGGA JOHANSSON. The result is a very impressive pure Doom Metal album that can easily compete with the leading names in this mainly cult underground genre. It is much darker and slower than for example CANDLEMASS, although vocally it is not that far away from that Swedish band, because Rigga has a clean melodic voice, with some growls here and there too. Anyway, if you like Doom Metal, then this might be your album of the year! More at: www.myspace.com/11thhourdoom
(Points: 8.3 out of 10)
FUTURE IS TOMORROW 'FIT TO DIE PART 1' (INDEPENDENT)
Surprises come and go these days, because FUTURE IS TOMORROW is a great Italian band with a very impressive debut CD titled 'Fit to die part 1'. The sound is pure Italo Melodic ProgPowermetal like a mix between VISION DIVINE and the first couple of LABYRINTH albums. Only the production sounds a little thin, which is a shame, because with a major producer, this could have been one of the finest albums of 2009! Yes, it is really that good, because thanks to awesome lead vocals and guitarwork, the 8 catchy tunes are a pleasure to listen to. One can only wonder how it all would sound if someone like SASCHA PAETH would produce this band, anyway… UNDERGROUND SYMPHONY RECORDS or bands like ASTRA, THY MAJESTIE, HIGHLORD, LABYRINTH, VISION DIVINE, SIGMA, BLACKWINGS, DERDIAN, WONDERLAND… well the list is endless… this is another strong Italo Power Metal album filled with catchy melodies, must-have for fans of mentioned bands! More at: www.futureistomorrow.it
(Points: 8.3 out of 10)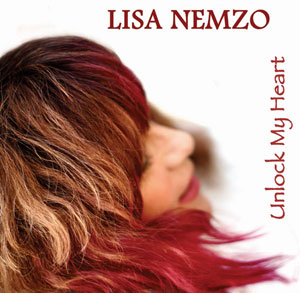 LISA NEMZO 'UNLOCK MY HEART LP' (DREAM WILD RECORDS)
Something I would never ever for the rest of my life thought would become reality again… the return of vinyl! Well, guess what, in the past 5 years the rise of vinyl releases has been rapidly, thanks to the constant decrease of CD sales (due to the increase of digital downloads), people long back to the time when buying new music was a real joy, because the vinyl was not just a piece of music, it was something to adore. Anyway, the increase of vinyl sales in the past few years is finally making an impact on the music industry, because so many new albums are being released on LP nowadays. I am safe to predict that within 10 years the vinyl will be taken over the cd in the shops. Just looking at my local media shop music sections, it seems that the CD corners are losing their space to LP more and more, which is a very sensational movement if you ask me! Anyway, also some independent musicians are pressing their music onto LP. Of course these are all very limited releases, because it is very expensive to press these LPs, especially in the case of the new album of legendary female singer LISA NEMZO. It was a rainy day outside when I started to dig through my huge collection. I stumbled on the record 'Tough girls can be pretty' from LISA NEMZO, released way back in the mid 1980s. Putting on the record, setting the pitch control a little faster and there you go… classic 80s female AOR/Poprock was the result! I still remember listening to these wonderful tunes over and over again a long time ago and was actually re-discovering them this summer of 2009 again. However, always wondering whatever happened to someone as talented as LISA NEMZO, I started googling and well… to cut a long story short, she just released a new solo-album titled 'Unlock my heart'! The good thing however is that she sent me one of the limited LP versions of this record, which in this case happens to be an awesome looking 2-LP set, split in a colored red and an orange (yes, the Dutch national symbol!) color! This all together makes this release very special. The music is not as 80s AOR based as her earlier LPs, but still what we get to hear is very impressive, because Lisa still has a superb voice and the softer aor/poprock is reminding a lot of classic 70s HEART. Especially side-A and side-C are filled with some great AOR/Poprock material, such as "This time", "Reach", "Everything changes" and "The last straw". A lot of calmer (semi) ballads are included, a little folksy here and there, just like 1970s HEART, although it also reminds me a lot of CHALLENGE, if anyone can recall that band. Perhaps also fans of MOSTLY AUTUMN, KARNATAKA and THE REASONING might appreciate this album a lot. Like mentioned before, better make sure to get the vinyl version of this release, because finally I was able to compare a CD release to a Vinyl release of the same album (Lisa sent me a CD copy as well) and guess what? Vinyl sounds better than CD! More info at: www.dreamwildrecords.com and www.lisanemzo.com
(Points: 8.6 out of 10)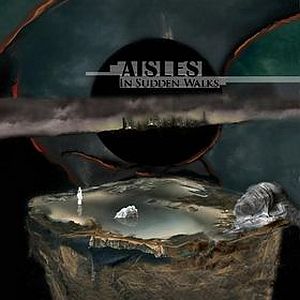 AISLES 'IN SUDDEN WALKS' (INDEPENDENT)
Chilean surprise here, because AISLES is a very original band, whom are creating some beautiful melodies on their CD 'In sudden walks'. Although opener "Mariachi" is a semi-instrumental complex tune, some of the songs on the rest of the CD is really a mix of AOR melodies and pure Neo-Progressive Rock like RUSH meets JOURNEY meets ENCHANT, combine those acts and you're quite close to the sound of AISLES, a Santiago/Chile based band whom deliver their 2nd with this 2009 CD titled 'In sudden walks'. Singer Sebastian Vergara has got a superb voice and with songs like "Revolution of light" and "The maiden", this band has recorded some jewels that will be loved by both AOR and progfans from around the globe! Together with some instrumental movie theme like tunes, such as the 15 minutes closing track "Hawaii", this is a very special release here, so be sure to it out asap at: www.aislesproject.com Only thing is that hopefully next time a bunch more songs like the mentioned tracks will be included (because now the band offers a lot instrumental parts) as those show AISLES at their very best! Nevertheless, a very interesting band!
(Points: 8.4 out of 10)
(All reviews by Gabor Kleinbloesem except where noted)