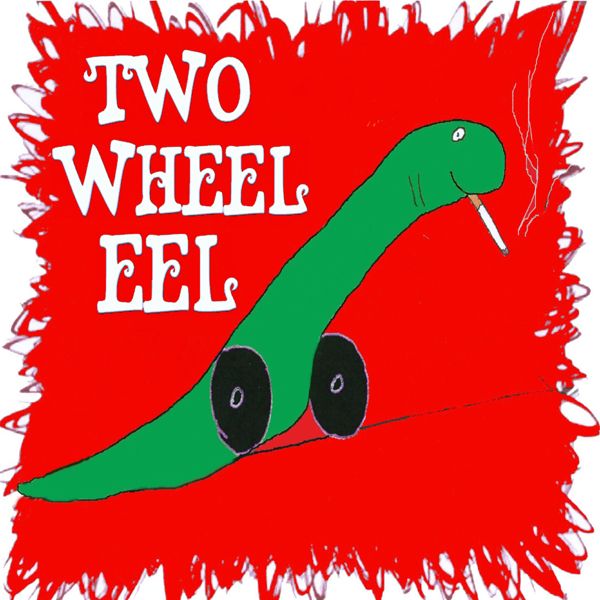 TWO WHEEL EEL 'TWO WHEEL EEL' (EYELESS INDUSTRIES/USA IMPORT)
Out Of New Jersey comes the band TWO WHEEL EEL, whom are playing a sorta 70s Classic Rock style that somehow brings memories of late 70s/80s singer-songwriter acts like TOMMY TUTONE, JOHN CAFFERTY and JOHN COUGAR, so a little raw in the vocal department, a working class approach and songs that most of the time go for a semi-acoustic upbeat Rock and Roll sound that also owes a lot to classic BRUCE SPRINGSTEEN of course, a fellow New Jersey hero! The songs are good for what they are, a bit middle-of-the-road ish, but suddenly out of a sudden the band throws in a CLASSIC 1980s US RADIO-AOR Ballad in the shape of a song called "Heaven and hell". I have no clue what just happened there, but this song is standing head and shoulders above the rest of the disc, because this is the kind of pure 80s AOR the way WE want to hear it, going directly for the classic SYNCH, THE HEAT ('Westend story'), FORTUNE and even SURVIVOR approach! OK, it's a ballad, but a really sensational pure AOR one and that is something really interesting on this mostly rather typical Midwestern American singer-songwriter Rockalbum. Like I said, fans of BRUCE SPRINGSTEEN and JOHN COUGAR will absolutely love this working class singer-songwriter rockalbum in typical American style, but the AOR fan will absolutely love this 1 song and I definitely hope a future record shows more of this style. Check them out for yourself at: www.myspace.com/twowheeleel and www.eyelessindustries.com
(Points: 8.0 out of 10)
RUSTY PACEMAKER 'BLACKNESS AND WHITE LIGHT' (SOLANUM RECORDS/AUSTRIA IMPORT)
Except for the drums, RUSTY PACEMAKER from Austria did everything on his own, from playing all the instruments (except drums, which were handled by FRANZ LOCHINGER of HEATHEN FORAY and also a few guest appearances here and there), the recording process, mixing, writing, etc.) and even formed his own label SOLANUM RECORDS, on which the first album is now released. He started writing music in 2003 and now 7 years later the first CD 'Blackness and white light' is released. Rusty's voice is a little dark and monotone and it would be wise to hire a real singer on a future CD, perhaps the guest female singer LADY K who sings pretty well and makes the song "Amok" the standout track, a sorta Progressive Gothic Metal piece. Musically speaking this CD is mixing all kinds of elements, 80s Gothic Rock (DEPECHE MODE), 00s Gothic Metal (HIM), Progressive Rock/Metal (PORCUPINE TREE) and some sorta Wave-Dark Rocksound (read THE EDITORS) can all be heard. Combined it sounds interesting, but a recommendation to Rusty is definitely that he should write more songs a la "Amok" which combines all these elements quite perfectly and more importantly it shares the lead vocal role with a great female singer. Dark Gothic Progressive Rock is the best way to describe this… more info at: www.rustypacemaker.com
(Points: 7.6 out of 10)
GERALD KRAMPL 'LIGHTHOUSE' (INDIGO MUSIC/AUSTRIA IMPORT)
Out of one of the most beautiful cities in Europe, Vienna (Austria) comes the pianoplayer/keyboardplayer and composer GERALD KRAMPL. He returns with a new solo-CD entitled 'Lighthouse', which musically continues the work he created on his former albums. Classical Music, Ambient, New Age and a little Prog are combined in a relaxing piano/keyboard + max. two strings approach, so perfectly suitable to play on the background. This is typical movie made music and it is done very well if I say so myself. While listening to the CD it can easily brings you memories of certain events that happened in your life, even though the music is new, but the whole vibe is just so strong and it really touches you. Nevertheless, I do hope Gerald will not forget his Progrock roots, because this CD has nothing to do with prog, rock or anything we usually review. However, fact is that it is a quality CD for sure, which you can check out at: www.indigomusic.at
(Points: 8.3 out of 10)

LICENCE 'HOGT SPEL' (ZINK MUSIC/SWEDEN IMPORT)
Whenever I am thinking or talking about Sweden, it usually is about music related topics, because after all, they are one of the absolute best countries for quality music in the music history. It all started in the 1970s with a bunch of Progressive Rockbands, but after ABBA made it big, the whole of the 1980s gave life to thousands of acts in all music genres. The Swedish people know exactly how to write a catchy melody and it does not matter which music style it concerns. In the early 1980s a band called LICENCE was active and although they sing in the Swedish language, musically speaking this was a high profile act playing pure early 1980s L.A. based Westcoast-AOR/Poprock in the style of TOTO, AIRPLAY, JAY GRAYDON, DAVID ROBERTS, PAGES, JAY GRUSKA… They released an LP back in 1981 and a single in 1982 and now the Swedish label ZINK MUSIC was kind enough to release all the material of the band onto a remastered sounding CD. 'Hogt spel' is the title of the CD and basically the album is filled with 12 classic early 80s sounding Westcoast-AOR tunes that are dangerously close to the 1970s classic of AIRPLAY, just listen to opener "Delade meningar" and it's like you're listening to the Swedish version of "Crying all night" from the one and only AIRPLAY record! Other highlights are "Over", "Manskligt varde" and "Du Ar Hos Mig", all supertight sounding pure 1981 Westcoast-AOR a la TOTO/AIRPLAY/DAVID ROBERTS, but then sung in Swedish. Must-have for the fans of mentioned acts! By the way, the 2 bonustracks are taken from their rare 7" single from 1982 and these songs are more uptempo AOR Rock… who knows if they had recorded another album around that time, it could have been an AOR Classic, but 'Hogt spel' is really a Westcoast Classic a la AIRPLAY/TOTO. More info at: www.zinkmusic.com
(Points: 8.7 out of 10)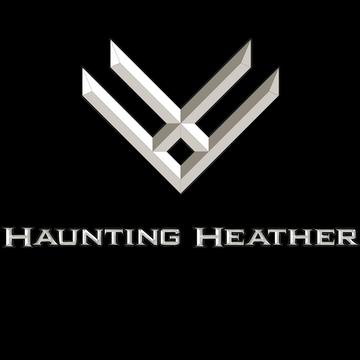 HAUNTING HEATHER 'ONE' (INDEPENDENT/USA IMPORT)
Straight from Kansas City, USA the band HAUNTING HEATHER sent me their CD 'One'. An independently released quality record that sounds very impressive and combines a lot of music styles, although modern rock meets progressive rock would be the best description. Sometimes akin to RUSH and ENCHANT, the band also has some similarities to a band like TRAPT and even a little GOO GOO DOLLS comes to mind, so this is typical American modern day Rock. Highlight is definitely the catchy "Fall" and also "Alive" that contain supertight melodies with a somewhat proggy rock rhythm. However the band also throws in a pure midtempo AOR tune titled "Tangled" on their album and without a doubt this song is definitely the finest track on the CD. OK, it's only one song that can be qualified as AOR, but this "Tangled" is really a beautiful AOR song like only the Americans can make 'em. The guitarwork is overall pretty good, vocally this band offers a pleasant vibrato (Jim Rippee is a great singer!) and production wise HAUNTING HEATHER is just as good as any major label release for that matter. All together a nice record from a band that just could have a break if they are lucky, because the songs they have on their CD are easily accessible for the American radio market. With every listen, this CD gets better and better and fans of melodic progressive rock and the open-minded AOR fan might like this a lot. Put it somewhere between RUSH, ENCHANT and TRAPT, so a little modern, a little AOR and quite a lot song-structured Progrock. More info at: www.hauntingheather.com and e-mail them at: theband@hauntingheather.com
(Points: 8.5 out of 10)
MAJESTIC 'ATARAXIA' (MALS/RUSSIA IMPORT)
A decade or so ago there was this fantastic Neo-Classical Swedish Melodic Metalband called MAJESTIC, whom released 2 really sensational albums. However, after the turn of the decade in 2000, it became quiet around MAJESTIC and each of the members went their own way with other bands and projects. Now in 2010 apparantly a new band called MAJESTIC has been active. This MAJESTIC hails from Detroit, USA and they were formed back in 2007 with already a couple of releases in their catalogue so far. Musically they go for a very pure Neo-Progressive Rocksound with here and there a progmetal touch and also thanks to the wonderful lead vocals of female singer JESSICA RASCHE a super melodic touch in the vocal/chorus department. The band's leader is JEFF HAMEL, who played guitars, keys, bass, produces and writes all the songs. Additionally Jessica sings the vocal parts and Chris Nathe is playing drums, with some special guests also appearing, although Jeff is the main musician in MAJESTIC. Like mentioned, the band is playing Progressive Rock, yet with somehow that typical American way of adding some beautiful melodies as well, making it more accessible than the European counterparts, although one can clearly pick up traces of bands like AYREON, MOSTLY AUTUMN, RIVERSIDE and such. The band's latest CD 'Ataraxia' has surprisingly been released on the Russian label MALS, although on the other hand this label has already released a lot of other records as well. Still it is nice to see a small US band being signed to a Russian label and I can safely say that this is a high quality record that can be listened to over and over again as each time one can hear something of interest. Quality wise as good as the 1990s Swedish MAJESTIC, musically however a Melodic Prog/Sympho-Rock adventure that also reminds me a lot of the UK female fronted Neo-Progbands LANDMARQ, TOUCHSTONE, MOSTLY AUTUMN, KRAKATOA, TRACY HITCHINGS and even some LANA LANE with the same kind of ERIK NORLANDER Symphonic Keyboardwork, plus a slight Melodic Rock touch. More info at: http://www.majesticsongs.com and e-mail them at: info@majesticsongs.com
(Points: 8.4 out of 10)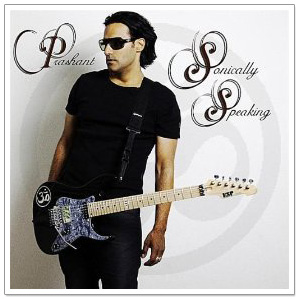 PRASHANT ASWANI 'SONICALLY SPEAKING' (INDEPENDENT/USA IMPORT)
Here we have another high profile guitarist with a very strong instrumental CD that sounds like a mix between the guitarsound of STEVE LUKATHER, NEAL SCHON and CARLOS SANTANA, so very melodic precise guitar playing is the name of the game here. PRASHANT ASWANI is setlled in Los Angeles, California and already released a solo-CD back in the late 90s, followed it up with another CD through the 2000s and now releases his 3rd CD with this 'Sonically speaking'. Prashant speaks with his guitar here, belting out some beautifully crafted melodies that really show the same emotional vibe as for example LUKATHER and SCHON, so fans of this guitar playing will definitely love this album. There are even appearances by Rhonda Smith (Jeff Beck, Prince) on bass, and Joey Heredia (Stevie Wonder, Tribal Tech, Steve Lukather) on drums, so be assured to grab this high quality instrumental melodic rockish album asap! More info at: http://prashantaswani.com/
(Points: 8.3 out of 10)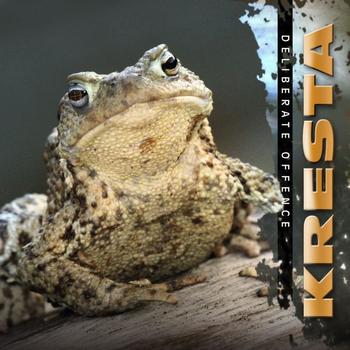 KRESTA 'DELIBERATE OFFENCE' (MAGIC MINDS MUSIC/POINT MUSIC/GERMANY IMPORT)
A few years ago we reviewed the first CD 'Damaged passion' of the German band KRESTA, a Melodic Rock act formed around vocalist/guitarist/songwriter PETER KRESTA. Now a follow-up has been released in the shape of 'Deliberate offence', which once again contains high quality AOR/Melodic Rock. Together with a few other musicians, including vocalist/keyboardplayer/drummer OSSY PFEIFFER, KRESTA makes a very strong return with this new CD. Musically it is in the same vein as the debut CD and so it is very enjoyable to listen to a bunch of quite sensational AOR/Melodic Rock tunes, such as "Deep in your heart", the ballad "Down", "Strange eyes" and "Alone" that more or less clearly show comparisons to the classic 80s European/German AOR sound of acts like DOMINOE, ROKO, CRAAFT, VICE, DALTON, EMERGENCY and you name it further (not to forget SCORPIONS during the song "A way out" and the 1970s URIAH HEEP/WHITESNAKEish sound of closing track "Wake up (Next morning)"… 13 tracks in total are included and for the regular AOR/Melodic Rockfan a CD worth tracking down. The only track that should have been left off is the somewhat 90s Alternative Rock sounding "Where she goes" that leaves nothing to be desired, but overall a pleasant AOR/Melodic Rockalbum we have here on offer from KRESTA. Please check out all info on this great new CD of KRESTA at: www.kresta.de and email at: rockfogmusic@hotmail.de
(Points: 8.4 out of 10)
LONDON UNDERGROUND 'HONEY DROPS' (INDEPENDENT/ITALY IMPORT)
The Italian band LONDON UNDERGROUND was formed way back in 1998 in the beautiful city of Florence. The band signed to the Swedish label RECORD HEAVEN quite quickly, with a debut CD release already in 2000, selling about 8,000 copies which is definitely not bad for a relatively new band. Musically they went for a somewhat non-mainstream style that can best be classified as late 1960s UKish Psychedelic Rock/R&B/Funk with influences of late 60s BEATLES, GRAND FUNK RAILROAD, BRIAN AUGER, GEORGIE FAME and such. In 2003 the band released the follow-up 'Through a glass darkly' on the French label MUSEA RECORDS and now in 2010 we welcome them back with their 3rd record 'Honey drops', which apprantly will be released independently. Musically nothing has changed and so once again we dig deep into the sounds of the late 1960s and very early 1970s with a strong focus on the Hammond/Organ, which is played by bandleader GIANLUCA GERLINI. Included on the new CD are only a few original songs of the band, because the band actually recorded a lot of classic late 60s/early 70s songs of mainly British bands of the Psychedelic/ Acid Rock era and the result can be called quite impressive. These are not vocal based tracks, but the threesome band recorded instrumental version of these classic tracks from 40+ years ago. Personally I am not too familiar with this kinda music, but do love to listen to it when it is done as well as showcased on this record and the cover of the BEATLES classic "Norwegian wood" is very remarkable. Be sure to check out this album if aforementioned has caught your attention! More info at: www.myspace.com/londonunderground2010
(Points: 8.2 out of 10)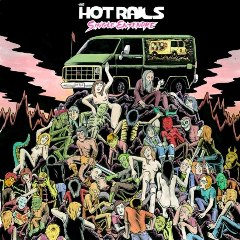 THE HOT RAILS 'SINGLE ETENDRE' (INDEPENDENT/TWO SIDE MOON PROMOTIONS)
THE HOT RAILS is an Ohio/USA based band formed around powerhouse vocalist KEN JANSSEN who travelled all over the world and that is something you can also hear when listening to the band's CD 'Single etendre', which musically has a bit of everything, although it can best be described as groovy guitar riff orientated Classic Hardrock with the vibe of legendary UK bands like CREAM, LED ZEPPELIN, WHITESNAKE, BAD COMPANY and some of the US Southern Hardrock of LYNYRD SKYNYRD and MOLLY HATCHET. What this band is doing is actually very impressive and I am quite sure that the Rock critics are gonna love this record, because it is a lot of balls and grooves not heard in many releases nowadays! The vocals are spot-on and the guitarwork is incredibly heavy, groovy and sensational. 8 tracks are included here and if only it was still 1976, this record could have been a Vinyl Classic! More info at: www.thehotrails.com and e-mail them at: thehotrails@gmail.com
(Points: 8.4 out of 10)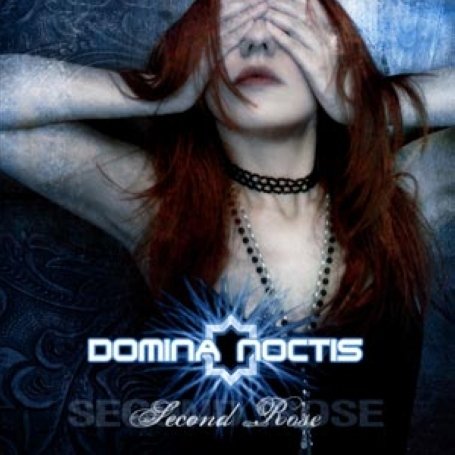 DOMINA NOCTIS 'SECOND ROSE' (BLACK FADING RECORDS/ALKEMIST FANATIX/ITALY IMPORT)
Somewhere else you can read a full review discussing all the promos currently under the wings of the Italian ALKEMIST FANATIX agency, but a couple really sensational ones we would like to review seperately. For example the CD 'Second rose' of the Italian band DOMINA NOCTIS. Unbelievable that this album has not been widely raved in the Rock/Metal press community, because without a doubt, this CD easily holds up against all the DELAINs, WITHIN TEMPTATIONs, LACUNA COIL's, NIGHTWISH's, STREAM OF PASSIONs and EDENBRIDGEs in this world! The female fronted band was formed back in 1999 and after a couple of demos, the band released their debut in 2005. Sadly we have not been able to check that one out, but happily the 2008 follow-up 'Second rose' now lands on our desk and what we get to hear here, especially during the sensational first 3 songs and later tunes like "Broken flowers" and "Sisters in melancholy", it is of a very high level, definitely comparable to DELAIN and STREAM OF PASSION. It is done very well and sounds 'sexy catchy' as hell! OK, have to admit that it is not original at all, but if it is done as well as on this DOMINA NOCTIS record, who cares anyway, because this is a MUST-HAVE for all the fans of female fronted Melodic Gothic Metal a la aforementioned bands. Check out this sensational band at: http://digilander.libero.it/dominanoctis and http://www.myspace.com/dominanoctis and http://www.alkemist-fanatix.com and http://www.myspace.com/alkemistfanatix
(Points: 8.8 out of 10)
VARIOUS BANDS/ARTISTS 'VARIOUS ALBUMS' (ALKEMIST FANATIX/ITALY IMPORT)
Here we have a new batch of reviews of promos that are currently under the wings of the Italian promotion agency ALKEMIST FANTATIX. This time quite a lot actually and some really good ones that are separately reviewed. However, as there are so many (mainly Italian, exceptions are mentioned) bands (about 30) to discuss, we'll do it briefly here…
Starting off with WINTER OF LIFE, of which the CD 'Mother madness' is released. This is a highly professional sounding album that combines Dark Melodic Metal, Progressive Metal with some slight aggressive Death/Thrash riffs and growls, but overall it is quite melodic and is best comparably with EVERGREY and a little MERCENARY. Without a doubt, this is a very impressive record that has a huge sound (mastered at Finnvox) and some very strong material, so definitely something worth checking out. (8.2). MISCELLANEA is not your typical female fronted band, because this band's 5-tracks counting demo CDR is filled with experimental hi-tech Gothic Rock/Industrial that has a lot of similarities to the rare cult underground Gothic movement of the 1980s, kinda reminding of DEPECHE MODE, NEW ORDER, BAUHAUS, JOY DIVISION and even SIOUXSIE AND THE BANSHEES comes to mind, yet witb Italian lyrics. Not bad at all, but please keep in mind that this band is still in the 'demo' fase and who knows a future full-length CD recorded in a major studio will show a much more professional sounding band. Judging on this demo alone I would say yes, because this band definitely has potential, with some strong female vocals, so the future will tell us more I think. (7.8). ANNODOMINI created a quality demo, consisting of 5 tracks, which musically is Dark Gothic Melodic Metal with strong melodies and it sounds like a rawer version of HIM. The guitarwork is very impressive, so this is not bad at all and who knows a future official full-length CD might reveal more. (7.9). NOUMENO offers high quality instrumental melodic heavy rock/prog on their CD 'Trapped', which even includes a guest appearance of none-other than keyboardplayer VITALIJ KUPRJI on keyboards, so this is definitely something worth checking out if you like the typical instrumental guitar orientated prog/melodic heavy rock a la PLANET X and JASON BECKER (a tribute song to this legendary guitarist is also present on this CD!) (8.3).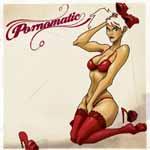 Good clean fun quality Melodic Punkrock/Powerpoprock can be heard on the CD of INNERLOGICS, which has perhaps been done a zillion times before, especially the past 15 years in the USA by all the GREENDAY soundalikes, but still one can not deny that it sounds pretty good. The CD is called 'Modern hero' and for fans of typical American Punkpoprock with melodies all over the place and a pretty catchy uptempo guitar riff orientated sound, definitely something worth checking out! (8.1). The French band PORNOMATIC offers good clean 80s L.A./Party Melodic Hardrock on their same titled debut CD, with similarities to bands like KIX, VYPER, SCORPIONS, DOKKEN, WHITE LION and DIRTY LOOKS, yet a little different due to the French lyrics and therefore also reminding of legendary 80s French acts like VULCAIN, TRUST and WARNING. Although in the beginning you have to get used to the band and also you either like or hate their somewhat extraordinary lead singer, they definitely deliver some really catchy tunes here and there, such as the fantastic "Que l'enfer commence" that sounds like the best French Melodic Hardrock song ever created! After some repeated listens, this band most of all reminds me of FISC, but with French lyrics, so 80s Melodic Hardrockfans might want to check out this band at: http://www.myspace.com/pornomatictheband Only be aware that the sound quality of this independent release from 2005 (!) is a bit lacking, but if you don't mind that, then this might be nice to listen to if you're a fan of mentioned bands! (8.2).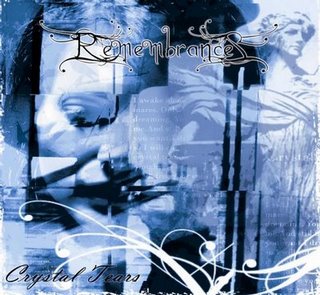 RAVEN TIDE is a very interesting female fronted light-Industrial meets typical FF Melodic Gothic Metal meets a little Doom Metal sounding band and thanks to some truly excellent melodies (just listen to the chorus of "Doom reveil" and you'll get the picture!), this is a very strong mini-CD release, so all fans of EPICA, XANDRIA, EDENBRIDGE and especially LACUNA COIL might want to check out this band asap! More at: www.myspace.com/raventide (8.2). More female vocals can be heard on the CD of the Spanish band REMEMBRANCES. The album (from 2006!) is titled 'Crystal tears' and musically we are quite close to DELAIN's Symponic Melodic Metal meets present day NIGHTWISH with a darker approach sometimes a la THEATRE OF TRAGEDY, yet vocally it is a little bit with an accent. Happily, it doesn't bother that much and actually after a few songs you're used to the vocal style. Also the band's material is a pleasure to listen to and fans of mentioned bands might like this a lot. Maybe not original, but thanks to a superb sound/production of major label level and some strong melodies, definitely worth checking out at: http://www.myspace.com/remembrances The CD dates back to 2006, but still sounds fresh and modern. In the meantime, the band even participated in the Spanish Euovision Song contest, but so far no sign of a new album… (8.3).
MONDAY FISH are playing standard Rock on their CD 'Nothing to say', which does not sound bad at all, but sadly is only interesting for people who don't mind typical NIRVANAish Grunge vocals, because that is the case here (6.7). The Rock and Roll of MG66's CD 'In the house of Liv' is major label quality, think of bands like HELLACOPTERS, BACKYARD BABIES, FOO FIGHTERS and TURBONEGRO, fans of these acts will also love this band! (8.0). The AV PROJECT's CD 'This century' is a surprise attack of cool 80s guitar driven Melodic Rock a la DOKKEN/HEAVEN'S EDGE. The songs sound quite nice and the guitarwork is very good as well, but vocally it is not anywhere near the high level of the 80s US bands. This is a pity, because I do believe this band can deliver a sensational product, especially if you listen to the phenomenal shredding of guitarist JONATHAN GASPARINI and also some of the material, which is very well performed 80s Melodic Rock with even some AOR influences. However, it is vocally not strong enough to make a huge impact, because for that I would recommend you to check out another new Italian AOR/Melodic Rockband called 8 IS! Anyway, if you appreciate a band like HEAVEN'S TOUCH or CRYING STEEL, then you can check out this band as well, but apart from the amazing guitarwork, it is not as strong as those legendary Italian melodic rockbands. More info at: www.myspace.com/avproject4 (7.7). The band COLLATERAL DAMAGE is doing something completely different than any other band in this package, because their same titled debut CD is offering pure 80s US Power Metal in the style of bands like VICIOUS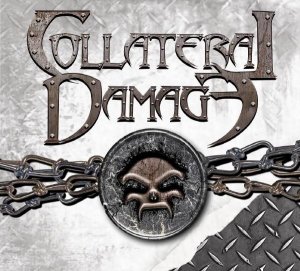 RUMORS, ANVIL, HELSTAR, FATES WARNING, METAL CHURCH, ICED EARTH and such. And let me inform you that what they are doing here is of a very high level, as the sound/production is excellent, the instrumental part is high class and most important are the lead vocals, which are spot-on! This is a fantastic US Melodic Power Metal sounding album at it's very best and fans of mentioned bands will absolutely love this record from these Italian foursome. Check out the fantastic song "Collateral damage" and you're hooked for sure, as this song even reminds one of Classic Cult bands like ODIN, OMEN, LIZZY BORDEN, LEATHERWOLF, SAVAGE GRACE and such! Make sure not to miss this release if you're a dedicated fan of this genre! More info at: www.collateraldamage.it (8.5). CRIMES are playing Melodic Power Metal with Italian lyrics and actually I haven't heard before. It reminds me a bit of the Spanish wave of Melodic Power Metal, yet CRIMES sounds a little more aggressive than bands like AVALANCH, TIERRA SANTA and SARATOGA. They add a slight thrashy part in their sound, let's say ICED EARTHish with of course Italian lyrics. Happily, it all sounds very impressive actually and the sound/production is of a high level, so anyone who wants to hear Melodic Power Metal with Italian lyrics might do so with the CD of the band CRIMES! More info at: www.crimes.it (8.2).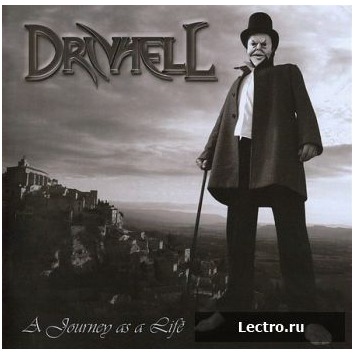 The cover of the CD 'A journey as a life' of the band DRIVHELL looks Metalish and when you have heard so many straight-forward Metal/Hardrock sounding albums before, it is quite a surprise when you suddenly are confronted with pure Melodic (Neo-Classical) Progressive Rock/Progmetal, but that really is the case here. And let me inform you that DRIVHELL is doing it at a very high level. The band is blessed with a fantastic high-pitched lead singer (JONATHAN SPAGNUOLO) and there are 2 keyboardplayers on this band, so they definitely aim for a massive sound on their third CD. I really have to admit that it sounds very impressive, sorta like a mix between a slightly less heavy SYMPHONY X, VANDENPLAS, PAGAN'S MIND, SIEGES EVEN and MIND'S EYE, with some VISION DIVINE parts as well (minus the fast Power Metal tracks of that band). The band's focus on strong melodic choruses is very clear and this makes them a winner for fans of the Melodic Progressive Rock/Progmetal of mentioned bands. The choruses of the first couple of songs stuck in my head for days after hearing them for the first time! Check out this band asap at: www.drivhell.net (8.4). And coincidence or not, but also the band HEAVENIF on their CD 'Introspectral' is in the Progressive Metal genre, yet without keyboards and more aiming for a guitar orientated sound that resemblances classic FATES WARNING here and there. The band is able to provide us high quality Progressive Metal with impressive high-pitched vocals and instrumental sounding very technical. They really deliver a very strong debut here (the epic "The neverending journey" is the absolute highlight among the 9 included tracks) that could have been on a major Metal label. Professional stuff for sure (instrumental, vocally and soundwise) and already belonging to the better new Italian acts in this genre! Let's just hope their one and only album from 2008 will be followed up by a new record someday soon. More info on HEAVENIF at: www.heavenif.com (8.5).
The female fronted band ILID is playing quite modern sounding Rock that has clear influences from GARBAGE and CRANBERRIES, so not really melodic rock based, but still the 5 songs on their mini-CD 'The shadow over Arkham' sound quite good and are typical modern Radio-ready Rocksongs, which is mostly midtempo downtuned guitar based material with a dark/depressive approach during the verses, but with still a melodic chorus. The album dates back to 2006 and the only available page on this band is at: http://www.cdbaby.com/cd/ilid (7.9). The band SILVER releases a short mini-CD titled 'Red roots', which is filled with nicely performed American style modern Rock. Vocally with a big Italian accent, the band's overall sound is professional enough to check out if you're a fan of HINDER, BUCKCHERRY and NICKELBACK. The band is also influenced by the 1980s, with the catchy Glamrocker "Back to you" as highlight and actually reminding of bands like KIX and TIGERTAILZ! Not a bad band at all, although the Rock and Roll is quite standard in the end. More info at: www.myspace.com/silver1997 (8.1).
SWEET INSANITY mixes several Rock and Metal styles, but overall sound like METALLICA with a weaker production. The cover of their album 'Believe in some kind of truth' does look quite nice though… (7.2). It's a pity only 4 tracks are included on the promo CDR of the band WEEPING SILENCE, because this does sound very good. This female fronted band already released 2 albums in the past and hopefully we'll be able to review a full-length CD soon, because on the strength of this promo we can conclude that this is a very strong typical ff melodic Gothic Melodic Metalband a la EPICA/NIGHTWISH. Sadly we only can listen to 4 songs that are also disturbed by a speaking voice constantly, so it is kinda hard to make a real good judgement, but I am convinced that a new 3rd CD of this band will get a very high rating from our side, if they are able to record the same kind of material as on this promo CD! More info at: www.myspace.com/weepingsilence (8.5).
Alternative Stoner Rock with a pure Garage/Underground approach (and some Doom Metal influences in the distorted guitarwork) is the style of the female fronted band MEDUSA. I am afraid however their CD 'Stake off the witch' not only suffers from a weak production (the female singer is hardly hearable, which is a real pity, because she has some very good GRACE SLICK type of vocals!), but also the musicians are trying to experiment and impress with a downtuned approach and sadly they completely fail, as in the end they sound like SONIC YOUTH before they had released anything. Sorry, but first of all the band needs to go into a studio with a real producer, who is able to do a proper mix, because now it sounds like a very noisy record with a female singer trying to work her way out of a bloody mess. They now try to mix BLACK SABBATH, SONIC YOUTH and JEFFERSON AIRPLANE, but that is on this record only an attempt, because the result is very disappointing. On the other hand, I am absolutely aware that in the Doom/Stoner Rock world, it is 'cool' to sound like this, so it still might appeal to absolute die-hard fans of bands like KYUSS, QUEENS OF THE STONE AGE and MONSTER MAGNET… (6.0).
There's also a bunch of less interesting releases in this batch, because the Metalcore and Extreme Metal of the bands LAPSUS, KOROVA, EAT ME CLOWN, INSANITY ARISE, TERMINAL SICK, MORAY FIRTH, HERESY, LITTLE PAPERS, LAND OF MORODER and KNAAN are not worth discussing further, because these releases do not have any melodies on offer, although each of these albums are for fans of the genres perhaps interesting to check out, because bands like LAND OF MORODER and HERESY are still offering high quality music, but it just doesn't fit in our profile of 'melodic' related music.
More info on all bands at: http://www.alkemist-fanatix.com and http://www.myspace.com/alkemistfanatix
(Points: -)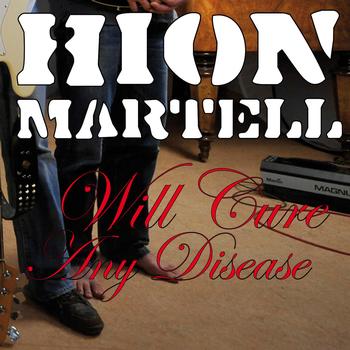 HION MARTELL 'WILL CURE ANY DISEASE' (PLUGGED MUSIC/SWEDEN IMPORT)
The Swedish band HION MAERTELL already released 6 albums before 'Will cure any disease', but to be honest I had never heard about this band until their 7th CD was dropped in my mailbox. I have to admit that what we get to hear is musically speaking quite original in these modern rock days. It doesn't happen everyday that a band mixes Glamrock of the 1970s THE SWEET kind with Classic STONES/AC/DC like Rock and Roll and thrown in a bit American Southern Rockish LYNYRD SKYNYRD here and there, while an AOR melody can also be heard ("May Anne") and BOWIE ("Brand new day") meets STATUS QUO ("Don't mess") is also part of the game. The result is very impressive for sure, because the included songs are actually quite catchy and really make you think this is a Classic Rockband that writes and records new 70s style Classic Rock tunes. Tunes like "Fed up" (THE SWEET), "Wasting time" (AC/DC), "Any disease" and "B.D.M." are very easy for the ears and I guess live they will definitely be excellent crowd-pleasers! Swedish musicians seem to be able to play each genre perfectly and on this new CD of HION MARTELL there are actually several rock genres of the 1970s played to perfection! Check them out at: www.hionmartell.com
(Points: 8.2 out of 10)
BROTHER APE 'A RARE MOMENT OF INSIGHT' (PROGRESS RECORDS/SWEDEN IMPORT)
The Swedish Progressive Rockband BROTHER APE has been active for quite some time now and their latest offering is 'A rare moment of insight'. No changes compared to their earlier records, so once again we can enjoy high quality Progressive Rock with some Sympho-Rock influences. It all reminds quite a lot of a calmer VANDENPLAS, yet with some more Neo-Prog similarities (read: IQ, PALLAS). Done very well and spread on 8 tracks, this CD is definitely a recommended piece to all Progfans out there! If you happen to own the previous 4 BROTHER APE albums, you know what to expect here! A pleasant album to listen to during endless long car journeys! More info at: www.brotherape.com
(Points: 8.3 out of 10)
GINGER RED 'HARD AS A ROCK' (STF RECORDS/GERMANY IMPORT)
GINGER RED is a German band playing pure 1980s Melodic Hard/Heavy Rock. The band's lead singer has that typical 80s German/Teutonic raw way of singing that you either love or hate (akin to ACCEPT/VANIZE), while the music is pretty much standarized by the numbers rough in your face Hard/Heavy Rock like we heard it many times some 25 years ago. Definitely nothing earth shaking here, but if you're a fan of VICTORY, ACCEPT, TYRANT, VANIZE, RESTLESS, TOX, VETO and such, perhaps a must-have release! More info at: www.gingerred.de
(Points: 7.9 out of 10)
THE QUEUE 'TURN IT UP, TURN ME ON' (LIQUID AIR MUSIC/USA IMPORT)
Powerpop at it's best is the deal here. THE QUEUE are coming out of Illinois, USA and sent us a very enjoyable 4-song CD titled 'Turn me up, turn me on'. The songs are catchy, melodic and they rock, reminding of the very early 80s US Powerpop style of bands like THE A'S, FOTOMAKER, DAS POP and you name it further, with also a couple more groovy tunes enclosed on the CD. Done very well and sounding like the next big thing, this THE QUEUE is highly recommended, check out their site at: www.thequeueband.com
(Points: 8.3 out of 10)
ELOAH 'ODE TO BROTHER HORN' (HOUSE OF AUDIO/TSM SLW PROMOTIONS)
The Austrian band ELOAH has a history going back to the early 1990s when bandleader ELMAR C. FUCHS actually created the music of this CD 'Ode to brother horn' together with fellow musician JORG HORNER. It was Jorg who taught Elmar how to create music with a soul and in 2008 this CD was originally released, which is a tribute to Jorg, who sadly died in 2004. Musically speaking we are listening to high quality open-minded Progressive Pop/Rock. It does not rock hard or anything like that, but basically what you get is 14 well-written calmer Progressive Pop/Rock songs with a soul. It is very 1970s orientated, like early GENESIS, TEMPEST, JADE WARRIOR and a little JETHRO TULL, GENTLE GIANT and such calm acoustic tingled folksy prog. This one should go down well with the true progfans, because it is a very diverse and relaxing album that offers a lot of interesting song structures. It definitely keeps your attention from start to finish, so make sure to check out ELOAH at: www.eloah.art.net
(Points: 8.2 out of 10)
BAG OF NICKELS 'MANTEQUILLA' (OSEAFUS PRODUCTIONS/USA IMPORT)
You never know what to expect nowadays… In the past one could judge from looking at a cover or a picture of the band to predict a little what to expect when putting on the record. The present day makes it harder to do that, but on the other hand that keeps everyone motivated to really listen to what a band has to offer and in the case of the Delaware/USA based band BAG OF NICKELS a real challenge as they sound completely different from what I expected when reading their bio. The band was formed way back in 1995 and not much later they released their debut 'Soul change'. In 2000 it was followed up by 'Mantequilla', which now 10 years later lands on my desk. I am glad it did, because the opening track "Electric velvet" immediately caught my attention, because it sounds very original and still will appeal to the fans of our genre. First off, the CD sounds as modern and classic rock orientated as 10 years ago when it was released, but it could also be a new release or even a re-issue of a 1970s record, so basically what we have here is a timeless sounding record. Thanks to the fantastic lead vocals of ERIC BALANGER, this band is lifted way above most other bands. Musically they combine all kinds of music, but 70s prog, classic rock and some 90s grunge are blended well together here, with melodies and choruses that reveal AOR/Pomprock influences. It is somehow a mix between KANSAS/ENCHANT, ALICE IN CHAINS, KING'S X, the instrumental side of RUSH and a more song based SPOCK'S BEARD, meaning this is a much-recommended proggy band to check out for sure. Like already mentioned, especially the melodies and the vocals are very impressive and a pleasure to listen to. Maybe not for everyone's taste, this band is definitely an interesting band to check out, as they really have something new to offer. Progfans might absolutely adore BAG OF NICKELS! The band is currently working on a new CD, which is definitely something to look forward to. In the meantime, more info at: www.myspace.com/spoulchange
(Points: 8.3 out of 10)
ACCIDENTAL TRIBE 'RESOLUTION' (CASH SELL-OUT PRODUCTIONS/USA IMPORT)
ACCIDENTAL TRIBE are coming out of the state of New York and they deliver a CD filled with 1990s Grunge-Rock influenced music that goes very much in the ALICE IN CHAINS direction. I have not anything bad to say about it, but I do feel the CD has a typical Independent kinda approach and is only recommended to die-hard fans of this genre. Production is clearly low-budget, but that is not a problem at all, however it is clear that this band could do a whole lot better if they only had more money to spend on the production, because there is definitely potential, especially when you hear the guitarist shredding his way through a song like "Looking in (From the outside)", which is the finest track on this 8 tracks counting record. Also a highlight is the more Punk/Rock and Roll based uptempo "Supremist" that gets rid off the Grunge influences. More info at: www.accidentaltribe.com
(Points: 7.7 out of 10)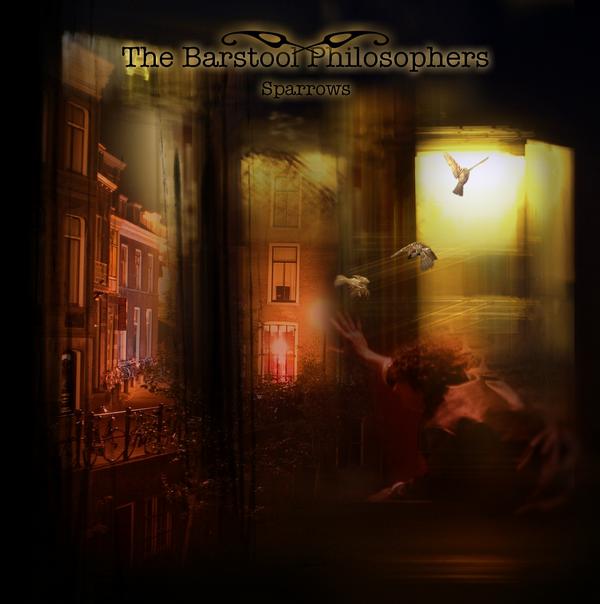 THE BARSTOOL PHILOSOPHERS 'SPARROWS' (INDEPENDENT)
The Netherlands and Progressive Rock have always been connected to each other, going back to the 1970s when bands like FOCUS, KAYAK and EKSEPTION paved the way for the future generation. Progrock is one of the most popular rockgenres in The Netherlands, with a very strong community that is quite consistent and follows the genre closely. Many Dutch progbands have been active the past 30 years and even the 2000s brought us many new bands. Although the Eastern Holland (the city of Almelo) based band THE BARSTOOL PHILOSOPHERS was formed way back in 1997, their debut CD 'Sparrows' was released only 2 years ago and now a few years later I get to hear and review it for the first time. I am very glad to hear this band now after all those years, because what we get to hear on this disc is of a very high level. The band's musicians are highly skilled and the song structures are all sounding the way it should in a Progrockband. However, many Dutch progbands suffer from a weaker vocal department, but let me get things straight here, as THE BARSTOOL PHILOSOPHERS features an excellent high-pitched lead vocalist called LEON BROUWER. This guy has an incredible high octave falsetto range that comes pretty close to GEOFF TATE of QUEENSRYCHE, in fact, he sounds like he is his brother, even in the lower registers. This guy completely puts this band's sound way above most progbands out there and that surely is something to be proud of. The music is also quite close to QUEENSRYCHE, although a little calmer and more pure Progressive Rock based, but it is remarkable that the progworld has not praised this band yet, because the CD 'Sparrows' is an exceptionally great Progalbum that combines the best of old school MARILLION, a little RUSH and early GENESIS with a less heavy QUEENSRYCHE. Easily a MUST-HAVE for any dedicated Progfan out there and for a Dutch product an outstanding performance is delivered here! If GEOFF TATE ever quits singing for QUEENSRYCHE, well here is his replacement, but on the other hand I do hope that we can enjoy a lot more from THE BARSTOOL PHILOSOPHERS in the future, because when listening to a song like "Dreamscape" one hears an incredibly gifted band that should get much more attention from all over the world, because this is major label stuff for sure! More info at: www.thebarstoolphilosophers.com
(Points: 8.7 out of 10)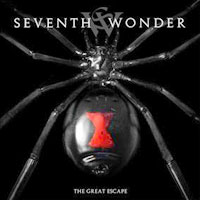 SEVENTH WONDER 'THE GREAT ESCAPE' (LION MUSIC/BERTUS)
I love this Swedish band so much and with every new album I am almost getting addicted to their sound. SEVENTH WONDER was formed in the year 2000 and through the years they developed an own sound, which came to an absolute orgasm on the previous album 'Mercy falls' back in 2008, which was one of the best releases of that year. Although musically it is basically typical Melodic Progressive Metal, it is thanks to the wonderful lead vocals of SEVENTH WONDER singer TOMMY KAREVIK that this band is so special. He adds an extra melody in every line he is singing (in a same way as for example MICHAEL KISKE, who has a slightly different kinda voice, but also makes every line in a song interesting by changing his voice constantly aand giving every word a different catchy melody… actually hard to explain here, so just listen and you'll get the picture!) and that is something that does not happen a lot. Without a doubt, Tommy is one of the finest singers in Sweden at the moment and ever since he joined SEVENTH WONDER in 2005, we can enjoy his way of singing and it gave the band SEVENTH WONDER the well-deserved push into a sensational direction by becoming one of the best Progmetal in the universe (yes, DREAM THEATER is breakable!). Anyway, now the new CD is released and 'The great escape' clearly follows their 2008 album and although it is not as good as that 'Classic', we can once again enjoy so many great melodies that it will still become a progmetal classic in a few years time! 7 tunes are included, of which closing track "The great escape" is a whopping 30 minute counting epic tune, the ballad "Long way home" might surprise the AOR fans and opener "Wisemen" is the highlight of the CD. Melodic Progmetal at it's very best here, so be sure to check out this CD asap. More info at: http://www.seventhwonder.nu/
(Points: 8.9 out of 10)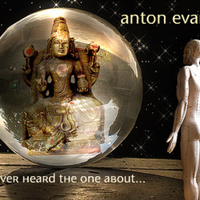 ANTON EVANS 'EVER HEARD THE ONE ABOUT' (VILLAGE WORKS/CANADA IMPORT)
Now this is quite a surprise release, because the 2nd album of ANTON EVANS is sounding like yet another undiscovered Prog/AOR gem. Anton released his first solo-album 'Eye' back in 1995 and I actually do remember reviewing it back then, as it was supported by the then big Melodic Rock label MEGAROCK RECORDS in Europe, however memory falls short here how it sounded like. Now 15 years later a new CD is released and this one will make a bigger impression I guess. Got this CD via the musicsubmit site, which is one of the finest independent musicians supported sites around these days and when reading the bio it was nice to see STAN MEISSNER being mentioned, as he is a true AOR legend from Canada! Anyway, the music on Anton's new CD is a great mixture of progressive rock, pop and singer-songwriter AOR, all done by Anton himself, including all the instruments, the production and the strong vocalwork. It even reminds me a little of STAN MEISSNER, however more proggy and calmer here and there, perhaps CARL DIXON meets STAN MEISSER meets MARC JORDAN meets JUDE COLE meets late 80s RICK SPRINGFIELD is a better description here. Fact is the songs all feature strong melodies and a catchy chorus somehow, which makes it quite interesting for the AOR fan! This is timeless singer-songwriter proggy pop-aor from start to finish and for someone who originally came out of the 1970s Toronto Punkscene, this CD is definitely one of his finest moments and definitely highly recommended to fans who like mentioned acts, but like already said before, there is a prog edge to the aorish Pop/Rock, although I think that will be appreciated by the fans just as well. The production is fabulous and crystal clear, the melodies and song structures are quite perfect to be honest and this album will definitely please both the AOR and Progfans out there! Let's just hope we don't have to wait another 15 years for a new release! More info at: www.antonevans.com and e-mail Anton at: info@villageworkscanada.com
(Points: 8.7 out of 10)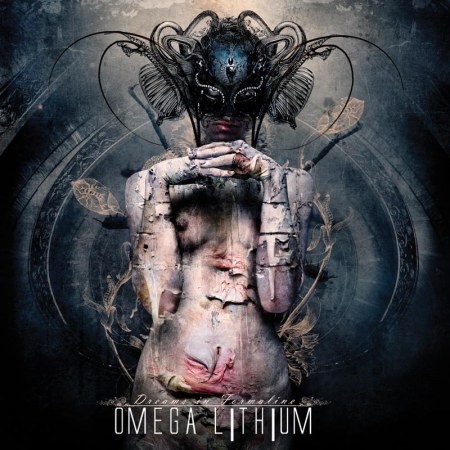 OMEGA LITHIUM 'DREAMS IN FORMALINE' (E-WAVE RECORDS/DRAKKAR/SONY MUSIC GERMANY)
OMEGA LITHIUM is a female fronted band from Croatia and they are signed to the label E-WAVE RECORDS, a division of DRAKKAR ENTERTAINMENT (LORDI, NIGHTWISH), which is distributed through the mighty SONY MUSIC. The debut CD 'Dreams in formaline' was released in 2009, but happily it now also reaches our office and I am glad it did, because this is quite an impressive record that is a little different than the usual female fronted Gothic Metal style albums. OMEGA LITHIUM add a lot of Industrial Metal influences, making their music sound very fresh and modern. Drag in RAMMSTEIN influences here and there, although overall the record still has a lot of similarities to NIGHTWISH and especially LACUNA COIL. The sound/production is massive and for that alone it is an enjoyable album. Absolute highlight is the fantastic "Hollow March", which has a deadly catchy chorus one can't get out of the head after hearing it that in this case is a good thing, because it is a wonderful tune a la EPICA. The band was formed back in 2007, so within 2 years they already have achieved something other bands can only dream about. The band's female singer is an attractive and powerful frontwoman who is only 19 years of age, so all together this CD is just the first step of what could become Croatian's finest music exports in history. Go check them out at: www.omegalithium.com
(Points: 8.6 out of 10)
BUD COLLINS 'THE BUD COLLINS HISTORY OF TENNIS – AN AUTHORITATIVE ENCYCLOPEDIA AND RECORD BOOK – SECOND EDITION - BOOK' (NEW CHAPTER PRESS MEDIA/IPG BOOK/GAZELLE BOOKS)
OK, I have to admit that reviewing a Sports related book is quite a challenge as I personally haven't done that before and then posting it here seems a little bit awkward, but for this one I just got to make an exception, because this book is such a detailed and excellent book for any sports fanatic, it should not be missed by any fan of the game, which in this case is Tennis. In fact, this is one of the few sports that actually has some similarities to Rock and Roll, because a Tennis lifestyle and a Rock and Roll lifestyle is all about being away from home the whole year 'round. You have to give up a lot and practice each and every day to become the best. Only a few make it big and that's where these 2 lifestyles connect with each other. You have to work really hard for the money and when you do make it to the top, then you have to hold that position, which is not easy! It's no wonder that the real fighters in this Sports game were actually Rock'n'Roll like people, such as BJORN BORG, ANDRE AGASSI (with or without the wig!), PAT CASH and of course JOHN MCENROE. John was even married to the lovely female singer PATTY SMYTH, who of course recorded some great AOR/Poprock records during the 1980s, of which the 2 SCANDAL records are absolute classics.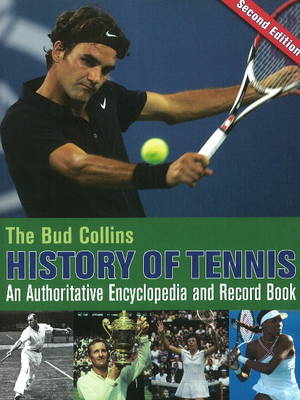 Anyway, the author of this book, which is called ' The Bud Collins History of Tennis' is BUD COLLINS, an American journalist and television sportscaster, best known for his tennis commentary. He is already 81 years of age and basically saw the whole development of Tennis from an elite Sports game in the pre-war period to a hugely popular all-people's game as we know it nowadays. We must not forget that in the early 1900s Tennis was only for the rich people, but especially the past 20 years the whole game has been welcomed by every Sports fanatic and here in The Netherlands it is one of the most popular sports to watch and play. Bud was a successful tennis player himself in the past, but for the love of the game he wanted to make the ultimate book and now in 2010 the result is 'The Bud Collins History of Tennis', an amazing book that contains all the facts and figures of the game from the very first official matches in the 1800s right up to 2010's most historical match ever (which was of course the 2010 Wimbledon match between JOHN ISNER of the USA and NICOLAS MAHUT of France, the so-called endless match that lasted 183 games played in 11 hours and 5 minutes, closing in at a staggering 70-68 in the fifth set of the match and in fact this book is dedicated to that match!).
This is by far the most complete book ever about Tennis, including basically all the statistics on the main tournaments within the ATP and WTA rankings (this is equal to example the FIFA for Football and the NBA for Basketball). Besides all the statistics on the tournaments held the past 120 years, also the important players are briefly reviewed in an A-Z biography part inside the book. The book however starts with a section called 'Tennis – Year by year', which chronically tells us the development of Tennis as a sport, collecting the first traces of a real Tennis match in 1874 until 1918 and from then onwards talking about each year individually until the most recent year 2009. Now this section covers the first 336 pages of the book and is a very interesting read as you go from one year to another. Each year is reviewed briefly, with some nice archive pictures of which especially the few ones from the 1800s and early 1900s are very rare of course.
In total 765 pages are filled with all the knowledge you need to know about the history of Tennis and of course for the fans of the Sports game it is a must-have as you can easily look up the required info and of course while watching one of the tournaments always very handy, although it is quite a heavy book to carry with you. Main focus are of course the Grand Slam tournaments, that's where history has been written in Tennis and all those great stories can be read here. Concluded, best Tennis Book ever and recommended to actually any Sports fan and aren't we all? Available through: www.gazellebooks.co.uk
(Points: 9.0 out of 10)
(All reviews by Gabor Kleinbloesem except where noted)